Mobile Application Development Services
Leading mobile application development company helping enterprises align their applications with evolving business needs.
Contact Us
Next-Gen Mobile App Development Company Offering Customer-Centric Solutions
Build. Manage. Modernize.
We are a mobile app development company focused on building quality applications. We build fully functional, robust, and scalable mobile apps that withstand the test of time. We help businesses around the globe to build, manage, and modernize custom applications using the latest advances in technology, enabling seamless user experiences across all modern platforms and devices.
We always find the right balance among quality, price and project requirements to offer you custom functionality software applications designed to serve your business needs.
We offer a full cycle of application design, development, integration, testing, maintenance and management services. Our client success stories include audit and improvement of existing apps and modernisation of legacy apps.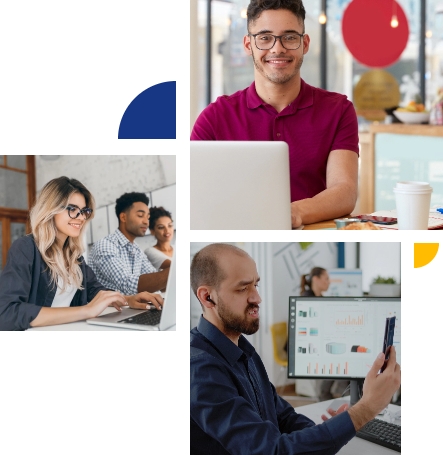 50%
Faster Time to Market
Our Custom App Development Services
We amalgamate cross-industry mobility experience with deep tech expertise to offer customized app development solutions that simplify your business efficiency with reduced costs. We offer end to end customer-oriented or enterprise-level application mobile app development services including planning, design, integration, and management across distinctive verticals.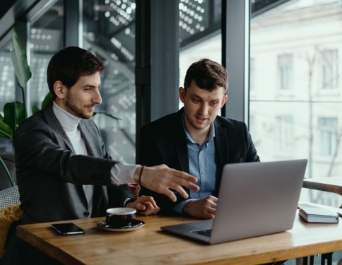 Mobile Application Consulting Services
Our consultants assist you with the right app development strategy at all application development stages. We help you get better value for your investment with app consulting services that include app architecture blueprints, budget estimation, feasibility study, platform and device, compatibility studies, and user or market research.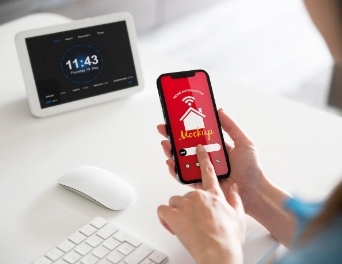 Mobile Application Design Services
Binmile carves high-performing apps with intuitive interfaces ensuring better conversion, increased engagement, and easy adoption. We provide you specially-crafted UI UX design services that can help your app and idea stand out.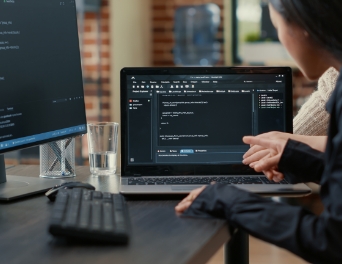 Mobile Application Development Services
We develop web, mobile and cloud applications of various complexity to help companies across industries. We have extensive expertise in building mobile solutions that meet your multiplatform requirements.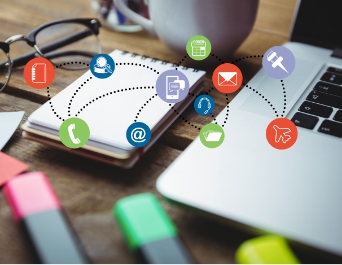 Mobile Application Migration Services
We help your application to migrate to a cloud or any environment of your choice, taking steps to prevent downtime, data loss, and other common migration risks. We have extensive experience to shift your application to any of the top cloud platforms, such as Microsoft Azure, AWS, and Google Cloud.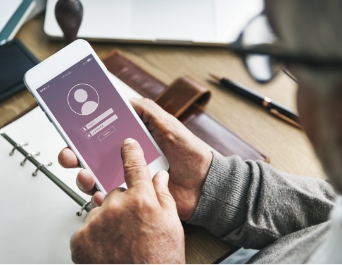 Mobile Application Testing Services
We are well-equipped to perform end to end testing and provide QA services for your application to uncover bugs, defects, and vulnerabilities that undermine its operation and user experience.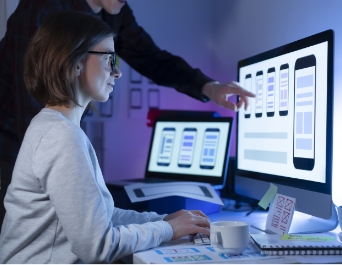 Application Modernization Services
We offer application modernization services to improve the outdated or ineffective parts of legacy software, helping enterprises mitigate poor performance and usability issues. We convert websites into apps, redesign architectures, and refactor code in new technology.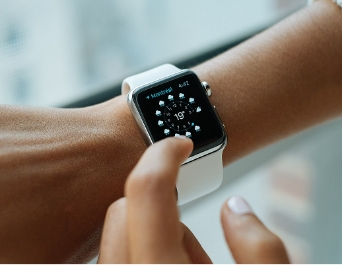 Wearables & Embedded Software
We perform end-to-end app development for wearable devices. We specialize in creating a wearable app from creation of robust backend infrastructure to the integration of APIs with smart devices or proprietary peripherals.
Looking for a modernized mobile app development partner?
Our team of professionals is known for designing and delivering application development to make it profitable considering your business needs. Schedule your free consultation today!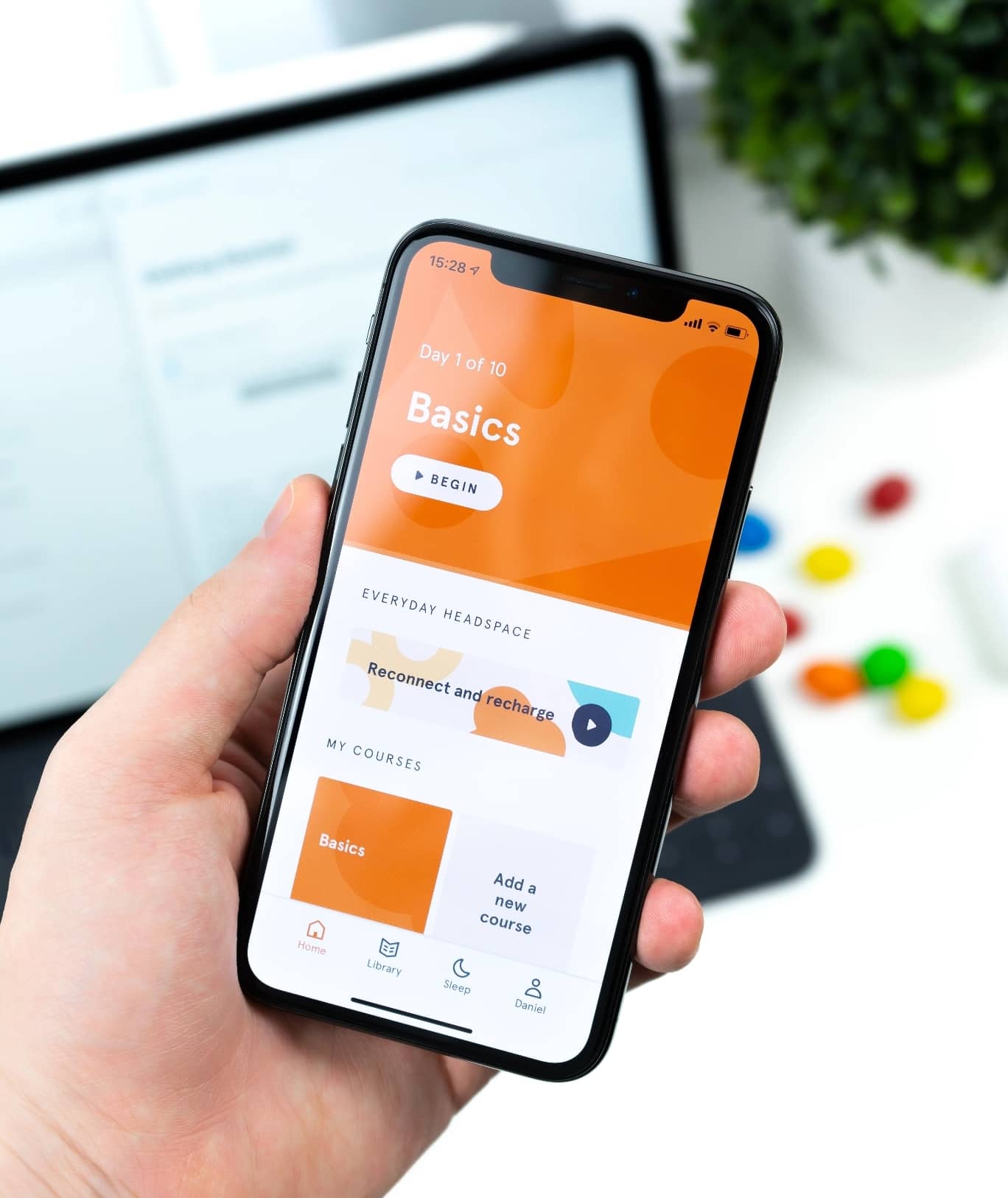 Our Expertise with Major Mobile App Development Technologies
We are a leading mobile app development company specializing in producing iOS mobile apps compatible with iPhone, iPad, Apple watches, and Apple TV. We help businesses to increase sales, better customer engagement with reduced costs
iOS App Development Services
We are a leading mobile app development company specializing in producing iOS mobile apps compatible with iPhone, iPad, Apple watches, and Apple TV. We help businesses to increase sales, better customer engagement with reduced costs.
Android App Development Services
We build robust android apps with higher quality and performance on android-enabled devices like android tablets, gear, and Android TV. We deliver customized native android applications including eCommerce, augmented reality and integration applications that helps to meet your business objectives.
Hybrid App Development Services
Our hybrid app development services help you get the best of Android and iOS. We deliver reliable and functional hybrid apps to translate your business idea into a functioning app with 100% quality assurance and maximum adherence to deadlines with transparent project management approach.
Cross-platform App Development Services
We build versatile cross-platform apps that meet your multiplatform requirements with a single code base and accelerated time to market and ensure a uniform experience across numerous devices and platforms. Whether a smartphone, tablet or laptop running on iOS, Android, or Windows, we can build the right solution.
Progressive Web Application Development (PWAs)
Binmile delivers efficient and high-end progressive web app development solutions that bring both the web and mobile users under one PWA with optimized UX and customized interface. We offer cross-browser, responsive, and offline web app development services for your next PWA.
Custom App Development Solutions
We deliver end-to-end dynamic cross-platform apps to empower your business.We offer practical software solutions to keep you ahead of the competition. Our dedicated developers have vast technical experience in various industries
React Native Solutions
We are a React Native app development company with a history of developing feature-rich business apps. We have extensive domain expertise to deliver end-to-end services that allow our clients to fully utilize the React Native web framework that is swift, efficient and highly scalable
Flutter Solutions
We build unbeatable native iOS and Android apps faster and under budget using Flutter, the fastest growing cross-platform app development framework. We bring your business ideas into reality by building robust and natively-compiled experiences for mobile, web, and desktop
Xamarin Solutions
We help you build cross-platform apps with native performance and higher user experience for different native platforms. We develop Xamarin apps using C# and provide complete access to platform-specific functionalities and deliver native app performance
Cordova Solutions
We provide robust Cordova app development services to deliver the best in class hybrid applications that are compatible with androids as well as iOS and work across all the platforms
Ionic Solutions
We have unparalleled experience in developing high-performing and scalable Ionic web and mobile applications that help businesses accelerate the transformation and deliver lasting value with the Ionic framework
HTML5 Solutions
We design and develop multi-platform apps using HTML5, JavaScript, and CSS3 to create web apps and native mobile apps. We have extensive experience with creating high performing HTML5-based applications
NativeScript Development
Enhance your mobile apps with our NativeScript development services. NativeScript offers native UI and high performance in both the iOS and Android platforms from a single code base
Our Mobile Application Development Process
We employ a personalized app development process designed to reduce the cost of business operations, address IT resourcing challenges, and offer you a competitive edge. We begin with a deep analysis of your requirements and continue our relationship with post-launch support and updates.
1/11
Understanding and analyzing business requirements
2/11
Freezing scope and development of technologies
3/11
Wireframing and app data flow architecture design
4/11
Mobile & web app visuals with user experience design
5/11
Project management and code engineering
6/11
3rd party API integration for mobile and web
7/11
Automated, manual, and user acceptance testing
8/11
Publishing apps on Apple and Google stores
9/11
Integrating the best web and mobile analytics tools
10/11
Marketing and user data analysis for improvisation
11/11
Product maintenance and support
Why Binmile for Mobile App Development Services?
We develop customized, feature rich, high performance applications that give our clients the competitive advantage. Our advanced mobile app development services are designed to deliver cutting-edge mobility solutions tailored to your business needs. As a leading mobile app development company we offer a complete range of mobile application development services to the clients worldwide.
Business Value
We are a professional application development service provider and develop custom mobile apps for small, medium, and large business enterprises. Our mobile applications help you build loyalty, expand social reach, improve customer experience, and deliver satisfactory business outcomes.
100% Transparency
Binmile is a one-stop destination for mobile app development and business solutions where you get effective and transparent services to enhance your business. We are honest and open while communicating with clients about the progress and status of their ongoing app development projects.
Rapid Turnover
Our application development services help your businesses get desired growth and achievement. We employ cutting-edge technologies, frameworks, and unique development approaches to deliver the rapid turnaround required by your business daily.
Strong UX and UI Expertise
We amalgamate robust UI and UX expertise to make unique business apps that help your products and services through a smashing user experience. Keeping the factor of UI and UX in mind, our app development experts ensure you achieve all objectives with visually appealing and easy-to-use applications.
Agile Practices
Our experienced mobile developers build custom mobile apps using different technologies and frameworks. We are Agile practitioners who deliver high-quality mobile applications by creating a collaborative environment. Our app development experts emphasize timed iterations to develop mobile apps incrementally.
Communication Management
Client involvement in custom software development is our priority. We keep our esteemed clients in the loop and make them a part of every phase through active communication channels. We ensure that your application meets all your requirements and suits your business needs.
Technology Stacks We Use to Develop a Customer-Centric Mobile Application
We deliver expressive and feature-rich native iOS, Android, cross-platform or Progressive Web Apps leveraging our extensive experience of working with all major technologies. Be it an ideation stage or deployment of the app, we employ a broad array of modern tools, technologies, and frameworks.
Agile

Scrum

Kanban

Waterfall

Spiral

Iterative

Prototyping

Lean

DevOps
Xamarin

Kotlin

Java

Xcode

Objective C

Android SDK
Sketch

Photoshop

Illustrator

After Effects

InVision

Flinto
HTML5

MEAN Stack

Mern

Backbone.JS

AngularJS

Vue.js

React

Flutter

Ionic

Node.js

Laravel

CodeIgniter
Node.js

Python

Django

Go

PHP

PostgreSQL

MySQL

MongoDB

Redis

Cassandra

Elastic Search
GoogleAE

AWS

Heroku

Firebase

UrbanAirship

PushWoosh
Portfolio
Our Work
Some of our recently completed projects.
Mobile Application Development Insights