Microsoft Dynamics Partner to Guide You Through All Phases of ERP & CRM
Improve. Speed. Scale
Professional Microsoft Dynamics 365 company offering intelligent business apps that empower different business verticals to adapt and innovate Microsoft Dynamics solutions. We help businesses leverage the hidden potential of Dynamics 365 tools to boost the overall efficiency and productivity of sales, marketing, & customer service teams.
We offer cloud-based solutions that combine CRM and ERP capabilities into apps to connect all areas of your enterprise. Whether it is sales, marketing, customer relations, finance, or operations, our Microsoft technology experts transform your enterprise by rendering access to real-time data for better business decisions and building stronger relationships.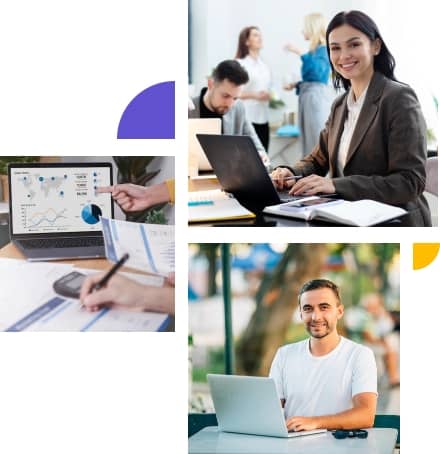 50%
Faster Time to Market
Our Custom Microsoft Dynamics Services For Organizational Growth
Binmile, a Microsoft partner with extensive industry experience, adopts the highest technological standards with extensive industry experience to build client-specific customized solutions. We help you understand how to reap optimum value from Microsoft Dynamics 365 to bring your business together faster. We simplify Microsoft Dynamics 365 to meet your unique business needs.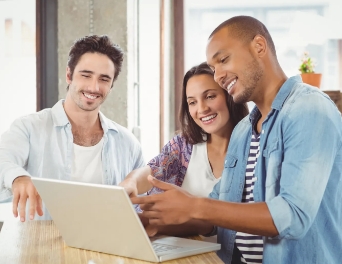 Microsoft Dynamics 365 Consulting
Our expert Microsoft Dynamics 365 team offers consulting services to maximize the benefits of Dynamics 365 apps and increase their effects on your business positively. We help you solve your business challenges with an industry-focused approach.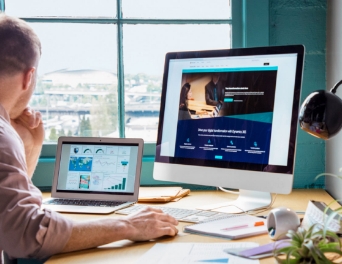 Microsoft Dynamics 365 Customization
With a deep understanding of Microsoft Dynamics 365's out-of-the-box capabilities, we provide flexible and scalable CRM solutions tailored to your specific business needs to support your team and business processes.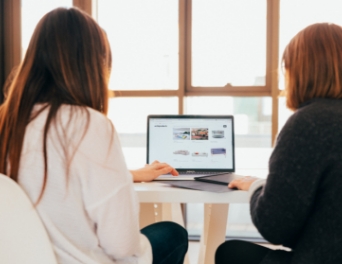 Microsoft Dynamics 365 Custom Development
We offer custom development services for Microsoft Dynamics 365, allowing end-users to work with a familiar interface with highly customized features and higher flexibility that improve productivity directly.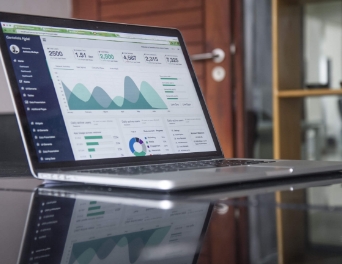 Microsoft Dynamics 365 Implementation
We understand what functionality can satiate your exact business needs and preferences and assist you with Dynamics 365 implementation in your environment. We develop a proven CRM implementation process that solves your business tasks.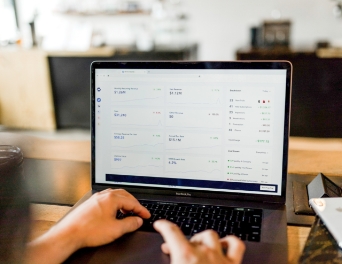 Microsoft Dynamics 365 Migration
Business enterprises deserve direct migration to Microsoft Dynamics 365 when their legacy systems can't handle emerging CRM challenges. Binmile CRM experts advise you on minimizing work disruption and guide you on speeding up the new CRM adoption.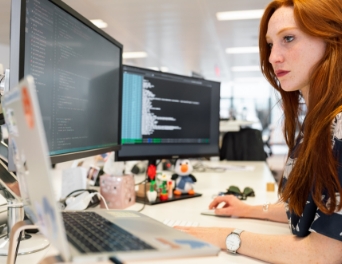 Microsoft Dynamics 365 Integration
A sync between enterprise software and CRM is vital for interacting with customers. Our Microsoft Dynamics 365 integration services help you eliminate data duplication, capture automatic leads, and make balanced decisions by integrating your corporate systems with Dynamics 365.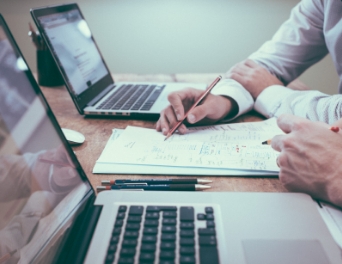 Microsoft Dynamics 365 Maintenance and Support
Unexpected technical issues can affect and block your business processes without prior notice. Our flexible on-demand and regular technical help ensure you get the best CRM solutions seamlessly by preventing recurrent issues, changing request processing, and investigating issues in depth without compromising your budget.
Microsoft Dynamics 365 Custom Add-ons
We offer custom add-ons like BI/Charts for data visualization, EmailScoop for automatic email tracking, and N to N Grid for managing records to help companies meet their business needs with high CRM maturity levels. Binmile enables you to extend the platform's functionality to manage customer interactions efficiently.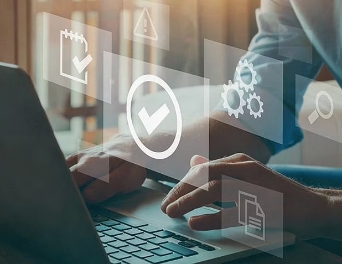 Microsoft Dynamics 365 Quality Assurance
We offer a complete cycle of manual and automated testing services to eliminate the risk of technical issues concerning complex Dynamics 365 implementation, migration, or integration. We help you check the CRM system's viability, maximize user convenience, and confirm high operational capabilities.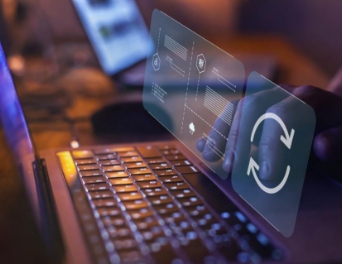 Microsoft Dynamics 365 Upgrade
Microsoft Dynamics professionals at Binmile help you securely and swiftly switch to the latest Microsoft CRM version with minimum system downtime. We can upgrade your existing CRM to a preferrable Dynamics CRM version.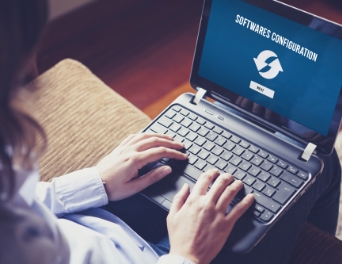 Microsoft Dynamics 365 Deployment and Configuration
We help you with Dynamics 365 online setup and on-premise deployment with charts and dashboards, custom reports, email templates, business rules, and SLAs. Our Microsoft Dynamics 365 deployment and configuration services let businesses manage their workflows precisely.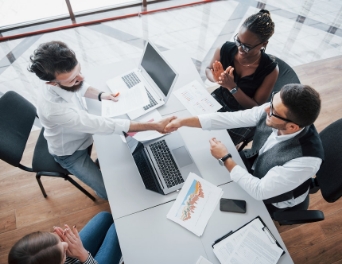 Microsoft Dynamics 365 Managed Services
Binmile's dedicated Dynamics 365 experts help you minimize risks and costs associated with your software products. We optimize and manage your Dynamics 365 deployment by offering 24/7 support, implementing updates and upgrades, maintaining security and performance, and monitoring performance.
Looking for Custom Microsoft Dynamics Services for organizational growth?
We offer to build client-specific customized solutions with simplified Microsoft Dynamics 365 to meet your unique business needs. Schedule your free consultation today!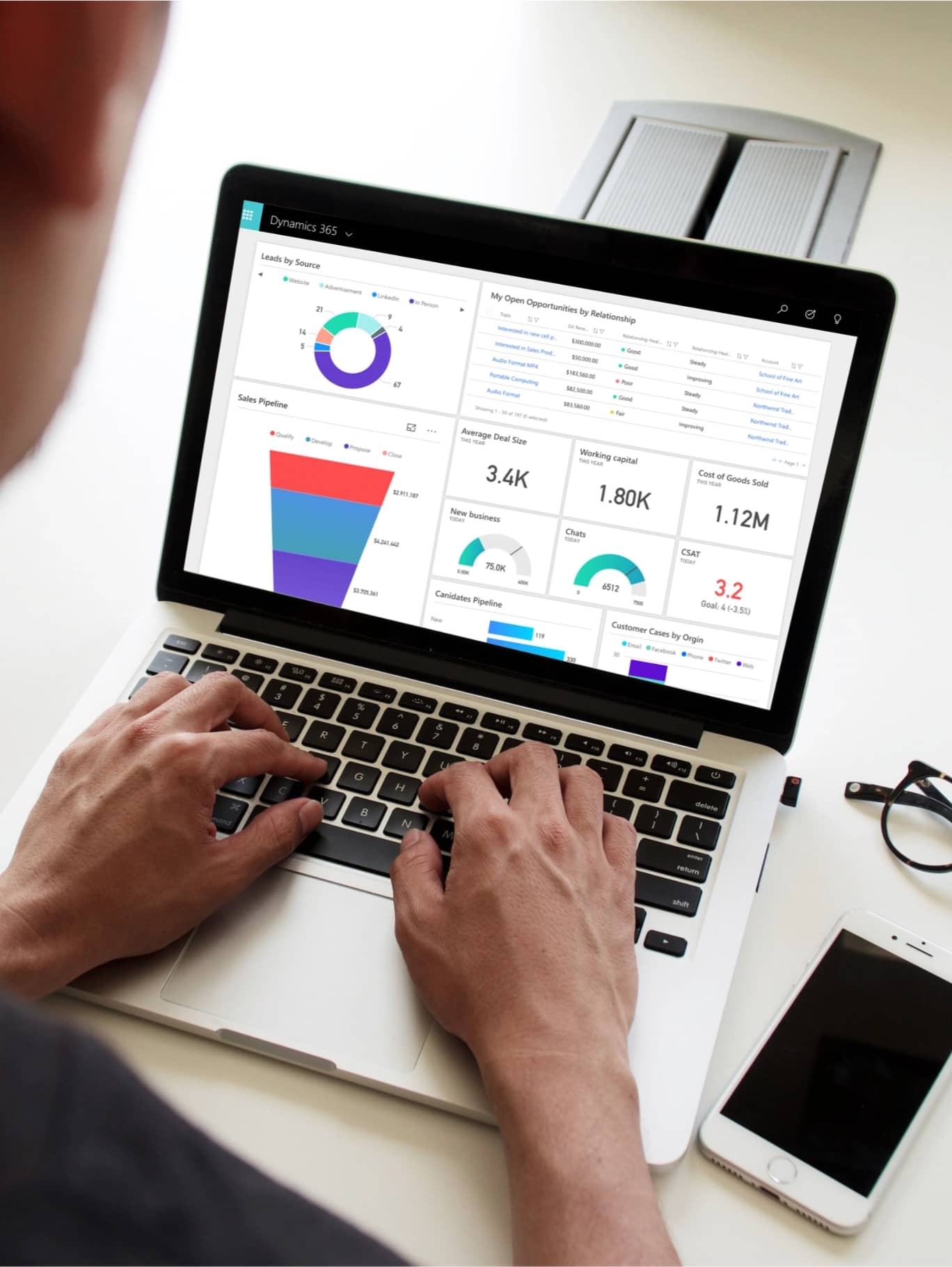 Binmile Custom Microsoft Dynamics Solutions
Our team of Microsoft Dynamics 365 experts helps you achieve faster time-to-value and your business goals and objectives. Get deeper insights into your business areas, drive more sales, increase efficiency, enhance customer services, gain insights from the correct data, and improve marketing outcomes.
CRM
Our CRM experts help you get connected solutions to engage customers, sell faster, and work smarter. Get a complete view of your relationships at the human level and organizational level. We help you deliver the best customer experiences through every interaction and fulfill your employee's different needs by leveraging the following different Dynamics 365 CRM apps.
Microsoft Dynamics 365 Sales
Microsoft Dynamics 365 Customer service
Microsoft Dynamics 365 Field service
Microsoft Dynamics 365 Project service automation
Microsoft Dynamics 365 Marketing
Enterprise Resource Planning (ERP)
Amplify your Microsoft Dynamics 365 with Binmile application services and unlock the power of intelligent ERP apps in the cloud through connected platforms across Office 365 applications and modern features that accelerate results.
Microsoft Dynamics 365 Business Central
Microsoft Dynamics 365 Finance
Microsoft Dynamics 365 Supply Chain Management
Microsoft Dynamics GP (Great Plains)
Business Intelligence (BI)
Leveraging the potential of Power BI from Microsoft, our Microsoft experts help you satiate your organization's reporting needs by connecting valuable data into a single app. We ensure you make smarter, informed decisions with faster and safe access to necessary data without the need for reporting expertise or technical integration.
Leveraging Emerging Technologies to Make Better Decisions
We leverage our expertise and tap emerging technologies to help you take control of your business with better and more accurate insights. Our Microsoft Dynamics 365 services help fuel your business growth, generate better insights, integrate projects, and expand your skills.
Azure
We leverage the potential of the cloud-based enterprise resource planning (ERP) solution built on Azure to help businesses fuel business growth, redesign business processes faster, and make smarter decisions. Our ERP experts help you upgrade by bringing together business intelligence, ERP, compute, infrastructure, and database services.
Power BI
We leverage the power of BI to help you create a fully managed data pipeline in minutes with Power BI resources, dashboards for business, data warehouse, ETL, and data visualization tools. Our technical experts can help you build reports and generate additional insights with unified customer data.
Artificial Intelligence and Machine Learning
We help you build cloud apps, especially AI and ML, and impact modern businesses in the retail, healthcare, and finance industries. Azure supports developers in building machine learning algorithms, and we help you integrate your AI projects into larger apps leveraging Azure DevOps.
The Internet of Things (IoT)
Azure is the newest cloud platform for building high-performance IoT systems. Our team of tech professionals helps you when you search to expand your skills in the smart device industry. We let you capitalize in the consumer space with IoT technology.
Blockchain
We help you make more thoughtful and strategic business decisions and make your documents untampered using blockchain technology's security and distributed features. Our Microsoft technology experts help you turn your files and documents into reliable data.
Why Binmile (Key Differentiators)
Binmile's team of Microsoft tech experts boost your business capabilities, deploy, and develop digitally transformed enterprise-grade processes to build immersive digital experiences. With technical proficiency, genuine consultation, and flexible business models, we are ready to be your next Microsoft Dynamics 365 partner.
Consulting Expertise
Microsoft technology experts from Binmile can help your organizations grow through digital transformation with our deep industry experience and partnership with Microsoft partners. We advise you on the entire business lifecycle, including ERP, CRM, and BI.
Implementation Expertise
Our implementation team of technical consultants has deep industry and technology experience, ensuring you smartly implement and utilize Microsoft Dynamics 365 optimally per your organization's changing needs.
Integration Expertise
Binmile Microsoft technology experts know how to integrate back-end systems and industry-specific software with the entire Microsoft platform seamlessly. We ensure you get a safe, smooth, and hassle-free integration without missing a beat.
Training and Support Services
Our dedicated Microsoft training team understands your Microsoft Dynamic 365 needs and delivers the latest Microsoft content and updates during the entire implementation process. Our experts also offer 24/7 support services to fix all issues with Microsoft Dynamic 365 implementation.
Portfolio
Our Work
Some of our recently completed projects.
Microsoft Dynamic 365 Insights