Creating Impactful Software for a Better Tomorrow
Translate your business requirements by leveraging next-gen technologies and cost effective custom software solutions.
Trusted by Global Enterprises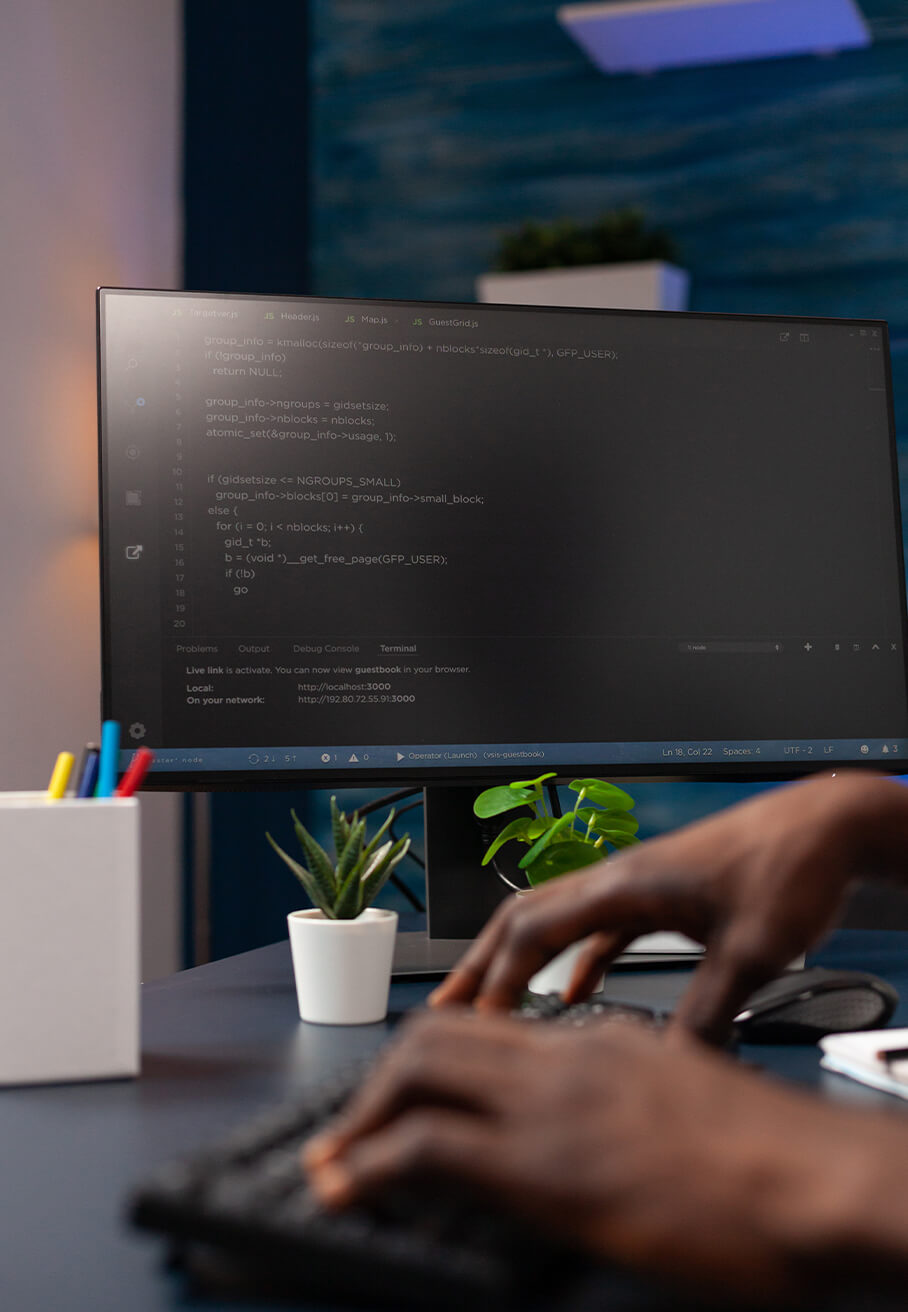 Custom Software Development Services Trusted by Fortune 1000 Companies
Binmile is a full-cycle custom software development company that helps you evolve your software products or build entirely new software from scratch as per your business needs. Our custom software solutions enable you to solve complex business problems with the latest technology stack and time-proven methodologies that define your business goals and product requirements.
Combining tech expertise and industry-specific knowledge, Binmile provides custom software development services to organizations across industries, from Fortune 500 companies to Startups. Partnered with over 180 organizations globally and developed custom software that accelerates the software development lifecycle while optimizing costs and efforts.
Enterprise Software Development Services To Help Expand Business
Software Consulting Services
As a leading software consulting company, we guide businesses through the entire software development lifecycle with a client-centric approach.
Custom Software Development
As an adaptive software engineering company, we deliver custom software development services that improve enterprise productivity and strengthen the relationships with customers.
Software Integration Services
Hire software developers to handle all implementation and software integration challenges, including architectural design, testing and execution.
Outsourcing Software Development
We assemble self-managed dedicated teams to take care of your current and future software requirements. With our software outsourcing services your development plans are not stuck with the lack of internal expertise and resources.
Software Support & Maintenance
Preventive and proactive software maintenance to ensure smooth functioning and relevancy of your enterprise software solutions via continuous performance monitoring with quick issue resolution.
Dedicated
Teams
Hire dedicated development team that are focused solely on enterprise software solutions and can efficiently address any skill gaps and speed up your development initiative.
Custom Application Development
We build custom app solutions from scratch to cater to the unique business needs of enterprises and ensure their seamless integration with existing environments and systems.
Software Product Development
We deliver innovative and next generation products using amalgamation of tech expertise, mature processes, and proven experience to accelerate digital transformation journey and turn your business idea into reality.
Software Re-engineering
We redesign outdated systems, refactor their code, migrate legacy applications to modern platforms, Re-engineer legacy applications to latest technology stack with modern UI/UX and high performance.
Enterprise Software Solutions for Accelerated Business Growth
As a leading enterprise software development company, Binmile delivers digitally advanced dynamic and innovative software outsourcing services to optimize your critical business processes and functions. Our products transform organizations and drive them towards success. We deliver offshore software development services that improve enterprises' productivity, strengthen their relationships with customers, and increase users' loyalty.
Enterprise Software Solutions
Resource and Process Management: ERP, EAM, PIM, PDM
Supply Chain Management: Warehouse, Inventory, Order, Procurement, Demand Planning, Logistics
Financial Management: Accounting, Invoicing, Pricing, P&L, Cash, Treasury
Administrative Procedures: Document Automation, HRMS, Recruitment, Contract Management
Industrial Software
Human-machine Interface Software
Military Engineer Services
Computerized Maintenance Management
Equipment Management
Equipment Monitoring
Quality Management
Field Service, Industrial Analytics
Customer Experience
Sales: Custom CRM Development, Sales Portal Development
Marketing: Marketing Automation, AdTech & MarTech Platform
Customer Service: Call Center Software, Chat Support Software, Automated Support Software
Digital Commerce
B2C Ecommerce
B2B Ecommerce
D2B Ecommerce
Mobile Commerce
Customer Portals
Online Marketplaces
Data Management Software
Data Warehouses
Big Data Solutions
Business Intelligence
Data Science
Data Architecture & Design
Enterprise Data Management
Artificial Intelligence
Image Analysis
Audio Video Interleave
Defect Recognition
Augmented Reality
Virtual Reality
Forecasting and Predictions
Speech and Voice Recognition SuperApp Development for India's Fastest Growing Multinational Conglomerate
An integrated travel platform that packs in convenience, control and comfort; Adani One provides users with the exclusivity to book flights, get assistance with Pranaam Meet and Greet Service along with pre-order for duty-free products and assured cab facilities from the airport.
Binmile delivered end-to-end product development services and developed a digital ecosystem for Adani, helping the company take their first step in the direction of digitizing their offerings and extending unmatched customer experience at the airport business.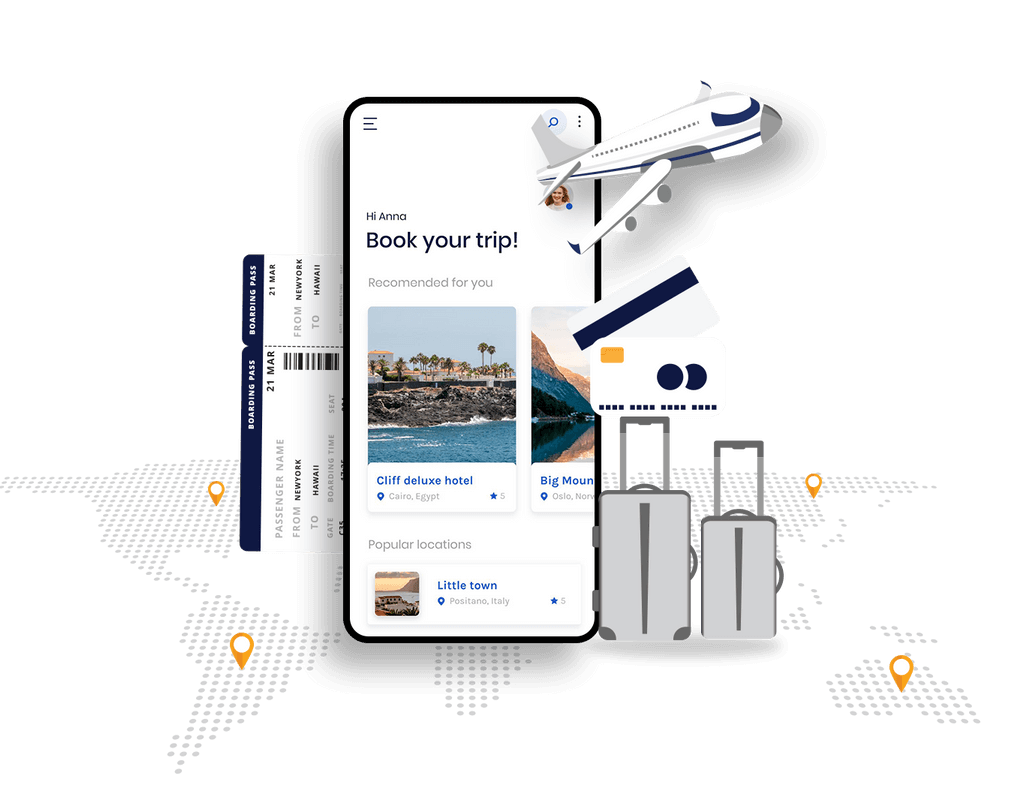 500+ K
downloads in four months
4.8
rating out of 8.14T reviews
Tech stack
Ready to take your business to the next level.
Kick-start your project by outsourcing your software requirements to Binmile.
The first phase of the project has been achieved, which resolves around 70% of the company's issues. Binmile Technologies has managed the project well; they are empathetic to the client's needs and willing to work extra hours to deliver results. Overall, the engagement has been highly successful.
Kapil Tyagi
Co-Founder & COO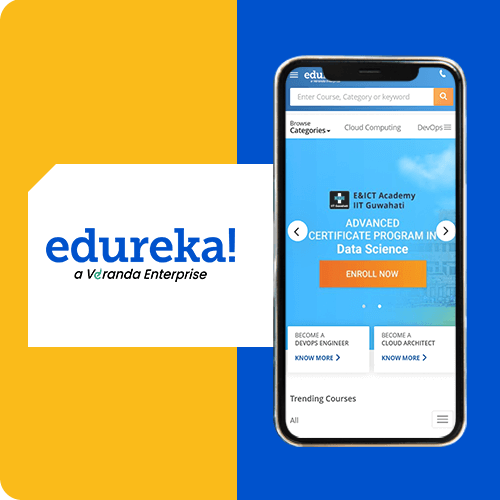 Banking & Finance
Insurance
Retail
Education
Healthcare
Energy & Utilities
Tech Competency in Delivering Next-Gen Custom Software Development Solutions
Delight your users with expressive and feature-rich custom software outsourcing by leveraging our extensive experience of working
with all major technologies. As a leading offshore software development company in India, Binmile makes use of an extensive
array of technologies, programming languages, frameworks, and tools.
Languages
Database
Frameworks
Why are We the Most Trusted Custom Software Development Company?
Unparalleled Professionalism
Binmile has garnered international recognition from esteemed experts such as Deloitte, Hindustan Times, EIN Presswire, and Silicon India, affirming our position as a top-tier software services company in the global market. Our consistent presence in these prestigious rankings underscores our commitment to excellence and reinforces the trust our clients place in us.
Trailblazers in Innovation
Our dedication to driving innovation empowers our clients with groundbreaking solutions that propel their businesses forward. Through our expertise in latest technologies and agile development practices, we pave the way for transformative growth and success.
Strategic Partnership Network
We excel in fostering strategic alliances with top-tier technology vendors such as ServiceNow, LambdaTest, Microsoft Dynamics, EmpowerAll, and more, enabling us to deliver innovative solutions enriched with industry-leading tools and platforms. Our partnerships empower our clients with access to seamless integrations, ensuring they stay ahead in a rapidly evolving digital landscape.
Uncompromising Focus on Quality and Compliance
We proudly hold ISO 9001:2008 and 27001:2013 certifications, demonstrating our unwavering commitment to industry-leading security and quality standards. By adhering to these rigorous frameworks, we ensure that our clients receive reliable and secure software solutions that meet the highest global standards.
Unparalleled Benefits of Collaborating with Us!
Bring your ideas to reality with our Digital Transformation Services
Impact Generating Enterprise Software Development Company