Custom Software Development Services Trusted by Fortune 1000 Companies
Achieve Business Goals. Reduce Costs. Accelerate Growth
We are a custom software development company delivering quality customized software solutions for the web and mobile. Our software development solutions enable you to solve complex business problems with software solutions that define your business goals and product requirements.
Binmile provides award-winning software engineering and IT consulting solutions to organizations of any size, from Fortune 500 companies to Startups, by leveraging the latest technologies and cutting-edge digital solutions. Binmile has partnered with over 180 organizations globally to deliver unique software solutions to achieve business goals, reduce costs, and accelerate growth.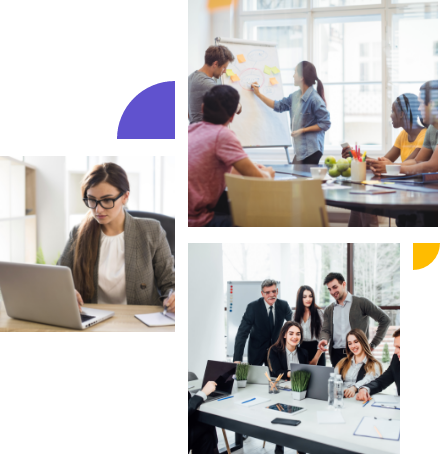 Our Custom Software Development Services
Leverage our expertise in custom software engineering to achieve your business goals and disrupt your industry. Our software development services are scalable, robust and built using quality engineering and adherence to agile and CI/CD principles throughout the product development life cycle.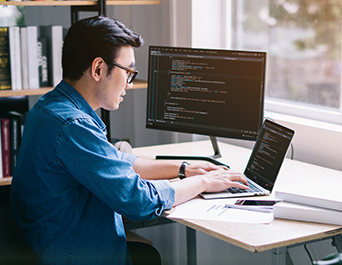 Software Development Services
We offer end-to-end software development services specifically designed to meet business goals at reduced costs. We deliver software solutions that improve enterprises' productivity and strengthen their relationships with customers.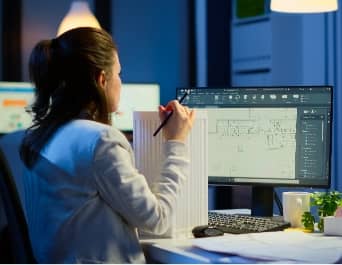 Product Development Services
We build innovative and next generation products for dynamic industries to help them reach their potential growth. We use amalgamation of tech expertise, mature processes, and proven experience to accelerate your digital transformation journey and turn your business idea into reality.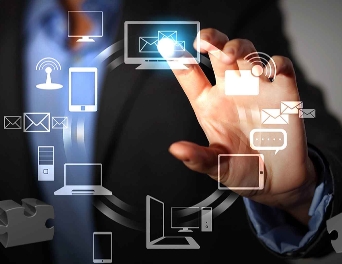 Custom Application Development Services
We build custom app solutions from scratch to cater to the unique business needs of enterprises and ensure their seamless integration with existing environments and systems.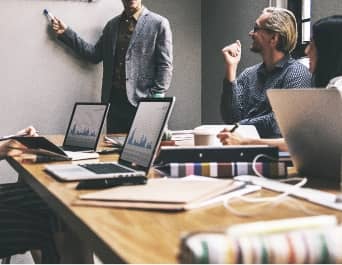 IT Consulting Services
Binmile's software consultants assist our customers in selecting the right technology stacks for their solutions. We help companies draw up their short- and long-term software implementation roadmaps.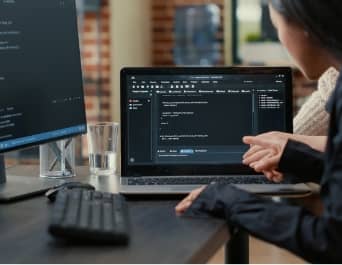 Legacy Software Modernization
Legacy applications failure can cost your business millions in revenue and weeks in development. Binmile analyzes your infrastructure and develops a custom solution to help you update your legacy systems, improve IT security, and reduce business costs.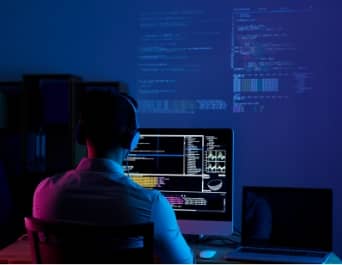 Software Testing
Get a full range of manual and automated software testing and QA services, ensuring the software meets its requirements and user expectations, speeds-up release time, and minimizes costs with advanced and intelligent automation.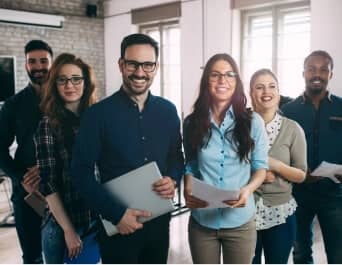 Dedicated Team
Get the best tech talent for your next software development project with our software development expertise, experience, and understanding. Our dedicated software development team helps you build the software products you envisioned.
Looking for a reliable custom software development partner for your next project?
Our offerings include an entire software development life cycle to meet your diverse business requirements. Schedule your free consultation today!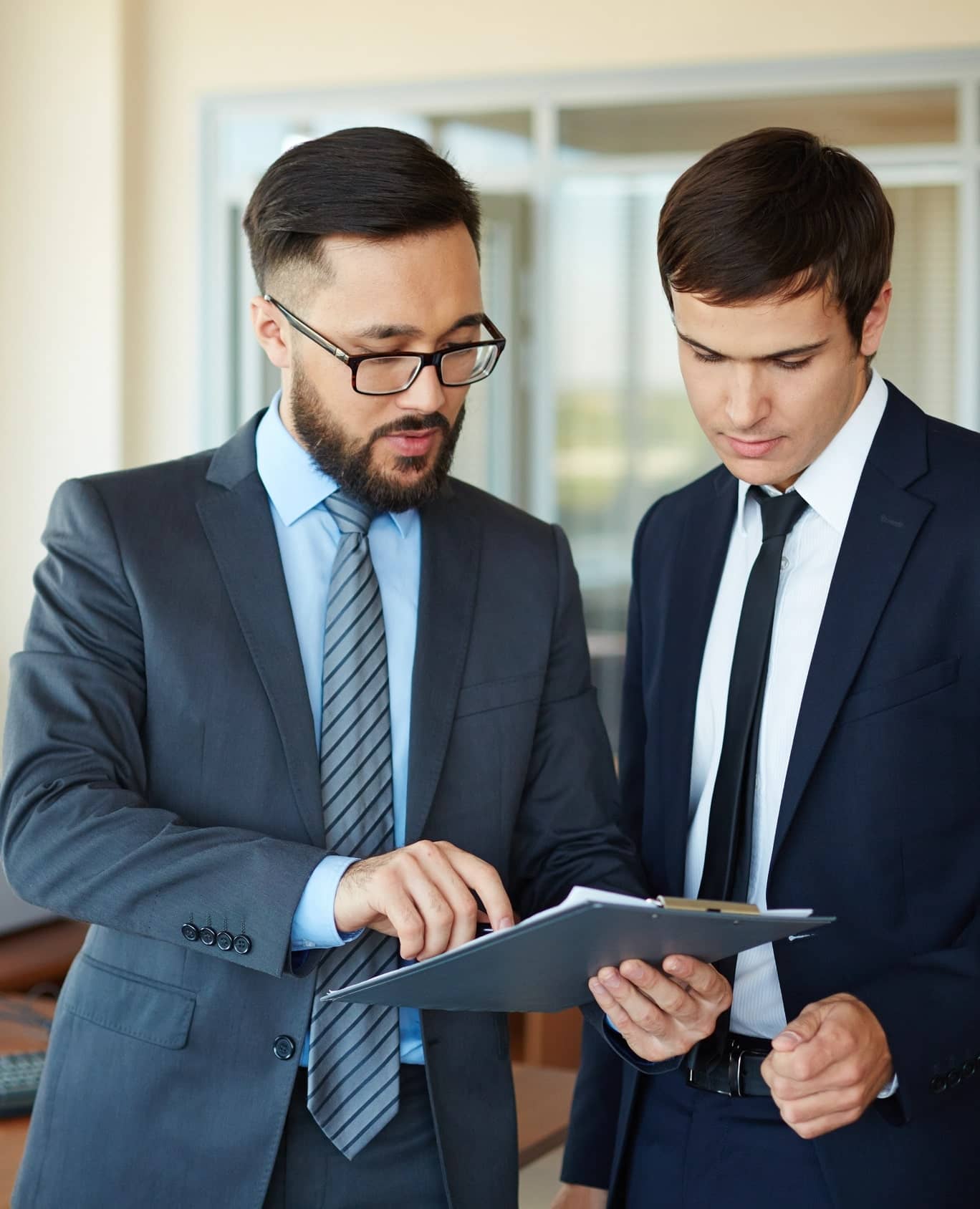 Our Custom Software Solutions
Binmile delivers digitally advanced dynamic and innovative software solutions to optimize your critical business processes and functions. Our products transform organizations and drive them towards success. We deliver software development solutions that improve enterprises' productivity, strengthen their relationships with customers, and increase users' loyalty.
Enterprise Software Solutions
We develop custom enterprise software to help businesses thrive in their business processes. The custom designed software is targeted to a specific set of users and serves their unique requirements. Our products are easy to operate and automate your business processes to give 100% user satisfaction. Our enterprise custom software application development services includes:
ERP, SCM, PLM, and PIM Systems
Business intelligence Solutions
HRMS, Talent Management
Workforce Scheduling
Process Automation
Project Management
Enterprise Mobility
Customer Experience Solutions
Binmile specializes in creating software that provide personalized and interactive user experiences. We provide unique solutions for automating sales, analytics, customer facing services, and communication.
CRM systems
Customer Data Management
Social Media
Customer Service Automation
Marketing Automation
Chatbots
Digital Commerce Solutions
Our customized software solutions are aligned with your business's core services and are built using cost-effective techniques that suit your budget. We provide solutions for B2C and B2B transactions, secure accounting, and unhindered document lifecycle management.
Payment Management
eCommerce
Finance Management
Vendor Management
Order Management
Billing and Accounting
Inventory Management
Data Analytics
Binmile provides customized data insights solutions with unique functionalities to serve the commercial market, such as managing inventories, operational management, financial management, and more. Automate your business processes and improve productivity.
Big Data Management
Performance Analytics
Data Visualization
Predictive Analysis
Risk Management
Information Security
Leverage our Expertise and Emerging Technologies to Speed up your Digital Transformation Journey
Binmile empowers your software development team with seasoned and highly-skilled engineers so that you can easily accomplish custom software projects or build new solutions from scratch. The custom software development company offers practical software solutions to keep you ahead of the competition. Our dedicated developers have vast and specific experience in various industries.
Customer Relationship Management (CRM) Solutions
Binmile software developers and engineers provide custom CRM solutions tailored to the unique business objectives of your company by migrating and installing industry-leading platforms.
Enterprise Resource Planning (ERP) Solutions
Our customized ERP solutions from scratch and revamp existing ones so that you can deal with core business functions, like production, accounting, inventory, and distribution management.
Point-of-Sale/Payment Processing Solutions
We seamlessly integrate POS terminal solutions, industry-leading software, and other products into your business systems to enable easy payment transactions.
AI & IoT-Connectivity Solutions
We develop embedded systems that power a wide range of AI-enabled Internet of Things (IoT) and machine-to-machine (M2M) products.
Artificial Intelligence
We enable business enterprises of all sizes and types to offer a great customer experience (CX) with intelligent business systems and become quicker by employing AI in their digital products and business operations.
Internet of Things (IoT)
We are a full-stack IoT software development company that offers customized IoT solutions for startups and enterprises leveraging the power of edge computing and several IoT technologies.
Big Data Analytics
Our expert software developers help startups, small businesses, and large enterprises generate valuable insights and improve their decision-making by developing Big Data analytics tools and storage software.
Why Binmile for Custom Software Development Services?
We deliver innovative software solutions that improve enterprises' productivity, strengthen their relationships with customers, and increase users' loyalty, along with streamlining partnerships and team collaboration.
Full-Stack Expertise
We have 250+ technical experts that make use of an extensive set of programming languages, frameworks, libraries, and tools. We also run an in-house R&D lab where we collaborate on emerging technologies.
Scalable Business Model
We build software solutions that can be easily modified and scaled up. We also modify and update your existing software to help you meet new business challenges as your organization or business scales up.
Client-Centric
We take a personalized approach to software architecture and design that accounts for all of your specs and builds a strong connection with the team.
Robust Architecture
We adopt the best software architecture and design for your software development needs that align well with your business strategy, human dynamics, design, product quality, and IT environment.
Flexible Engagement Model
We have flexible engagement models for software development that fit your emerging business needs. Agile engagement models – pooling-of-resources (or FTE) and time-and-material (or NTX) to serve our clients globally.
Time Zone Compatibility
Despite time zone differences, our skilled developers deal with our clients directly during their business hours. Our team is highly compatible with clients whenever and wherever they are.
Tools & Technologies
Delight your users with expressive and feature-rich custom software by leveraging our extensive experience of working with all major technologies. As a custom software development company, Binmile makes use of an extensive array of technologies, programming languages, frameworks, and tools.
.NET

C Sharp

C++

Go

Java

JavaScript

PHP

Python

R lang

Ruby/Rails

Rust

Swift
Cassandra

ClickHouse

Elastic Search

IBM Db2

MongoDB

MySQL

Oracle DB

PostgreSQL

Redis
AngularJS

Apache SINGA

AWS

Bootstrap

Django

Ember.js

GCP

Keras

LAMP Stack

MEAN Stack

Microsoft CNTK

Node.js

Rasa

React

Spark

Tensor Flow

Vue.js
Portfolio
Our Work
Some of our recently completed projects.
Custom Software Development Insights