Utility App Development Company
Energy Management. Utility Software. Smart Facilities.
Binmile is a leading utility app development company that assists companies, energy hardware producers, and energy software developers in obtaining adaptable Custom Energy and utility software solutions that control energy deliveries. We support comprehensive software and app solutions to track the efficiency of power transmission equipment and ensure efficient utility use in homes and contemporary businesses.
With a mission to provide technological advancements to enterprises via innovative solutions, our learned team of professionals works hand in hand with businesses, understanding their needs and delivering research-driven personalized solutions. Our value proposition is to make no compromises regarding functionality, usability, service, or cost while providing analytical and actionable insights to transform their core environment and streamline energy workflows.
Case Study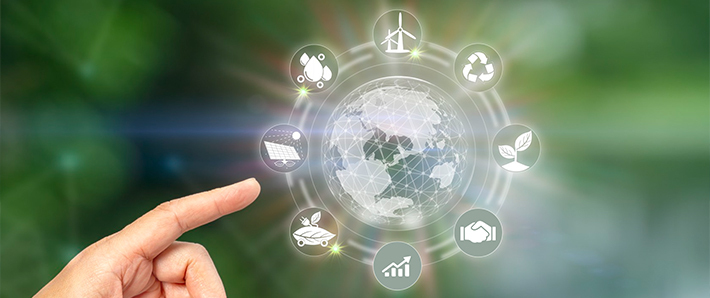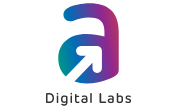 Developed a SuperApp for India's Fastest Growing Corporate to Transform the Digital World
Industry Challenges for Energy & Utilities Sector
Energy and utility companies deal with various complex issues due to the rapidly changing dynamics in these industries. Our reliable energy and utility software services, supported by experienced personnel, help clients meet the latest challenges and opportunities in the energy and utility sector.
Cost Control
Companies in the energy and utility sector must maintain cost efficiency while ensuring their products' quality, safety, and dependability.
Integration Issues
If your company is undergoing enterprise-level changes, you must be prepared to handle changes subject to significant mergers and acquisitions.
Regulatory Compliances
Energy and utility firms that have not incorporated technology face a challenge in adhering to evolving rules and standards.
Market Surge for Resources
The sudden increase in the demand for energy and utility markets must be addressed by businesses in the sector.
Information Management
Version control and data organization in one single repository are essential to reduce delays, foster innovation, and gain better insights.
Project Record Management
Modes that are practical for managing information about project deadlines and deliverables are essential for project managers.
Deliver Next-Generation Digital Solutions for a Sustainable Impact with our dedicated utility Software Solutions
Binmile's Dedicated Utility Software Solutions
We work with Custom energy software development experts, energy equipment manufacturers, and utility corporations to develop scalable software products that give complete control over the distribution of energy. We develop comprehensive utility software solutions to track the functionality of power transmission machinery and guarantee effective utility use in residential homes, business buildings, and industrial sites.
Utility Asset Management
Our energy management software developers are experts in custom-tailored cloud-based utility tracking energy software to assist utility businesses with documentation, invoicing & performance monitoring that helps in accurately capturing data and streamlining company operations.
Energy Portfolio Management
Our energy management systems centralize your complete energy portfolio by monitoring and predicting utility consumption, reducing costs, and balancing energy needs. Our customized energy and utilities solutions help you to monitor and manage your energy consumption in real-time, helping you efficiently manage your energy portfolio.
Smart Facilities
Utilize cutting-edge technology, cloud infrastructure, and linked devices to integrate building operations for accurate control of energy-related service plants. By integrating sensors with smart city platforms, our latest smart city software development services assist you with daily functions such as light control, air pollution, and floods related hazards.
Custom Smart Grid Technology Software
With the development of cutting-edge technologies for grid distribution, transmission, consumption processes, and more, our developers help improve existing systems and offer customized energy and utilities solutions to meet your business goals. Our predictive analytics boost efficiency while protecting your systems from potential failures.
Smart Grid Meter Programming
We design advanced metering infrastructure, data management, two-way communication, automatic meter reading, and other features into smart grid meters that help you combine your meter data for precise billing determinants. Our robust web-based meter reading portals use GPS to work with loT data controllers and retrieve data that reduces the need for human intervention, offers real-time data, and enhances bill processing.
Electric Vehicle Charging Apps
Our custom-built apps include robust features that give users hassle-free access to vehicle charging, navigation, and payment options. ChargePoint and cloud servers integrate via CPI to offer real-time billing and rapid charging. Our custom electric vehicle charging solution is easy to install and manage, facilitates citizen safety, and generates dynamic reports for easy analysis.
Location-Based Services
Our location information and GIS-powered insights help identify infrastructure needs, anticipate weaknesses, and organize maintenance work based on geographic specifications. We offer a complete set of technologies to support the implementation of smart grids and smart cities.
Cloud Migration & Computing Solutions
Utilize our cloud migration solutions to migrate your existing systems and increase your data storage capabilities through the cloud. Our cloud computing services reduce your infrastructure costs by moving your field data, asset management, contract systems, and customer data to the cloud and making it easier for your back office and technicians to access.
End-to-end Energy & Utility Software Services
We provide customized energy and utility solutions to enable our clients to excel in their businesses with improved supply chains, optimal asset utilization, etc. Some of our services that adhere to the value chain in its entirety thus include:
01
Enterprise Solutions
Let us assist you in implementing cutting-edge enterprise asset and service management solutions driven by AI and predictive analytics. Reach new heights of operational efficiency by implementing the most recent ERP and EAM software, either on-premises or in the cloud. Our custom energy software development services are here to assist you in generating more revenue for your enterprise.
02
Enterprise Asset Management
Improve your grids with data analytics and predictive maintenance-driven intelligent electric utility asset management software. Gaining a real-time understanding of the functioning of your assets can help you reduce the risks of unexpected equipment failure and increase uptime. You may achieve this with the aid of our data science team.
03
Business Intelligence & Performance Management
Your raw data can be transformed into valuable insights with the assistance of our team of data scientists and analysts. Additionally, by evaluating historical data, streamlining crucial procedures, and managing assets for a higher return on investment, Binmile's business intelligence and analytics team for customized energy and utilities solutions may assist you in forecasting future results.
04
Business Intelligence Analytics
Our data scientists and analysts can help you transform your raw data into valuable insights. Our business intelligence and analytics team for customized energy and utilities solutions enable you to forecast future results by evaluating historical data, streamlining procedures, and managing assets for a higher return on investment.
05
SaaS Software Development Services
We offer integrated solutions for managing field services, asset management, business process automation, equipment monitoring, etc., for energy and utility organizations. Our SaaS solution consolidates your workflow data in the cloud and provides your managers with anytime access, which aids in energy supply and risk management strategy.
06
IoT Solutions & Services
Binmile offers IoT-enabled solutions integrated throughout your industry's operations for site monitoring and integrity. Our solutions handle on-site issues, governmental regulation, and HSE compliance while enhancing refinery maintenance procedures. Our systems are linked to the smart grid for monitoring and management.
Binmile's Custom Energy Management Software Development Solutions
Water Management Solutions
We develop custom water management software solutions that help produce region-specific discharge monitoring reports (DMRs) and track sample efforts to assist businesses in managing their water and wastewater requirements. We also ensure ongoing compliance with all water and wastewater regulations.
Heat Management Software Solutions
Our energy and utilities industry specialists are experienced in building all-encompassing heat management software solutions for individual heating systems, heating plants, district heating systems, and heat monitoring software.
Solar Asset Management Software Solutions
Our custom solar asset management software solutions help improve the design, construction, and administration of solar power as a sustainable, renewable energy source. Binmile's skilled developers use many technologies, including photovoltaics, artificial photosynthesis, and solar heating.
Waste Management Software Solutions
Our software engineers have a wealth of knowledge and experience developing specialized software for the waste sector, enhancing current IT teams, and improving solutions through custom integrations to produce a more interoperable system that covers all facets of trash management.
Wind Management Software Solutions
Binmile offers specialized wind software solutions that monitor wind speed predictions using 3D farm modeling & visualization and wind flow or energy output window simulations for effective wind farm development.
Nuclear Energy Management Software Solutions
Our comprehensive nuclear energy software solutions at Binmile assist companies with nuclear facilities in automating and streamlining their workflows for planning nuclear power plants, designing power plant equipment, analyzing spent fuel, monitoring safety management, and managing operations.
Why Choose Us?
Through our innovative and value-added customized energy and utilities solutions, we assist businesses in the energy and utility verticals in achieving resilience, agility, and dynamism in their operations. Using our services will enable you to give them a variety of advantages.

Quick Turnaround Time
Our highly efficient and automated services deliver solutions effectively and efficiently in the shortest possible time. We are committed to providing our clients with the best possible solutions in the shortest possible time.

High Product Security & Quality
High Product Security & Quality
Protect your data from online attacks and ensure your entire system is secure. Our broad security knowledge includes intrusion detection, access control, and data encryption, among other things.

Digital Expertise
We assist energy and utility companies in utilizing cutting-edge digital technology (IoT, machine learning, or cloud computing) to control dispersed generation, develop intelligent networks, and manage renewable energy sources.

Reduced Operational Costs
Reduced Operational Costs
Our highly automated solutions and efficient cloud technologies help the industry embrace digital transformation for better business results and reduced overall operational costs.

Flexible Operational Support
Flexible Operational Support
Binmile provides you with tailored IT solutions for improved operational efficiency. We can assist you with all aspects of your business from inception to post-implementation.

EPA & RCRA Standard Compliance
EPA & RCRA Standard Compliance
Binmile's energy and utility software experts ensure you are always compliant with the laws of RCRA and EPA, along with other necessary compliances.
Technologies at the Forefront of Energy Utilities Industry
We give cutting-edge technologies and methodologies to the best energy and utility service providers worldwide to facilitate quick decisions and offer digital stability in an unpredictable industry.
Location-based Services
Utilize location information and GIS-based insights to identify infrastructure needs, anticipate vulnerabilities, and order maintenance jobs based on geographic criteria.
AI & ML
Receive reliable forecasts using predictive and prescriptive modeling tools to handle common client requests using ML and AI-based systems, such as chatbots.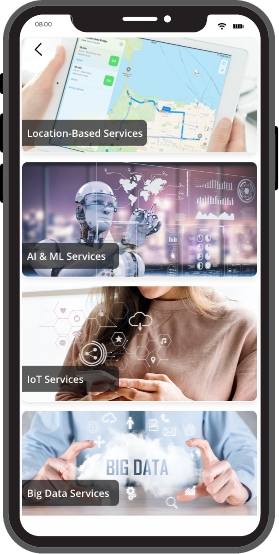 IoT
Build intelligent sensor networks that manage your infrastructure in real-time to prevent equipment breakdowns and proactively track energy usage in homes, buildings, and industrial sites.
Big Data
Enable dynamic energy management software development solutions in Smart grids with big data and analytics to help improve power in terms of dependability, efficiency, and sustainability.
Portfolio
Our Work
Some of our recently completed projects