Insurance Software Development Company
Insurtech. Policy Control. Investment Management.
Binmile is a leading Insurance application development company providing high-quality custom insurance software development solutions that cater to insurers' needs across the globe with its robust and highly customizable IT solutions that bring value to the client's businesses. With offices in India, the United States, and the United Kingdom, we have established a global presence with exceptional insurance software services that cater to our client's unique requirements with integrity, honesty, transparency, and dependability.
With a mission to provide technological advancements to enterprises via innovative solutions, our learned team of professionals works hand in hand with businesses, understanding their needs and delivering research-driven personalized solutions. Our value proposition is to make no compromises regarding functionality, usability, service, or cost while providing analytical and actionable insights to transform their core environment and streamline insurance workflows.
Case Study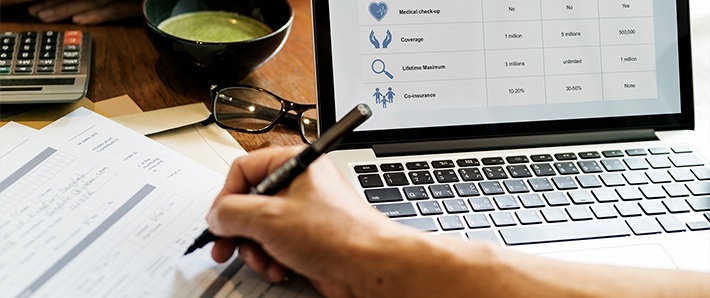 Helped Indonesia's Leading Digital Insurance Broker to Improve Portal Accessibility by 80%
Industry Challenges for Insurance Application Development Companies
Slow & Inefficient Processes
A series of regulations that need to be updated with insurance software companies to manage customer requests, extensive paperwork, and unmanaged processed flows can lead to slow, inefficient processes.
Resistance to Change
Constantly evolving technology and resistance to change by insurance software companies can lead to a risk of obsolete processes.
Privacy of Insurers' Data
Ensuring customer data protection and privacy and complying with necessary data regulations is a significant challenge.
Connected Ecosystems
Complex operations may indicate that businesses will slowly adopt new technology and digital developments.
Legacy Systems & Inadequate Technology
The incapacity of antiquated systems to facilitate digital transformation makes it challenging to satisfy customer requests.
Disputes & Litigation Management
Regularly incoming data for filed claims against disputes, litigation management, claim status update, and monitoring can be a challenge for systems to manage.
Elevate insurance experience for businesses by digitizing processes and crafting engaging insurance app development solutions.
Our Insurance App Development Solutions
Adaptable insurance firms are thriving in the new digital world. We provide high customer satisfaction with our tailored software solutions driven by better customer service and faster turnaround time.
Insurance Data Analytics Solutions
We offer extensive data and semantic analysis that helps insurance software companies analyze market trends and gain a competitive advantage. By delivering operational results, we assist insurance software companies in seizing emerging opportunities within the sector.
Fraud Prevention Software Systems
We support implementing an organization-wide strategy that emphasizes enhancing early detection to reduce the risk of fraud by integrating security systems. We establish a secure architecture that enhances fraud protection by utilizing cutting-edge automation and analytics.
Insurance Quoting Software
The underwriting algorithms used by our insurance quote engines deliver premium estimation and qualitative risk evaluation. Our technology enables us to send automated follow-up emails to customers who submit incomplete quote forms. We facilitate the provision of an ideal, cross-platform quoting experience.
Investment Management Software Solutions
By leveraging sophisticated features like fundamental money management, budgeting, debt tracking, cash management, and investment portfolio management, our investment management software solutions enable streamlining investment management, organizing assets, increasing efficiency, and mitigating risks.
Insurance Lead Management Software
With state-of-the-art insurance lead management software, we assist in turning leads into loyal customers. Our tools facilitate lead generation from several sources, automate the process, and transfer data to sales professionals by predetermined workflow rules and criteria for geography and development.
Policy Management Software Solutions
Our end-to-end policy management software eliminates the hassle of issuing and managing policies. We create systems incorporating advanced functions like automated quoting and rating, policy production, tailored configuration for different insurance types, statistical reporting, etc.
Insurance Software Development Services
Binmile is proud to support market leaders in the insurance sector with custom insurance software development services. We participate in the Insurtech revolution assisting both MSMEs and large corporations achieve their business goals.
01
Insurance Software Development
We create specialized insurance applications to assist insurance agents in selling policies and give customers access to manage insurance claims and policies.
02
Customer Management System
Companies can manage their customers and policies more effectively with an efficient system thanks to our insurance application development specialists.
03
Business Management Solution
We offer insurance solutions that streamline business operations to help insurance firms manage their workflow and increase operational effectiveness.
04
Support & Integration Services
To facilitate reporting, automate processes, and deliver better insurance results, our developers offer end-to-end assistance & integration services.
05
Mobile App Development
Get in touch with our experts to get exceptional iOS and Android apps created for your insurance software development company and create user-friendly mobile applications.
06
Fraud Analysis Software
Leverage our expertise to prevent and detect claim fraud and monitor transactions in real-time for your customers.
Why Choose Binmile?
Binmile is a leading provider of IT-based business solutions and services. We provide cost-effective business solutions with minimal turnaround time while ensuring quality standards.

End-to-End Security
Our goal is to create mobile applications for insurance businesses that offer total protection for user data and streamline operations.

Experienced App Developers
Experienced App Developers
We have a group of experienced insurance app developers who have collaborated with businesses worldwide and provided affordable solutions.

Feature-Rich Applications
Feature-Rich Applications
With features like Chatbots and Geo-tagging for a global user experience, our Insurance application development professionals are always on the lookout to provide an improved user experience.

Process Transparency
Our approach to developing Insurance applications is straightforward and unambiguous, and our developers update you on the status throughout your project via consistent communications.

Cross-Platform Development
Cross-Platform Development
We create a cutting-edge infrastructure for iOS and Android to streamline the procedures associated with managing insurance.

Continuous Support
To keep your application free from bugs and faults and to guarantee 100% availability, we offer 24x7 assistance. Our team keeps communication flowing by working in your preferred time zone.
Technologies at the Forefront of Insurance-Based Application Development
Insurance software companies have implemented digital-first technologies and innovation tools to compete and stay market leaders in the insurance industry.
Internet of Things (IoT) & Telematics
The all-pervasive interconnection enabled by IoT and telematics ensures prompt damage limitation and allows the forecast of claim events.
Chatbots and Robo-Advisors
Conversational AI-enabled chatbots offer customers service and guidance regarding insurance throughout the day, ensuring end-to-end customer support.
Blockchain
In situations involving the exchange of money or data, distributed ledger technology like blockchain provides advanced fraud detection capabilities.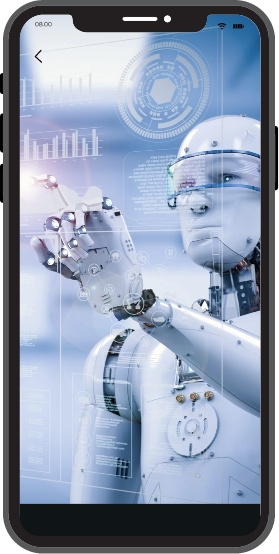 Machine Learning & Artificial Intelligence
With cognitive analytics solutions powered by ML and AI, insurers can produce actionable risk insights and take appropriate action on them.
Big Data
Utilizing several Big Data development techniques, we provide effective insurance software solutions that enable businesses to meet their business goals.
Biometric Sensors
Our developers are skilled in creating apps with fingerprint scanning, face and voice recognition, using the latest biometric technology.
Portfolio
Our Work
Some of our recently completed projects