Custom Product Development Company Offering Customer-oriented Solutions
Innovate. Accelerate. Accurate.
We are a leading software product development company helping enterprises align their quality software products with evolving business needs. We focus on building software products that withstand the test of time. We use the latest technological advances and find the right balance among quality, price, and project requirements to serve your business needs. We have helped startups, SMEs, ISVs, and enterprises build the best software products from scratch and deliver faster time to market and scale ahead of their core competitors.
We offer a complete cycle of software design, development, integration, testing, maintenance, and management services. We turn your ideas into a robust and efficient software product, ensuring competitive advantage, customized solutions for optimizing business processes, and a niche in the competitive market.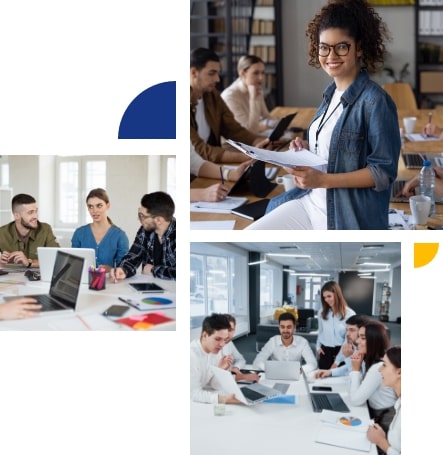 Our Custom Product Development Services
We are a professional software product development company that helps you build superior, innovative, and differentiated products. We focus on your genuine business needs, validate hypotheses faster, reduce risks, and improve processes continually to render a highly-efficient product development life cycle.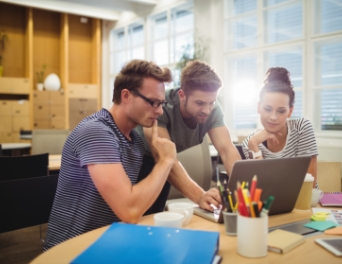 Product Discovery & Design Services
Our full-cycle software product development experts gain a profound understanding of customers to utilize it to build viable software products for customers. We help you identify potential opportunities to develop valuable and feasible products at the discovery and design phases.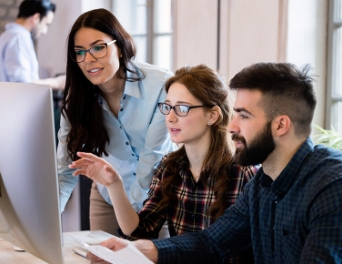 Software Product Consulting
Binmile owns a team of business analysts (BA), UX experts, and product engineers who simplify the complex development process, validate your business idea, build a prototype, embrace the technology stack, and outline your futuristic vision.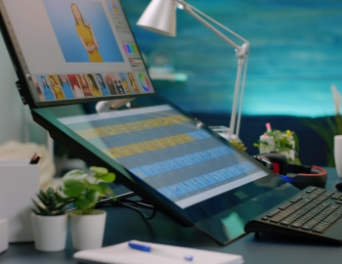 Software Product Architecture Design
We help you dive deep into the market and translate your business needs into product features. Our professional software product developers understand every product architectural layer to add competitive value to your software product.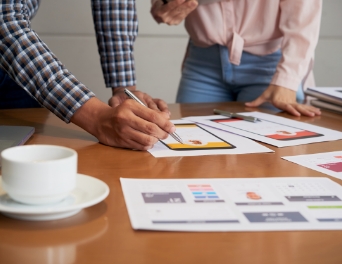 UI/UX Design Service
Engross more customers by leveraging a well-defined design thinking approach and UI/UX strategies helpful in creating innovative product designs with proven wireframing, information architecture, and UX designing.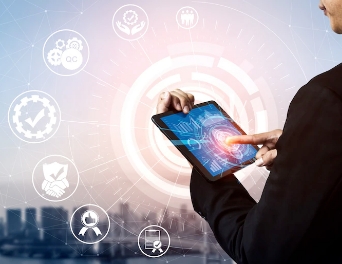 Software Product Development
Our adroit technical leads ensure you get state-of-the-art software solutions to accelerate time to market, improve revenues, and offer product innovation. We provide end-to-end software product development services using different operational methodologies and developments.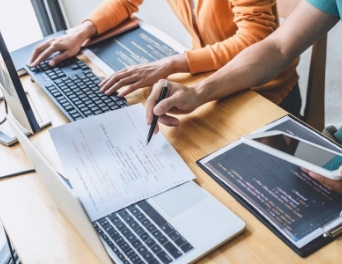 Software Product Testing
We strictly adhere to QA standards to assure you get a scalable and stable software product passed through functional, validation, smoke, performance, and UAT testing processes. We ensure you get resilient software products integrated at all levels.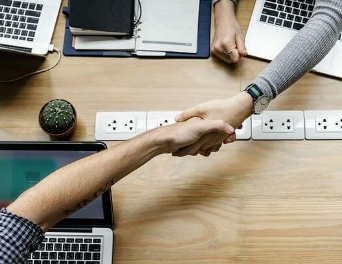 Maintenance and Support
Update and upgrade your software product with our software support and maintenance teams known for rendering hassle-free services. We leverage the latest technologies to improve your software product efficiency and optimize processes.
Drive innovation in your outsourced software product development
Our diversified offerings of end-to-end software product engineering services will allow you to achieve faster business values. Schedule your free consultation today!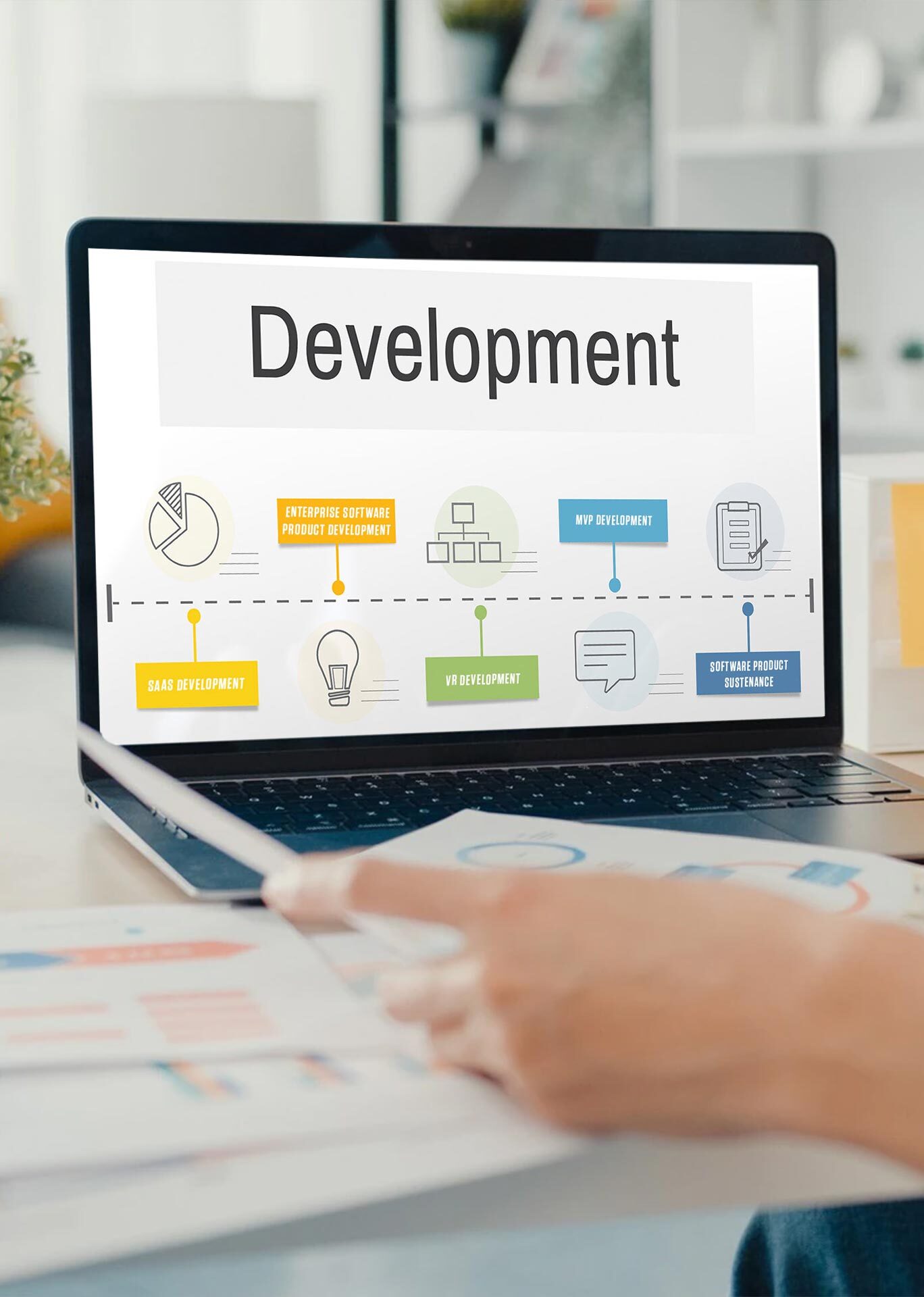 Our Custom Product Development Solutions
Capitalize on our diversified capabilities of end-to-end software product engineering services to achieve business value faster. Our product development experts plan, design, implement and observe your software products to exceed the objectives of your business. We adhere to the best software product development practices to render out-of-the-box solutions.
Enterprise Software Product Development
We provide enterprise product development services for corporations and big market players to enhance their inner processes, providing relevant and scalable software solutions. We develop customized solutions to streamline efficiencies and boost engagement.
MVP Development
We discover, identify, and outline product specific demands by creating prototypes based on the latest market trends and customer feedback. We take care of everything from project planning to proof-of-concept development to feature prioritization while holding resource consumption to a minimum.
SaaS Development
We cover multi-tenancy application design, implementation, deployment, and maintenance through our customized software-as-a-Service (SaaS) development services. As a trusted product development partner we help to enhance your SaaS product's growth, delivery, revamp, and support.
VR Development
Our Virtual Reality (VR) development services emphasize software implementation to enable you to interact with simulated environments. Our software development experts deliver viable VR apps with high, better, and fast user adoption.
Software Product Sustenance
We help you enhance software product experience, sustain existing products, and extend their life by modernizing legacy products at optimized cost and uncompromised quality. We offer L1, L2, and L3 support, progressive migration, upgradation consultation, and localization and customization.
Software Product Development Methodology
Binmile follows a low-risk agile process throughout the product life-cycle development journey, bolstered by continuous delivery (CD) and seamless integration. We embrace an iterative development approach for a quicker project start and a faster release.
1
Ideation
Product vision
Product strategy
Requirement gathering
Developing user persona
Feasibility analysis
2
UI/UX Design
Building user journey
Prototyping
Wireframing
Animations and effects
3
Development
Enterprise-grade architecting
Software architecture redesign
Scalability benchmarking and performance engineering
Seamless system integration
TCO optimization
4
Testing and QA
Establishing quality targets and key deliverables
QA and QC activities
Reporting
Implementing testing automation for web, mobile, and API
5
Launch and Marketing
Regulations compliance
Launch preparation
Gathering customer feedback
Marketing and advertising consulting
6
Support and Maintenance
Continuous enhancement and bug-fixing
Analyzing and applying user feedback
Increasing system performance
Ensuring service availability
Custom Product Development Solutions with Latest Technology
Our technology experts leverage all modern tools and resources to ensure your software product looks and behaves exactly as you anticipated. We deliver digitally-intelligent software product solutions to optimize the performance of your software products. We leverage next-gen technologies and tools to simplify complex processes and solve critical product development issues.
AR and VR (Immersive Technology)
Get incredible visual customer experiences with Augmented Reality (AR) and build true-to-life Virtual Reality (VR) experiences to successfully gauge your brand, software product, relevant services, and overall business objective.
Internet of Things (IoT)
We drive value-based IoT solutions, leverage the power of edge computing, and set up multi-level data pipelines to help you aggregate data from physical objects and energetically utilize it for business intelligence and process automation.
Artificial Intelligence (AI)
We offer customized software product development solutions powered by artificial intelligence capabilities to enable businesses to provide a great customer experience (CX) accompanied by better business-specific insights and automated business processes.
Blockchain
We harness the power of blockchain technology to help you create decentralized blockchain networks ensuring increased detectability and data security and transactions. Our end-to-end blockchain product development services let you build reliable blockchain solutions.
Cloud Computing
We embrace the power of change to create 360° of value by putting the cloud at the center of your business. Our Cloud Center of Excellence structures digital solutions to leverage the maximum potential of cloud technology.
Big Data
Our Big Data services help enterprises to maximize data value & achieve targeted business goals with big data analysis by offering a wide range of big data services including consultation, implementation & support.
Why Binmile for Custom Software Product Development Services?
We enable you to accomplish your business goals, enhance growth, and reduce product development costs from planning to delivery. Partner with the leading software product development company backed by efficient processes and an experienced team that can deliver.
Business Goals and Insights
We delve deeper into your project's vision, get acquainted with your business goals by leveraging a design-fuelled approach, domain knowledge, and time-tested frameworks to draft a custom software product solution.
Innovation
Our in-house R&D experts focus on innovation to solve your software product-related challenges. Our product development specialists try unconventional approaches to give smart business solutions, ensuring an edge over the competition.
Acceleration
We amalgamate the best product development practices, technical acumen, and domain expertise to craft a unique software product at an accelerated pace. Our experts ensure you get better solutions to cut costs and development time.
Quality
We never compromise on the quality of your software product using a perfect quality approach that amalgamates well-tuned quality analysis (QA) processes and battle-tried performance tracking tools to mitigate risks and maintain consistent product quality.
Full-Stack Expertise
Our 200+ full-stack software developers have the industry-specific experience to customize, build, and release software products that support your business objectives perfectly, ensuring significant and demonstrable business value.
Flexible Engagement Models
We are a prominent software product development company that helps your businesses grow revenue with innovative solutions and flexible engagement models, fitting the genuine needs of your emerging business.
Tools and Technologies for Software Product Development
We understand the importance of technical competency and business acumen for building unique software products. We go beyond set standards and norms to meet expectations.
Microsoft CNTK

.NET

Java

Python

Node.js

PHP

Go
HTML5

CSS3

JavaScript

AngularJS

React

MeteorJS

Vue.js

Next.js
Android SDK

Xamarin Forms

Apache Cordova

Progressive Web Apps

React

Flutter

Ionic

Swift

Kotlin
Microsoft SQL Server

MySQL

Oracle DB

PostgreSQL

Apache Cordova

Apache Hive
Amazon S3

Amazon Redshift

Amazon DynamoDB

Amazon DocumentDB

Amazon RDS

Amazon ElastiCache
Azure Data Lake

Azure Blob Storage

Azure Cosmos DB

Azure SQL Database

Azure Synapse Analytics

Kinect DK

Azure RTOS
Google Cloud SQL

Google Cloud Datastore
Portfolio
Our Work
Some of our recently completed projects.
Product Development Insights