Our Story
What started as a small team of passionate techies in January 2017 has now evolved into a leading software development and digital engineering company that is pushing the boundaries of innovation.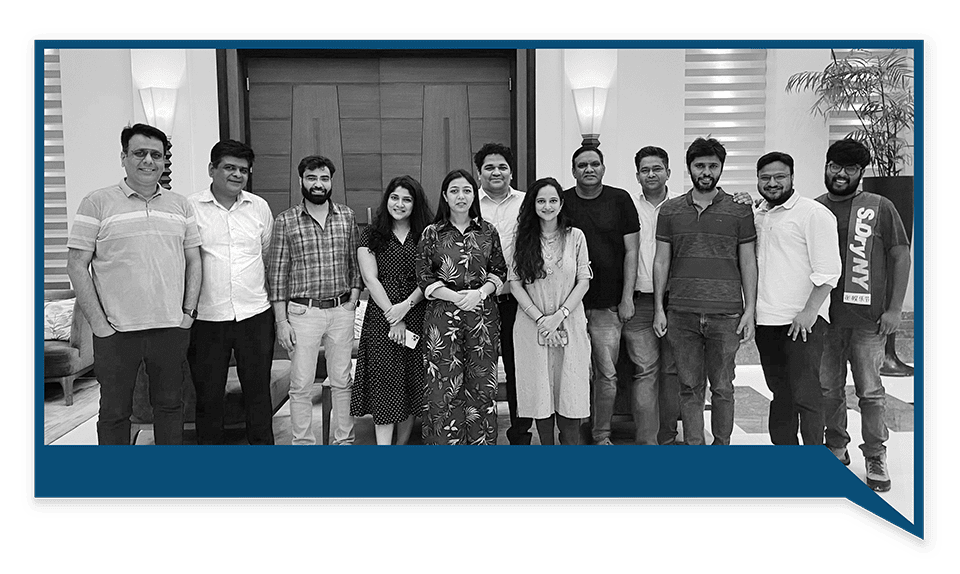 Binmile was founded with a vision to transform the software development industry by leveraging cutting-edge technologies and delivering exceptional results to our clients.
From our modest beginnings in a small basement office, we have come a long way, achieving one binary milestone after another. Today, we have internationally registered offices in three locations, and our team comprises some of the best talent in the industry. We have partnered with some of the biggest names in the business, who have trusted us to deliver on their most challenging projects.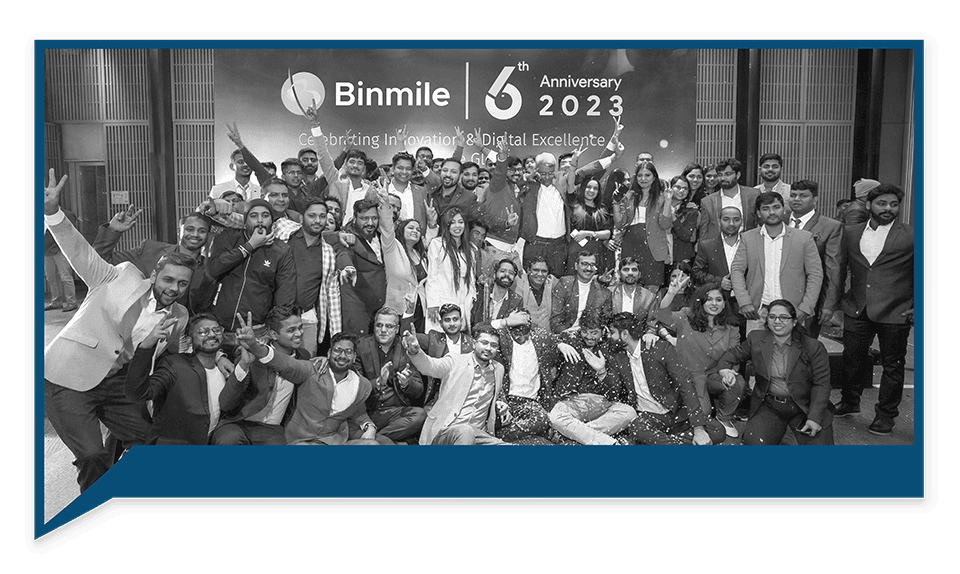 Our success story is rooted in our strong values and culture. At Binmile, we believe in creating an environment where our team can thrive and grow. We are committed to attracting and retaining top-notch talent, and we do this by fostering a culture of transparency, collaboration, and continuous learning.
Our journey has been a challenging one, but we have never lost sight of our goals. We are dedicated to transforming the software development and digital engineering industry, one binary milestone at a time. And we are excited about what the future holds. With our passion, expertise, and commitment to excellence, we are confident that Binmile will continue to grow and thrive for years to come.
Vision
Creating impactful software solutions for a better tomorrow
Mission
To be an essential technology partner to our customers by fostering a culture of technology innovation and building cutting-edge solutions
Impossible made 'I'm possible' with groundbreaking ideas
Thriving on challenges, embracing comebacks
Doing what's right, guided by unwavering character
Competitive pursuit of excellence, raising the bar
Uniting minds together towards a unifying purpose
Recognition
Binmile takes pride in being recognised and awarded for its software development services by top industry partners and analysts. Our recognitions are a testament of the quality services we deliver to our clients across the globe.
Partnerships
Binmile partnered with leading technology providers in the industry to provide the innovative technology that are required to fuel business growth. We have partnerships with leaders in enterprise software products, cloud technologies and digital transformation, which allows us to safely rely on the quality of tech products we recommend and deliver a competitive edge.
Global Presence
We have our office in US, UK, Indonesia and India delivering world class services ensuring that our clients receive unparalleled support and expertise no matter where they are located.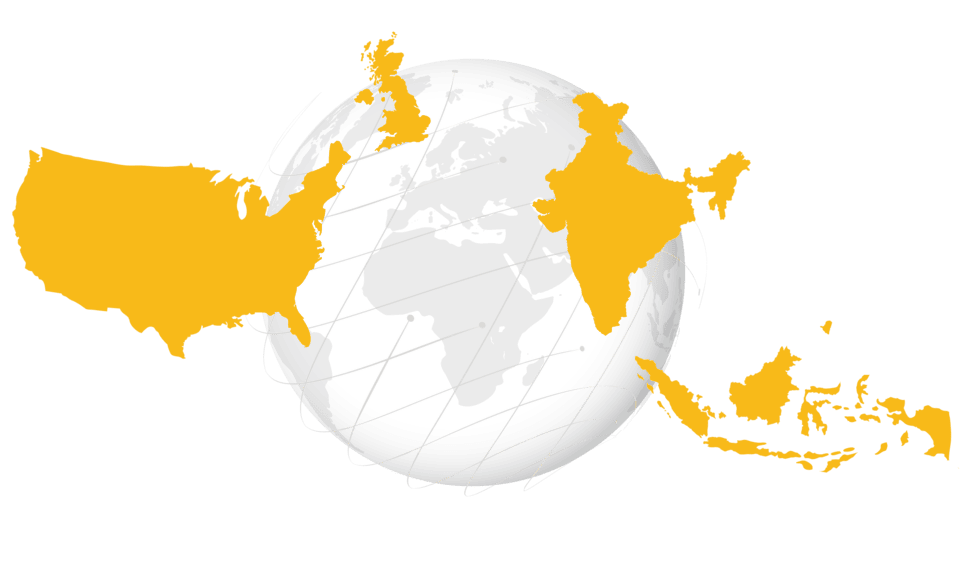 Binmile helps businesses create a digital future with intelligently designed e-products. Discuss your project with our expert team and we'll offer the most fitting technological solution.
Consult Our Experts
Our Clients
Look how we helped our clients accelerate their business with technology transformation.
Our Clients
Our Insights
Read all the latest technology updates and flourishing business opportunities.
Our Insights
Our Careers
Explore current career opportunities in our offices around the world.
Our Careers