Initiate your DevOps Journey with Binmile DevOps Services
We are a leading DevOps consulting company helping you achieve fast, continuous delivery (CD) and consistent software quality with close collaboration between software engineers and IT operations by automating and optimizing your IT processes. We are one of the top DevOps service providers for accelerating your cloud operations.
The dedicated team of Binmile offers DevOps consulting services to assist your IT department in adopting DevOps best practices and accelerating the project at hand. Our enterprise DevOps consulting enables large and medium enterprises to accomplish quicker time to market, higher efficiency in development and operations, and better quality of software builds.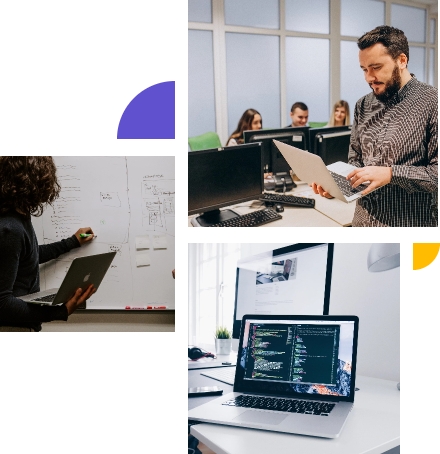 50%
Faster Time to Market
Our Custom Devops Services
We are a professional DevOps service company that helps you orchestrate an effective DevOps implementation strategy with a team of certified and professional DevOps experts. We let you build superior, innovative, and differentiated products matching your business needs of validated hypotheses, reduced risks, and improved processes required to render a highly-efficient product development life cycle.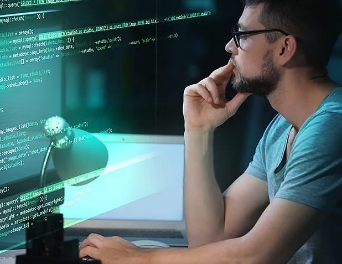 DevOps Testing Services
We offer premium, on-demand DevOps testing solutions that help you facilitate collaboration and communication while enabling continuous delivery (CD). Our dedicated customer success managers create testing patterns to suit your agile needs and reduce the risk of releasing a flawed product at an increased time to market.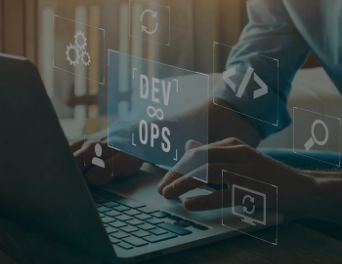 DevOps Automation Services
Integrate with a wide range of tools, bring critical incident data into a single platform, and facilitate automation in the DevOps-driven process chain with Binmile's DevOps automation services and consulting. Our DevOps automation experts help accelerate your deployments and delivery process for speed and agility.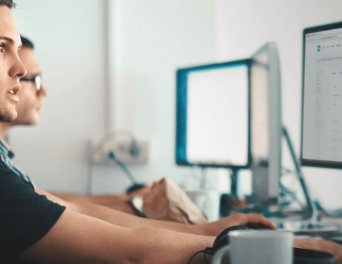 DevOps Development Services
Get the real benefits of end-to-end, exceptional technology DevOps solutions designed as per your changing business needs. We help you put both development and IT operations in the same boat, improving your IT service delivery for continuous development (CD), testing, feedback, and deployments.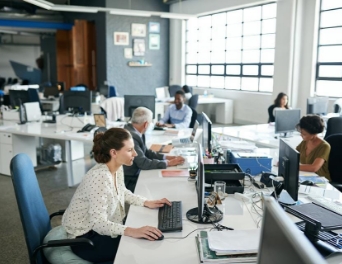 DevOps Support Services
We offer a full-cycle 24×7 DevOps support services to provision, run, and optimize your infrastructure to increase and speed up the efficiency of your software product. Our DevOps support professionals successfully create a single cycle of the interdependence of software development, operations, and deployment.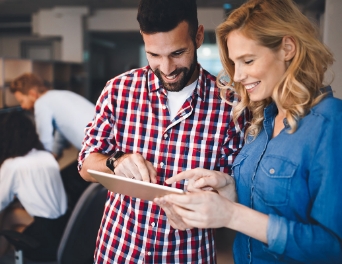 DevOps Managed Services
Our extensive range of DevOps managed services simplifies your DevOps transformation journey. Our Managed Service Providers (MSPs) assist you in managing infrastructure, minimizing failed deployment risks, boosting the speed of DevOps automation, addressing constraints in the supply chain, and reviewing performance KPIs.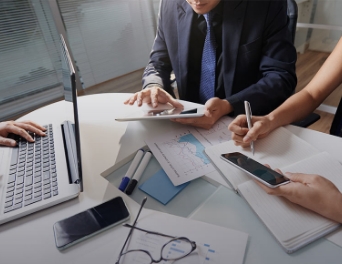 DevOps Consulting Services
Smartly find and fix collaboration problems between operations, development, and testing teams with full advantage of DevOps consulting services. Our detailed consultations and guidance on DevOps assessment, automation, and management accelerate your product's time to market.
Looking for DevOps Services to accelerate your software delivery?
We offer DevOps Services for the scalability and security of your software infrastructure to ensure fast, efficient, and reliable software delivery. Schedule your free consultation today!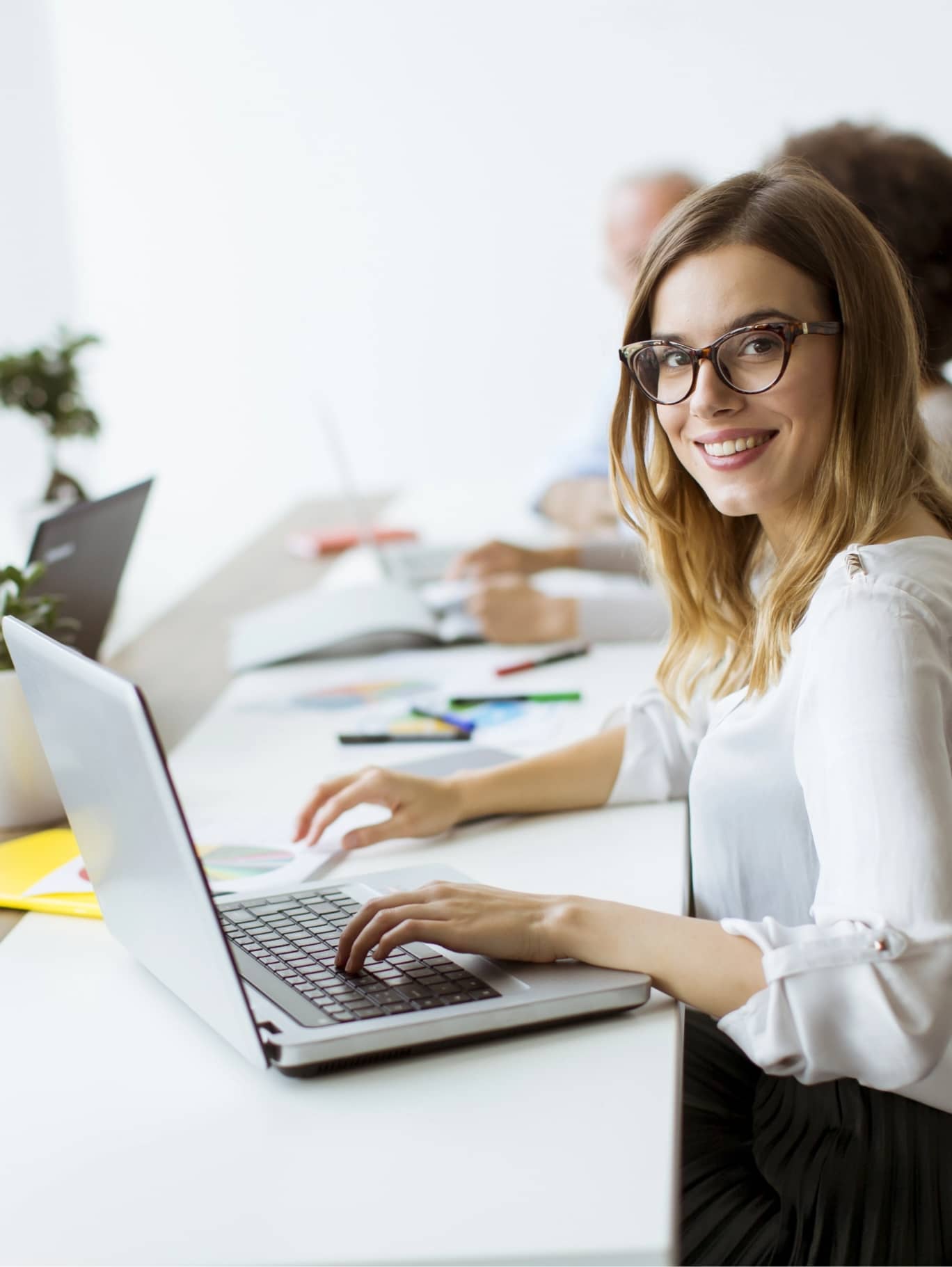 Our Custom DevOps Consulting Solutions
Create harmony in cloud operations by moving to continuous delivery (CD), achieving faster time to market, and getting better resilient systems with our custom DevOps consulting services. Our DevOps engineers incorporate market-validated DevOps best practices and processes to automate your cloud infrastructure for releasing a feature-rich product in a lower timeframe and cost. Our DevOps approach coordinates CI/CD processes and DevOps tools and practices for accelerated software delivery.
DevOps Assessment
We assess the DevOps maturity of your organization for effective DevOps automation to improve and streamline the efficiency of your software. Our expert team of DevOps audits infrastructures and software delivery processes to uncover bottlenecks with a feasible optimization plan, covering tech stack, workload resources, & software workflows.
DevOps Management
Adapt to the newly introduced DevOps process, control the flawless performance of submitted workflows, analyze the flexibility of the implemented DevOps ecosystem, and evaluate your business reaction to such changes with Binmile's DevOps management services.
Infrastructure Automation
Accelerate your IT operations and test your existing infrastructure with high scalability and reduced manual effort with Binmile's IT and software infrastructure automation services. We safely and smartly automate different aspects of software development effectively in the automated environment.
DevOps Configuration Management
Our DevOps configuration consulting solutions and services help you automate, design, monitor, and manage manual configuration processes quicker with a configuration platform when system-wide changes occur across servers, apps, networks, storage, and other managed systems.
Continuous Delivery and Deployment (CI/CD) Consulting
Scale your product development, boost your project's efficiency, cut costs, and release faster with our DevOps CI/CD consulting services. We enable you to achieve continuous integration and delivery and automate CI/CD pipeline in the software. Our CI/CD strategy helps you continuously monitor your project throughout testing and quality checks.
Our DevOps engagement process
Our DevOps process flow is about automation and agility, and every phase in the DevOps lifecycle concentrates on bridging the gap between development and operations. We use the following DevOps engagement process to automate and integrate the software development processes.
2
Technology Selection & Infrastructure Setup
4
Configuration & Change Management
Custom DevOps Solutions with Latest Technology
We adhere to DevOps principles and leverage various advanced development and operational tools to consolidate your software development process.
Cloud Technology
Facilitate the cloud adoption with Binmile's custom DevOps solutions while maximizing time and cost efficiencies. Our cloud-native engineers leverage DevOps strategies with a standard platform to deploy, test, integrate, and produce customized DevOps solutions to help your team grow as per their changing software development needs.
Infrastructure as Code (IaC)
We leverage the potential of Infrastructure as Code, a highly productive form of configuration management, to automate cloud IT infrastructure management, achieve levels of CI/CD automation for project infrastructure changes, and remove manual administration needs to log into servers for beneficial insights into transparency and communication around infrastructure changes.
CI/CD for DevOps
We help you remove merge conflicts, increase developers' productivity, make frequent changes in codes with deployment-ready configurations and save more on CI/CD maintenance costs with continuous integration and continuous delivery for DevOps solutions. Get better output with no version dependencies, toil, scripts, plugins, downtime, or frustrated developers.
Containerization
Leveraging the power of containerization tools like Kubernetes, Nomad, Docker Swarm, and Marathon in DevOps for bundling runtime engine, tools, program codes, libraries, and settings into one portable package. Our DevOps professionals focus on the shift-left approach to address issues earlier before they become issues in production environments.
DevSecOps
Remove merge conflicts and increase the pace of overall development with DevSecOps by integrating automated security scans and compliance controls within the CI pipeline. We leverage the most advanced DevSecOps tools to ensure that you release software products efficiently and securely from the start.
AI/ML
Artificial intelligence and machine learning are perfect fits for a DevOps culture. We prefer and use AI-powered and ML-driven technology solutions needed to help you lessen technical debt and create better project requirements. Our technology experts optimize your software development processes, recognize relevant trends, and proactively prevent issues.
AI Ops
We leverage the power of AIOps as it easily integrates with many existing tools and processes. Get the most out of your data streams generated by various infrastructures and apps. We help you prevent burnout by leveraging AIOps and automation in your workflows. We automate incident detection and remediation processes in your team with AIOps.
Why Binmile for DevOps Services?
We infuse a DevOps culture in your organization and implement proactive and reactive approaches to transform, automate, and optimize your IT operations. Our DevOps experts leverage secure coding practices and build a friction-free operational environment to streamline processes, automate infrastructure, and enable faster Infra/QA/DevOps/Security communication.
Extensive Experience
Our motivated software engineers use consistent approaches to program management, tested DevOps engineering practices, and talent retention strategies to support multiple clients in achieving their genuine software development needs.
Niche Skills
With an extensive command of the technologies, languages, and hard and soft skills, our DevOps engineers deliver an impactful DevOps solution that helps you make the most out of your software development cycle.
Great Flexibility
Our local talent pool and flexible regulatory framework create an ideal environment for DevOps teams. We pride ourselves on our ability to tailor our hiring process and pricing methods to meet your demands in a changing environment.
Comprehensive Approach
Our certified DevOps specialists analyze your current IT environment to identify opportunities for improvement, and then we design, build, and implement a DevOps solution tailored to your unique business needs.
Portfolio
Our Work
Some of our recently completed projects.