QA & Software Testing to Improve Testing Operations and Coverage
Improve. Speed. Scale
We are a leading QA & software testing company rendering quality testing services, ensuring your software product meets its requirements and user expectations completely. We offer full-range QA services to help you deliver high-quality software in quick releases within rigid deadlines. Our software testing solutions involve many processes to detect and identify security, quality, and adequate system operation.
We adopt a systematic, thorough, and necessary testing tactic for preventing bugs and assessing the overall quality of the final product that meets customer expectations. Binmile's integrated QA services ensure that all your deliverables meet the highest product quality standards in the market.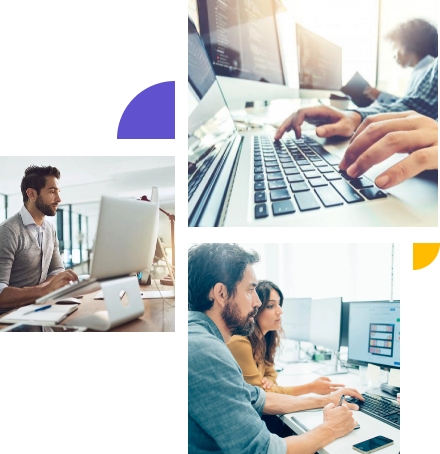 100+
Clients Served Globally
50%
Faster Time to Market
Qa & Software Testing Services From Binmile
Experience next-gen software testing and QA services with Binmile that improve your software development lifecycle and boost code deployment and cost-effectiveness. As an established software QA company, Binmile's goal is to develop and create custom solutions that assist your exact business goals and operational processes. Our quality assurance approach focuses on preventing and improving software product quality from the beginning stage of the development process.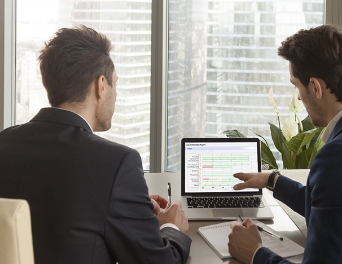 QA Consulting
We are a full-fledged and top-tier QA and software testing company specializing in serving and solving the most complex QA needs to bring you tangible business value. Our professional QA consulting experts drive quality across the entire software development lifecycle to streamline your QA processes, address QA bottlenecks, and optimize QA costs.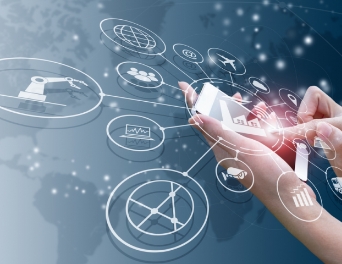 QA Outsourcing
Outsource your QA and software testing project to Binmile for stable, secure, and user-friendly apps and make your software product testing process faster and more efficient. Our QA outsourcing services cover QA strategy planning, preparing test cases and scripts, test environment setup, defects description, and software testing.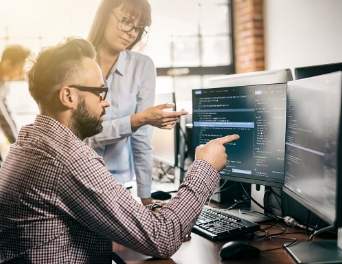 Managed Testing Services
Transform your testing to ensure and achieve high-quality cost-effectively, at all times, within optimal testing time and budget. We take total responsibility for your QA with our optimal, end-to-end managed testing services to help you overcome today's major testing challenges and achieve optimum results.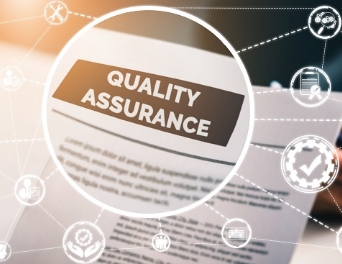 Quality Assessment
We offer a spectrum of software testing and quality assessment services for your software products leveraging established quality assessment processes. We provide performance interoperability, product assurance, a center of excellence for testing, and test automation services for better quality outcomes.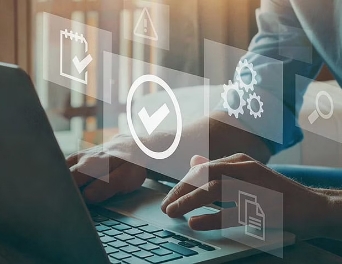 Test Automation Services
A pure-play testing company leverages scalable test automation frameworks and standardized automation methodologies to assist business enterprises in accelerating their testing operations. Our standard testing models help you get more QA coverage, achieve better quality, release the software product faster, and reduce testing time at minimum time and cost.
Seeking a reliable software testing partner for your next project?
We offer a well-versed full range of quality assurance services to examine and improve your software end to end, focusing on the critical aspects. Schedule your free consultation today!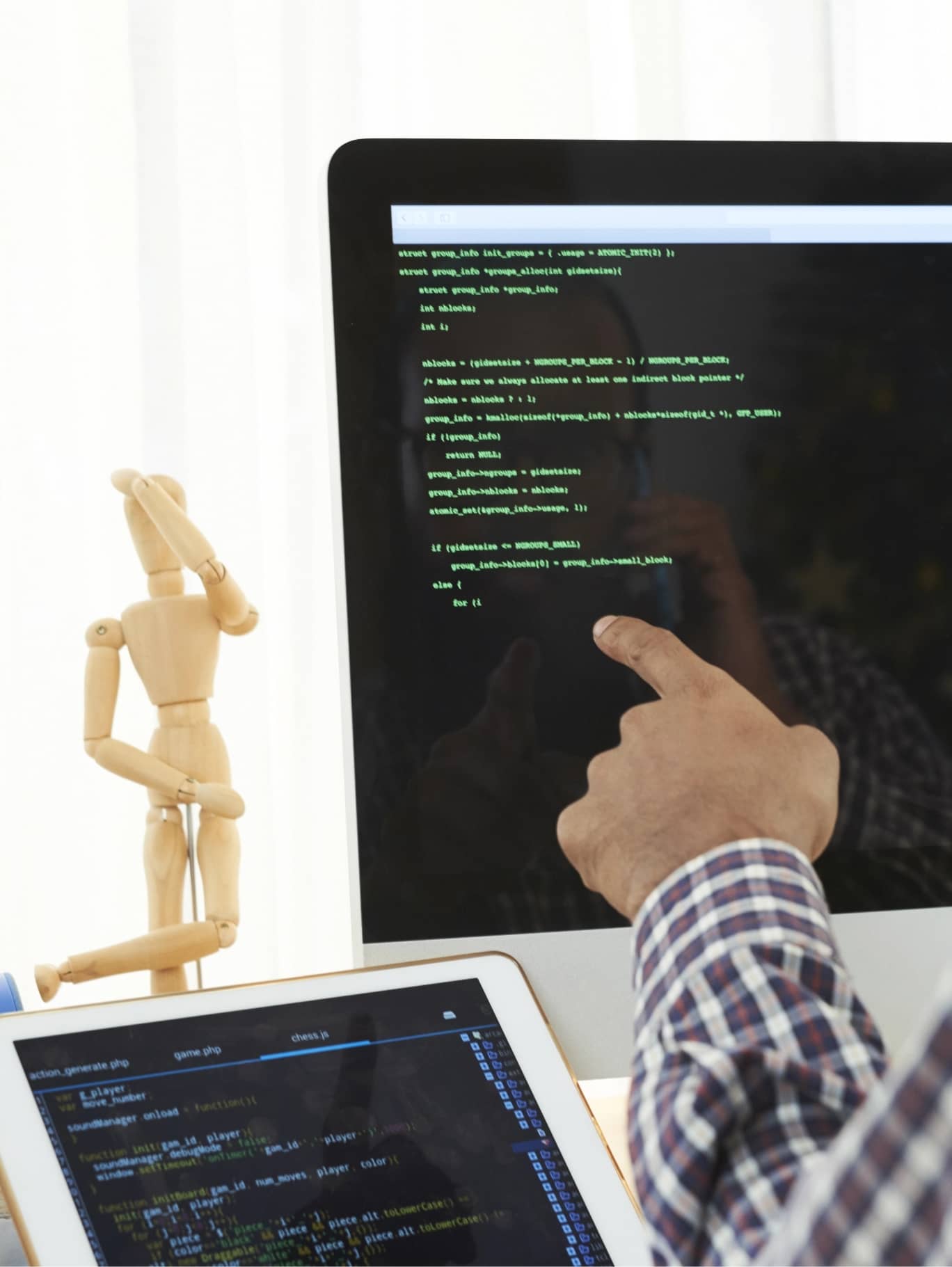 Custom QA & Software Testing Solutions
Leveraging the power of advanced software testing methods, we ensure you get enhanced performance, maximum scalability, accelerated test coverage, high reliability, and top-notched quality of software products. We offer a perfect amalgamation of manual and automated testing services adhering to the best processes and practices to assure quality.
Functional Testing
We offer automated functional testing services for mobile, web, and enterprise apps to ensure app verification and validation for global enterprises. We test apps against defined specifications that meet end-user acceptance for robust functionality through software functional testing services.
Automation Testing
Binmile's automation testing experts help you overcome all automation testing challenges by ensuring safe and hassle-free automation and validation of complex business processes. Our scalable test automation framework lets you ensure faster time-to-market for your enterprise app.
Performance Testing
Our expert performance testing & engineering team at Performance Center of Excellence (PCoE) covers performance engineering to help you with end-to-end, cloud-based performance testing solutions and launch future-proof apps with high scalability, responsiveness, and availability.
Mobile App Testing
Secure mobile UI testing to confirm best-in-class customer experience with automated mobile testing and cross-platform testing services from leading mobile testing experts from Binmile.
Security Testing
Binmile's web application penetration and security testing expertise uncover vulnerabilities in your apps, ensuring risk minimization, software code benchmarking, and increased quality assurance (QA) with total brand protection and client retention.
Cloud Testing
Address all testing challenges and pitfalls, increase test coverage, facilitate rapid release cycles, and validate your application's scalability, performance, and reliability in a cloud environment with an innovative cloud testing solution from Binmile that emulates real-world user traffic.
DevOps Testing
Infuse the best quality for your business apps and achieve a faster and safer continuous development (CD) and deployment of business-critical cloud-based apps across diverse platforms with Binmile's DevOps test automation and QA testing services by leveraging DevOps approaches & technologies.
More QA and Software Testing Services
We implement the best possible software testing apps and methodologies, world-class software testing labs, and a Testing Center of Excellence (TCoE) to deliver on our promise of Quality Engineering (QE), Quality Assurance (QA), and Digital Assurance (DA). Our experienced and deep-skilled QA professionals have an end-to-end understanding of the business challenges faced by business enterprises while on the path of digital transformation.
Compatibility Testing
Enable your robust applications to run seamlessly across different operating systems, browsers, and mobiles with our comprehensive and automated compatibility testing services. Our testing experts at an extensive compatibility lab ensure your product performs well under overall technical specifications.
Accessibility Testing
We follow standardized accessibility practices to offer the application comprehensive accessibility testing services ensuring equal access to all with our high expertise and sound knowledge of accessibility testing regulations.
Usability Testing
Gain real-time insights into your applications and optimize them for a better user experience with a usability test strategy built on the type of users, demographics, and critical business scenarios by identifying all the usability issues before the application is released to the end-users.
Localization Testing
Our localization testing professionals and experts test your products with real users and verify the correctness and appropriateness of your localized content in different cultures. We uncover cultural, language, and currency issues before they impact your audience globally. Let your app work flawlessly for every user in every market.
API Testing
Binmile's comprehensive API testing services help you validate the stability of software applications, maintain bug-free APIs, and integrate them with other services seamlessly. We set up an API test environment and parameters, use API test tools, and follow advanced API protocols to enhance API performance.
ERP Testing
We offer a wide range of integrated and end-to-end ERP testing services across the ERP project lifecycle for seamless functionality, performance, and integration of your quality-assured ERP application for business continuity & excellence.
Why Binmile for QA & Software Testing Services?
Binmile QA and software testing solutions support your immediate business goals and objectives with optimal value and quality software products in the least amount of time. We advise our esteemed clients on achieving higher quality at all stages of software product development with optimized tools and processes.
Perks of Quality Assurance
Zero severe defects in production with a better QA process; 40% less testing costs with KPI-based control; 20% less testing time due to quick test scalability; and 20% less software maintenance costs with minimized defect leakage and proactive QA.
Tailored KPI Suites
We tailor key performance indicator (KPI) suites for every testing project concerning its specifications, such as application testing types, development methodology, and software under test architecture.
Certified Team of Testers
We own and employ a united team of dedicated software testing and QA testing experts who are creative thinkers, have a more significant technical knowledge base, and are better equipped to design tests for consistent quality.
Uncompromised Product Quality
Our prime objective is to achieve uncompromised and consistent product quality through a proven and result-oriented test process covering the following stages: Quality and UX audit, performance evaluation, code reviews, software validation, software maintenance, and security and compliance tests.
Goals-driven Automation Framework
Our software testing experts think beyond software product testing and focus on business logic and unique goals to get higher quality at a stretch through a goal-driven automation framework that covers more intelligent automation, improved digital quality assurance, and higher production.
Technology-Agnostic Approach
We stick to an unbiased technology-agnostic approach that focuses on the preference and usage of advanced testing technologies to handle and resolve complex business problems, testing issues, and client difficulties in a real-time testing environment.
Software Testing Tools and Technologies
We utilize, rely on, and prefer sophisticated and technically advanced software testing tools that help testing teams achieve testing goals and make the most of testing efforts.
Selenium

TestComplete

SoapUI

Apache JMeter

Postman

Microsoft Visual Studio

LoadRunner

Silk Performer

RestSharp
Appium

Espresso
REST Assured

SoapUI

Postman
Apache JMeter

Blazemeter
Atlassian Jira

TestRail
Portfolio
Our Work
Some of our recently completed projects.
Custom Software Testing Insights