Banking & Financial Software Development Company
Banking Solutions. Financial Services. Digital Markets.
Binmile is a leading banking software development company providing high-quality fintech software development services across the globe with its robust and highly customizable IT solutions that bring value to the client's businesses. With offices in India, the United States, and the United Kingdom, we have established a global presence with exceptional services that cater to our client's unique requirements with integrity, honesty, transparency, and dependability.
With a mission to provide technological advancements to enterprises via innovative solutions, our learned team of professionals works hand in hand with businesses, understanding their needs and delivering research-driven personalized solutions. Our value proposition is to make no compromises in terms of functionality, usability, service, or cost while providing analytical and actionable insights to transform their core environment and streamline banking & financial workflows.
Case Study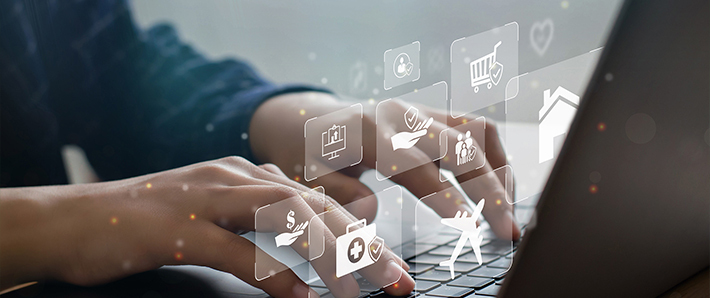 Developed a New Insurance Domain Platform for Leading Global Travel Assistance Solutions Company
Current Challenges in the Finance & Banking Software Industry
Ineffective Legacy Systems
Banks risk exposing their entire infrastructure to significant vulnerabilities such as data breaches, leaks, and other malicious activities with ineffective legacy systems.
Increased Cyber Attacks
Highly sensitive customer data makes Fintech companies a prime target for cybercriminals; hence, ensuring the IT infrastructure's safety is paramount.
Adopting & Migrating to Cloud
Businesses struggle with concerns like data storage and migration, legacy system integration, maintaining business continuity while transitioning to the cloud, and high-quality support.
Implementing Artificial Intelligence & Big Data
AI and Big Data implementation into company systems can be a challenge faced by companies lacking proper infrastructure or technical expertise.
Managing Third-Party Integrations
Third-party integration within an application becomes a challenge given the requirement to have seamless integration within the confidential customer data shared between the company and the external agency.
Embracing Digital Transformation
Non-traditional competition has pushed companies to adapt to digital channels and tools to provide a seamless experience for internal operations and customers.
Leverage our custom banking and finance software development services to expedite your digital innovation.
Banking & Finance Industry-Specific Solutions
Binmile understands the unique challenges that financial institutions face and helps them gradually embrace digital transition without compromising on superior customer service, regulatory compliances, and the advent of non-traditional competitors. Our world-class digital team provides you with innovative services and solutions with access to a full spectrum of Digital Banking Services.
Compliance & Risk Management Solutions
Our Compliance and Risk Management solutions help reduce redundancies by synchronizing risk and compliance processes under a unified platform to help develop a responsive framework that delivers business value for their customers.
Integrated KYC Solutions
We build effective Know Your Customer (KYC)-integrated technology platforms that efficiently manage all KYC regulatory compliance obligations and policy requirements from the client onboard and throughout the client lifecycle.
Loan Management Software Solutions
Our Loan Management Software Solution helps efficiently manage syndicated, commercial, consumer, and mortgage lending channels. Our solutions help enhance risk management, customer onboarding, and back-office operations.
Digi Wallet Solutions
We offer complete digital wallet app integrations that enable users to transfer money from individual accounts to banks within the application via cards, mobile numbers, QR Codes, and NFCs.
Trading Platform Software Solutions
Our Trading platform solutions help develop robust, effective, and highly customizable solutions that provide real-time market monitoring, portfolio viewing, and order routing capabilities for stocks and derivatives.
Portfolio Management Software Solutions
Our Investment Portfolio Management Software suite provides an integrated and feature-rich solution for decision making, knowledge, and relationship management.
Fraud Detection Systems
Our Fraud Detection software solutions help detect suspicious behavior and threats across a wide variety of data from multiple application resources.
Blockchain Solutions for Banking & Financial Services
Our cutting-edge blockchain solutions offer unmatched data security with their immutable ledger, smart contracts, and decentralized architecture.
Our Banking & Financial Software Services
Binmile provides world-class banking and financial app development solutions that enhance organizations' capabilities by driving growth and creating value for the financial sector. Our banking software development methodology uses data-driven intelligence and analytical solutions that enable companies to capitalize on a modernized architecture and deliver omnichannel experiences across Fintech products and services.
01
Custom Banking Software Services
We provide comprehensive and highly customized core banking and financial application development solutions to assist banks, trading organizations, accounting firms, and other financial institutions in designing and building reliable solutions that digitally transform and improve their operations.
02
Mobile Banking Software Services
Our Mobile Banking software for iOS and Android combines great cross-platform functionality with a well-designed, quick, and easily navigable user experience.
03
Digital Payment Services
Our flexible, customizable, and scalable Digital Payment Solutions allow financial institutions the power to enable immediate and secure digital transactions while lowering their management expenses.
04
Capital Market Services
In addition to position tracking and risk management, we assist with the implementation of trade execution services, increasing straight-through processing rates across a range of asset classes. We specialize in building auto-hedging, auto-quoting, and other low latency, high volume feature sets across marketplaces.
05
Insurance Services
Our integrated and scalable insurance software development services enable insurance companies to aggregate their records on a single platform helping businesses standardize processes while allowing efficient client communication and database management.
06
Asset Management Services
Our Asset Management solutions help reduce inventory purchasing costs and simplify software/hardware management, providing banking firms better access to critical information via remote locations.
07
Banking CRM Services
Our Banking CRM solutions enable better interactions with stakeholders using features that effectively streamline lead and opportunity management, giving better customer insights and sales and marketing automation capabilities.
Why Choose Us?
Binmile is a leading provider of IT-based business solutions and services. We provide cost-effective business solutions with minimal turnaround time while ensuring quality standards.

Dedicated Full-Stack Experts
Dedicated Full-Stack Experts
Our team of dedicated Full-Stack developers and designers can develop mobile applications and websites, identify and mitigate risks, and ensure comprehensive application testing to ensure zero compatibility issues.

Client-Centric Approach
Our customer-centric approach means we put our customers at the heart of everything we do – from marketing to sales to customer service. This means providing excellent customer services and better personalization across all channels.

Flexible Engagement Model
Flexible Engagement Model
We fulfill the specified requirements while also allowing our clients the freedom to hire expert developers as addition to their in-house team.

Highest Standard Security Frameworks
Highest Standard Security Frameworks
All applications created feature standardized security protocols based on globally prevalent best practices, such as multi-level authentication that helps safeguard against malware or cyberattacks, keeping the confidential data secure.

Real-Time Communication
Our working practices are 100% transparent, internally and externally, while sharing project updates in real-time by a constant POC.
Technologies at the Forefront of Innovation in Banking & Finance
Financial institutions have recently implemented cloud technologies and innovation tools to compete and stay market leaders in the new digital economy.
Cloud Technology
Cloud technologies allow companies to implement scalable systems, better application security, and better data categorization methods.
Conversational AI in Banking
Our experts provide banking and financial services to clients via various digital channels such as chatbots, social media, and voice-based virtual assistants offering better customer retention.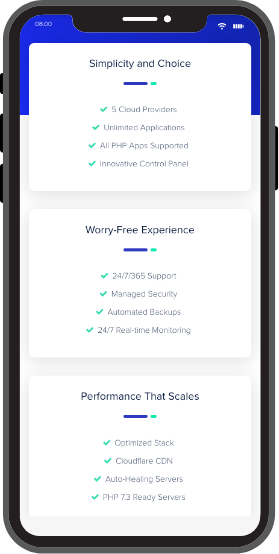 Blockchain
Blockchain technology has progressively expanded into the payments realm by removing incorruptibility and driving efficiency by allowing the inflow of liquid cash through smart contracts and real-time cross-border payments.
Mobility-Enabled Cardless ATM
Cardless withdrawal options help reduce the potential for fraud along with skimming, card cloning, and device tampering issues earlier faced by many companies.
Portfolio
Our Work
Some of our recently completed projects