Partner with us to Expedite your Deployment with our React Native App Development Services
Binmile is a leading React Native App Development Services Company with expertise in designing next-generation applications. We leverage the power of React Native that comes with a seamless blend of Facebook's robustness and JavaScript's simplicity to build cost-effective React Native mobile app solutions. We write readable cross-platform code scripts that work on Android, iOS, and the web, minimizing the cost and effort by up to 40% for companies that target multiple platforms simultaneously. Customers have been able to maximize ROI generation and cut the onboarding time cycle from months to days by leveraging our expertise in developing React Native apps.
As a leading React Native app development company, our value proposition is to make no compromises in terms of functionality, usability, service, or cost while providing analytical and actionable insights to transform the core environment of our clients and streamline workflows. With offices in India, the United States, and the United Kingdom, we have established a global presence with exceptional services that cater to our client's unique business requirements with integrity, honesty, transparency, and dependability.
90%
Saving on Development Cost
20%
Faster Time to Market
Benefits Of Reactive Native
To optimize every part of your application, our developers develop your application with various cutting-edge capabilities using React Native.
Cross-Platform
React Native allows for creating a single code base that can be utilized for both the Android and iOS platforms, significantly reducing development time and cost.
Swift Deployment
Mobile apps created using React Native can be swiftly launched and made Go Live in no time because most of the code can be reused along with a seamless modular structure.
Modular Structure
The true game-changer with React Native is its modular design, which allows for the seamless use of the exact modules across several APIs for quick results.
Real-Time Updates
React native eliminates the need for native builds. All iterations are updated in real-time with the help of JavaScript, which speeds up your development process.
Powerful Performance
React Native uses GPU (Graphics Processing Unit), which provides powerful performance, unlike other platforms that rely heavily on CPU (Central Processing Unit).
Easy Shareability
React native applications allow you to seamlessly share code between two platforms for a smoother transition.
React Native App Development Solutions
Binmile is a leading React Native app development company that understands the need for applications that work seamlessly across platforms. We offer a range of custom React Native development solutions delivered to the diverse requirements of our clients globally and build apps that provide native performance across devices or Operating Systems.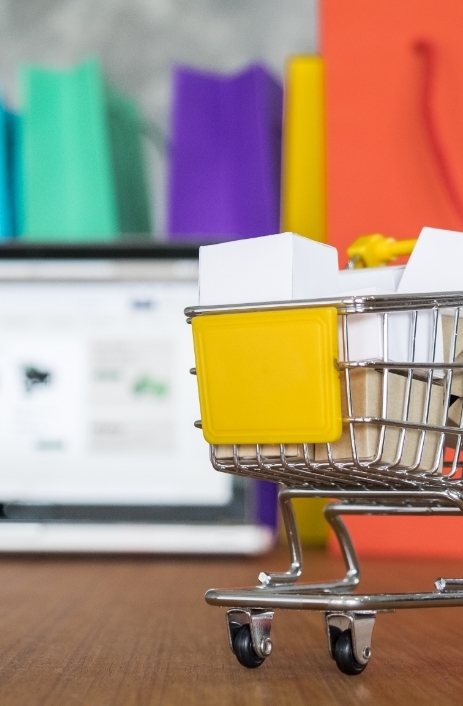 eCommerce Development
Develop eCommerce applications using React Native cross-platform frameworks for rapid project delivery and quickly build native apps within a React-based development environment.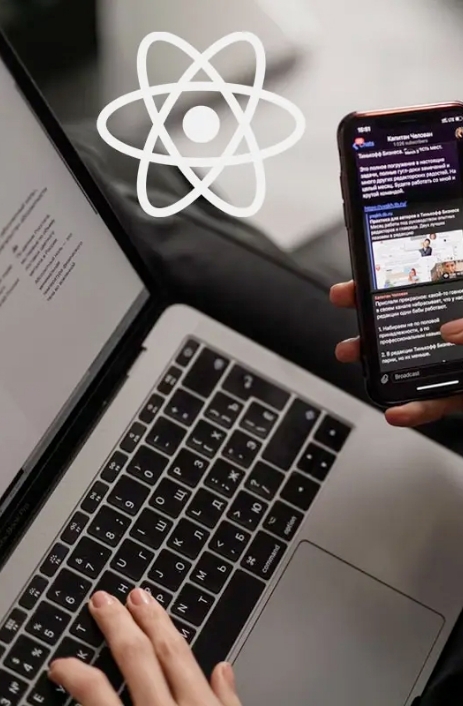 React Native App Service-Side APIs
We offer highly flexible and secure server-side APIs that include all the features of robust mobile apps, including the capacity to precisely analyze real-time data and incorporate adequate back-end support to create the ideal user experience.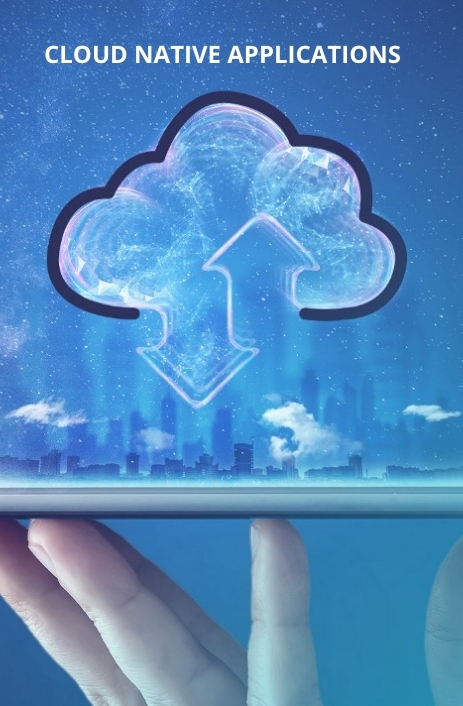 Cloud Native Applications
Develop dependable, robust, and scalable platforms using innovative cloud technologies to quickly and easily create commercial apps. Our specialists assist you in integrating your mission-critical applications with cloud capabilities.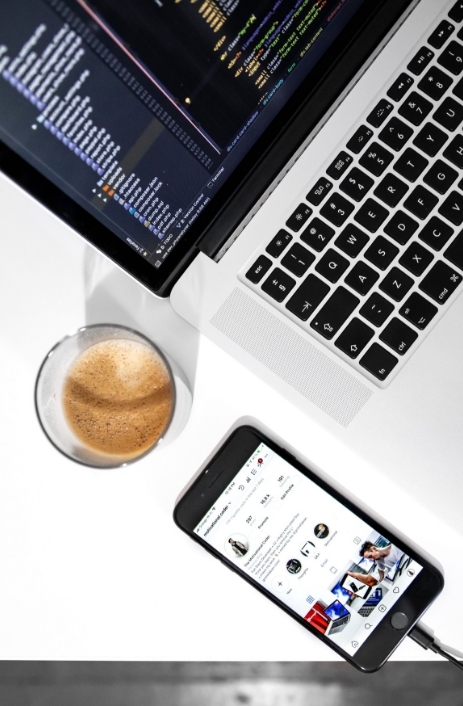 React Native Game Development
Our team of skilled React Native developers offers the best services for creating React Native mobile games for user-friendly smartphones, web browsers, and games with cross-platform compatibility.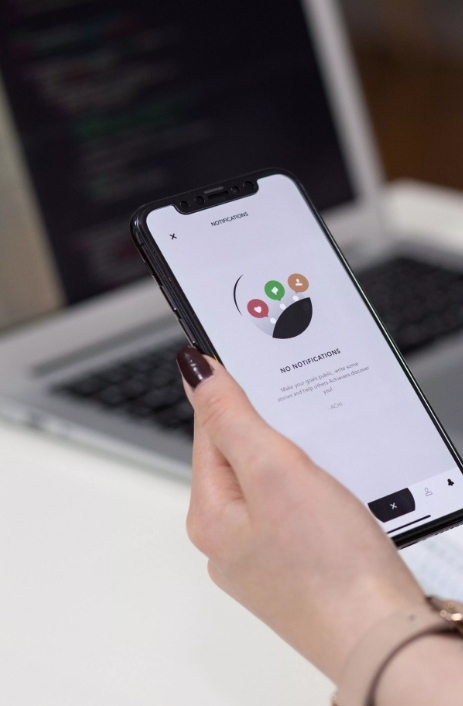 React Native Plugin Development
Our React Native developers create custom plugins from scratch that enables you to add unique features to your website or application. Our skilled React Native plugin developers can efficiently help integrate additional functionalities like payment gateway or APIs from outside services.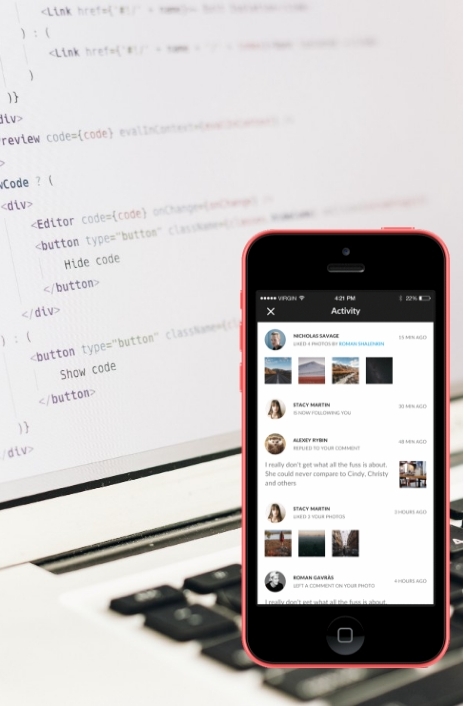 React Native Code Audit Services
Our developers provide code audit services for React Native solutions to improve your current codebase. We identify vulnerable spots in your code and improve its performance, efficiency, and stability.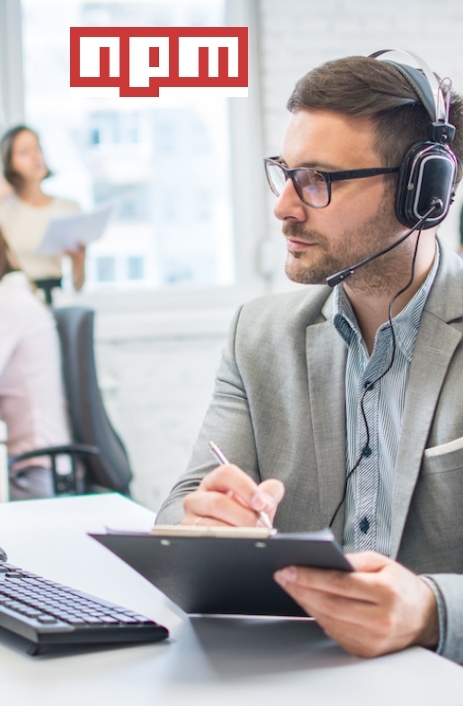 NPM Repository Support
We use Node Package Manager (NPM) to speed up the development of React Native apps and provide you the option to upload code patterns directly from NPM libraries.
Leverage our expertise to expedite natively rendered cross-platform application development via our React native development services.
React Native Application Development Services
Our end-to-end react native mobile app development process takes care of your full-cycle development needs. Our team works on everything from design and development to testing and development, ensuring that your product becomes a validation of high app performance in your sector.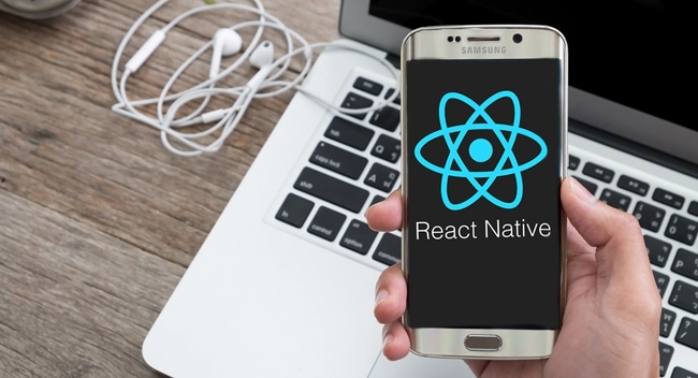 Full-Cycle React Native Development
We assist you with creating a high-performing app using cutting-edge technologies like AJAX, React JS, Redux, SQL, NPM, JSON, Android Studio, Xcode, and more with our end-to-end react native development services.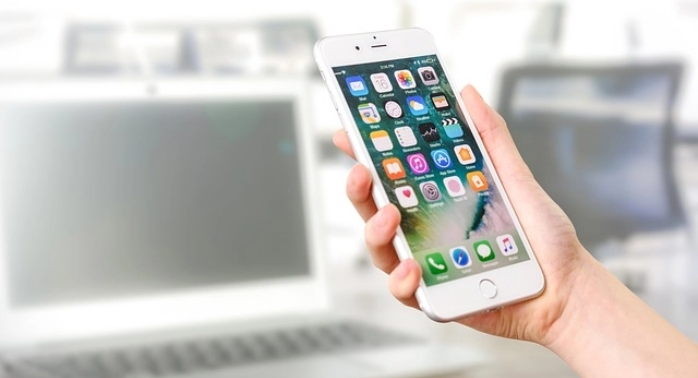 React Native iOS App Development
We create customized iOS apps using React Native that enables you to utilize JavaScript to access Apple's calendar APIs, include interactive maps that can easily be deployed on the Apple Store, and integrate well with all Apple devices.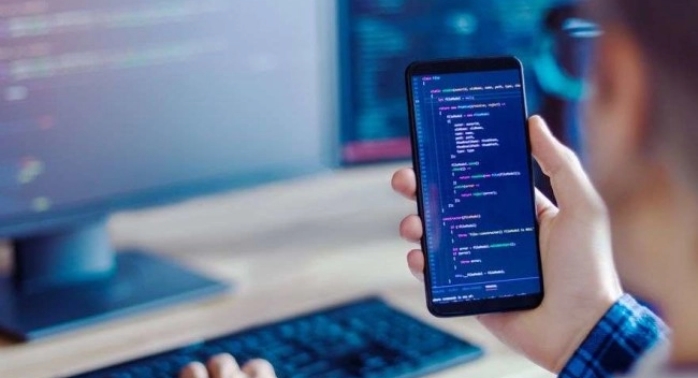 React Native Android App Development
We use React Native to build bespoke Android applications that are simple to edit, include aesthetically pleasing UI themes, are readily deployable to the Google Play Store, and work with all Android-powered devices.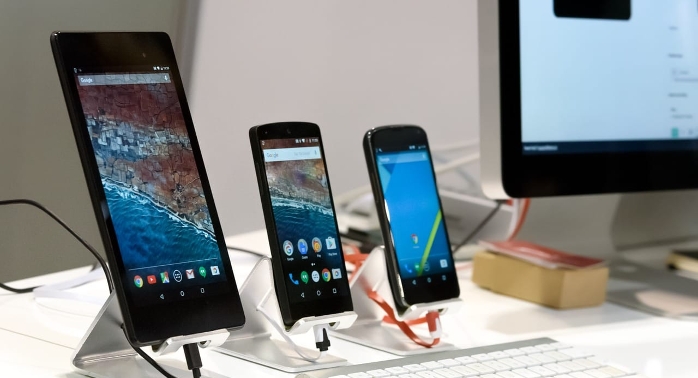 React Native Cross-Platform App Development
When building JavaScript, Java, C++ Python, or Objective-C code, our professionals use React Native to encapsulate existing native code, communicate with native APIs, and provide a single codebase that can be shared across platforms.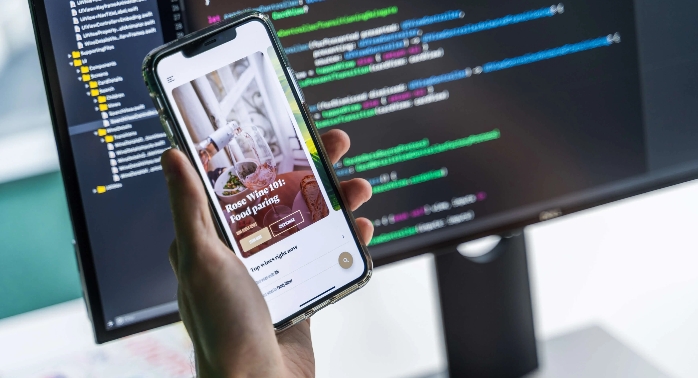 React Native Testing
Our dedicated QA experts can help you test your code base and avoid minor errors and edge cases, resulting in exceptional user experience and business growth.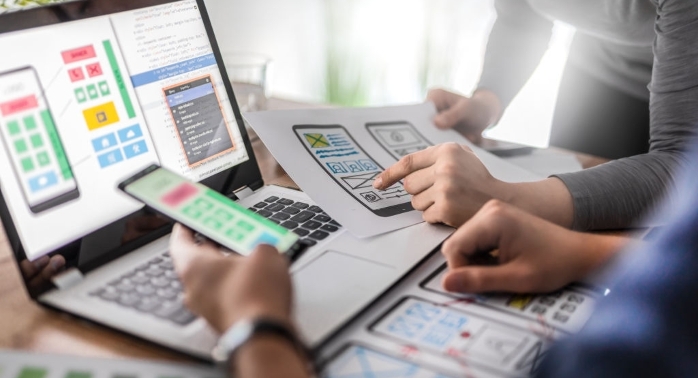 React Native UI/UX & Design
Our UI/UX specialists, designers, visualizers, and design strategists will help ensure that your consumers have an exceptional user experience.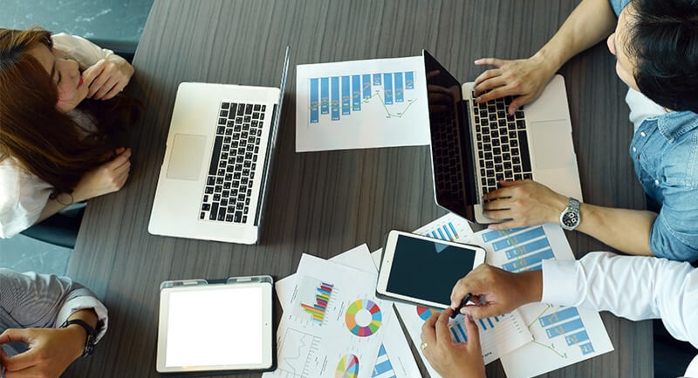 React Native App Ideation & Consulting
We offer consultancy on React Native platforms and assist you in choosing the proper framework, features, and functions for your upcoming mobile app project. Our wireframe and prototyping services help in reducing development time and establishing the right React Native strategy to best support your company's mission.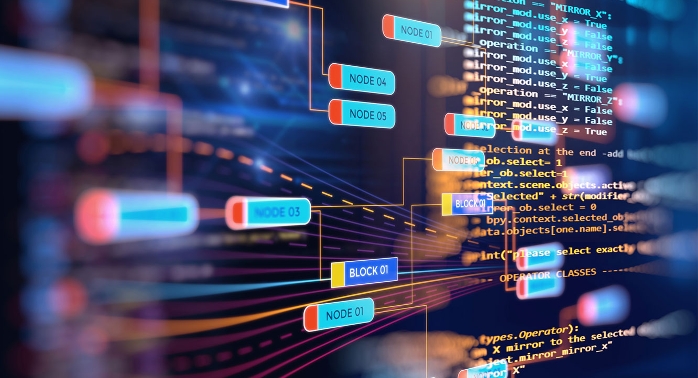 App Migration & Upgradation
Our team will assist you in transitioning to the React Native platform from a legacy platform and optimize the features for seamless operation. As we expand your app to different mobile platforms, web, and smart devices, our react native professionals ensure a flawless customer experience at all times.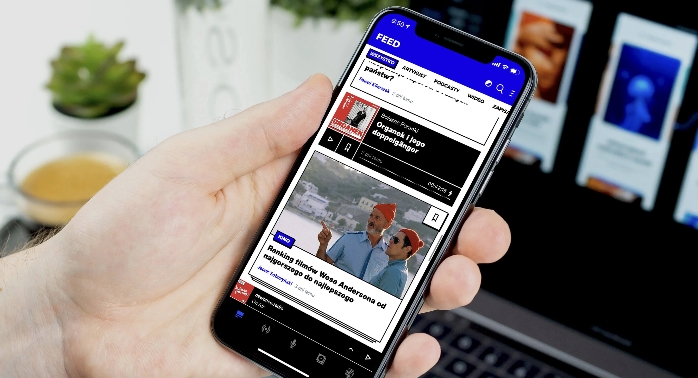 React Native Application Maintenance
We provide performance monitoring and React native app maintenance services around-the-clock to guarantee efficient results and a steady ROI. We upgrade your apps following the new operating system version and designs and provide comprehensive post-deployment support and maintenance assistance.
Why Choose Us?
We help enterprises to develop and design high-quality native interfaces to enhance the speed and quality of your product. Our experienced React Native app developers create enterprise-grade apps that help clients reach the zenith of development worldwide.
Unbeatable Experience
We have extensive experience providing next-generation mobile app development services for hundreds of clients worldwide in various verticals.
Client-Centric Approach
We guarantee a customer-centric approach and make sure our clients receive excellent service throughout their association.
Varied Engagement Models
Our clients get to choose their developers from various hiring models that can be confirmed based on what is most suitable for the project.
Increased Business Efficiency
In addition to giving you the best technologies to create your mobile applications, we also serve as your consultants helping you ensure your business strategies always follow your organization's goal.
ISO Standardized
As a firm certified to ISO 9001:2015 and ISO/IEC 27001:2013, we have clear quality values reflected in our software development processes.
Quality Assurance
Our QA team works with our clients to ensure bug-free application deployment and to provide them with the best user experience possible.