The E-Commerce industry has always been the early adopter of emerging web technologies, be it AI, IoT, and now Generative AI. It has revolutionized e-commerce and provided innovative solutions to enhance nearly every aspect of online businesses. Generative AI utilizes AI tools or ML to generate content, encompassing product descriptions, reviews, blog posts, and even entire websites. With Generative AI-powered tools, businesses can analyze customer data and behavior, and e-commerce to offer a more tailored shopping experience. This can include recommending products and services that cater to individual preferences or even interacting with them.
In a report by Gartner, it forecasted that 30% of outgoing marketing messages will be generated by generative AI in 2030. Additionally, generative AI will make the broader AI market, worth $207 billion, more attractive to investors globally. So if you are a software engineering company wondering how an AI solution for e-commerce gives them an edge in the competitive market, this blog is for you. In this blog, we will discuss the impact of Generative AI in the E-Commerce industry, and its benefits, and also talk about some of the challenges.
Ready? Let's dive in!
7 Ways Generative AI Elevating Your E-Commerce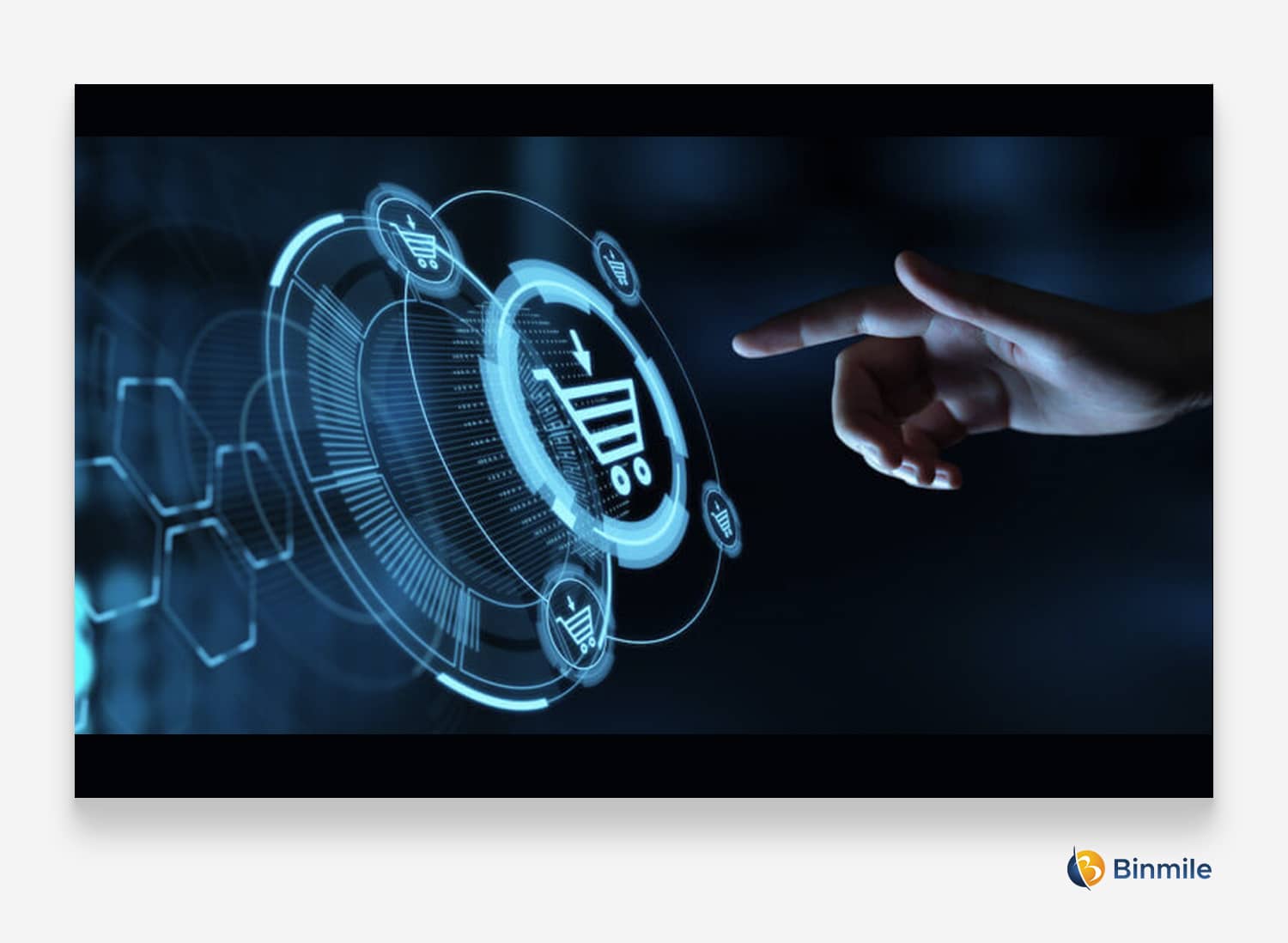 The E-Commerce industry is witnessing a new era of selling, marketing, and enhancing customer's buying experience, thanks to Generative AI in E-commerce. Let's discuss how it is making operations more efficient, improving customer satisfaction, and transforming marketing:
1. Product Design and Customization
A successful brand can effectively connect with its customers and offer customized services. Generative AI in E-Commerce enables businesses to design and customize their products according to customer preferences, feedback, and trends. It uses tools and models such as Midjourney, DALL-E to develop a product, image and content of an ad campaign personalized to your customer's choice for every marketing ad that he sees. For instance, a clothing brand using generative AI will create new styles, fits, types, and sizes of clothes that match a customer's taste and body shape.
2. Content Creation and Marketing
Marketing is all about content being persuasive, creative, and user-centric. With the help of Generative AI, E-Commerce businesses can create engaging and relevant content for their websites, social media platforms, and email campaigns. Generative AI models such as GPT, LLaMA, or even PaLm provide natural language processing and understanding capabilities that can produce relevant, engaging, and factually correct textual content. For instance, for their marketing campaign, a travel agency uses generative AI to create captivating descriptions of destinations and attractions that capture their customer's attention and emotions.
3. Personalization and Recommendation
Imagine your food delivery app recommends dishes or restaurants for you based on your location, dietary restrictions, and ratings. Sounds sci-fi right? It's possible with generative artificial intelligence. Having an efficient Generative AI strategy empowers businesses to analyze browsing patterns, purchase history, and other important demographic information of customers to create more customized recommendations. These targeted offers in real-time provide customers with tailored content that matches their interests and boosts their buying experience.
4. Customer Service and Support
Better, quicker, and relevant customer services not only enhance the brand's image but also help them in producing strong customer loyalty. This can be done by automating tasks such as answering queries, resolving issues, providing feedback, and offering suggestions. Gen AI-powered support and services are well equipped with processing information and gathering data to handle recurring customer queries simultaneously, freeing human support agents to focus on more strategic and complex issues. It's like a voice assistant recognizing a customer's voice, accent, and language, and providing personalized and contextual information.
5. Managing Inventory and Forecasting Demand
Generative AI in E-Commerce has played a role in not only enhancing operational efficiencies but also reducing costs and increasing productivity. Automating crucial tasks such as inventory management, the supply chain, and even enhancing fulfillment processes. Further, generative AI can predict demand patterns, analyze historical data, and even seasonality to optimize inventory management. Doing so gives businesses with ecommerce development services an insight into what products are out of stock and what are not, eliminating overstock and understock situations.
6. Bridging the Online and Offline Experience
Another significant benefit of using Generative AI in E-Commerce is to integrate ML and AI across all shopping channels i.e. both in stores, online, and behind the scenes. This helps stores track, manage, and fill up stock levels in real time so businesses can be better prepared to respond to unexpected events. When Generative Artificial Intelligence creates and delivers personalized order summaries to store managers at checkout, this opens the door for more opportunities for up-sell, cross-selling, and boosting the customers' experience.
7. Fraud Detection and Prevention
Fraud detection is a critical part of E-Commerce, and with the help of Generative AI businesses detect and prevent it. Utilizing AI's predictive capabilities, businesses can analyze data patterns, anomalies, and behaviors. Insights gained from these data points can help differentiate between legitimate payments from any suspicious or unusual ones without impacting legit purchases.
Generative AI in E-Commerce: Challenges, Real Life Applications & Future Trends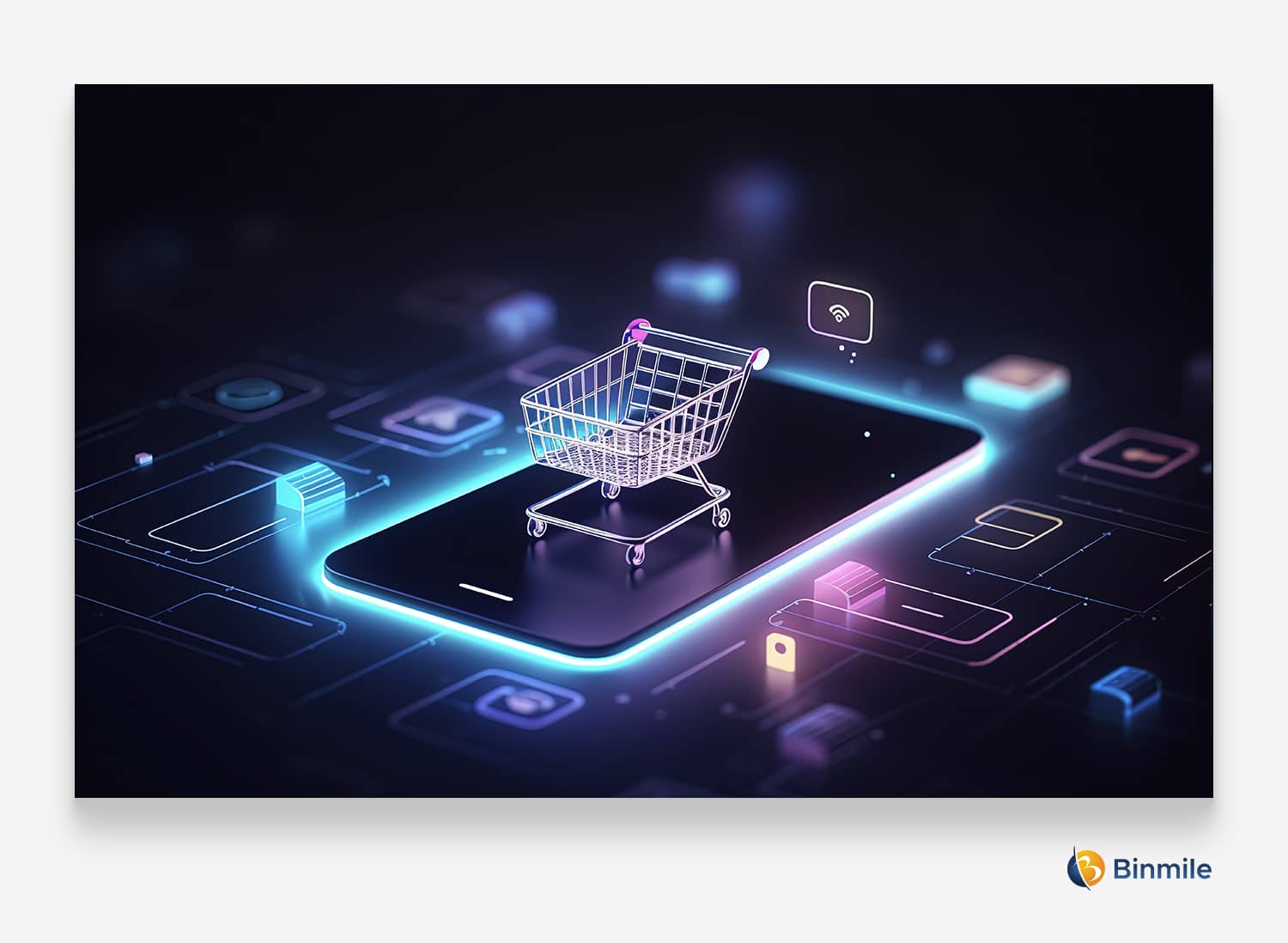 Generative AI in E-Commerce comes with many benefits and has been transforming the retail industry but it has its challenges and limitations. Let's understand them better to address and overcome:
Data quality and quantity: E-Commerce has to be careful about the way it collects, cleans, and labels such data as it's not only costly, and time-consuming but challenging as well. The data may not always reflect real-world scenarios and customer needs, leading to inaccurate or inappropriate outputs.
Evaluation and validation: The information, generative AI creates gas to be accurate and reliable. But it's not an easy task. As there is no clear or objective metric to measure the data's performance or quality. Thus, the output generated is at the risk of being not always consistent or reliable.
Ethical and legal issues: Generative AI in E-Commerce is a double-edged sword. If the technology is not being used carefully, it may cause privacy, security, ownership, accountability, transparency, and fairness issues. Moreover, creating misleading or fake content, images, or reviews, can also cause the company both reputational and financial damage.
Generative AI in eCommerce: Real Use Cases
Let's explore how different E-Commerce businesses have effectively implemented generative AI in E-Commerce to improve their operations and boost customer's buying experience:
Amazon uses Generative AI to help sellers write product descriptions
Shopify launched "Shopify Magic" to help sellers save time, sell more, and get products in front of even more shoppers.
Dabur Red Paste recently launched a special edition packaging using Generative AI technology for the festive season.
Etsy used Generative AI to unlock the future of B2B Commerce in Emerging Markets.
Wrapping Up
There's no doubt that as a technology, Generative AI in E-Commerce is a powerful tool for creating new and engaging content for e-commerce businesses. It not only helps the company improve its operational efficiency, and enhance customer's shopping experience but can also help it stay vigilant against fraudulent and malicious activities. In addition, the transformative power of Generative AI or AI, in general, brings to the E-Commerce industry is fast, far-reaching, and impactful. Therefore, it is technology like Generative Artificial intelligence or NLP that is empowering E-commerce companies to move forward and grow their businesses in a way that is lucrative, innovative, and sustainable.
However, Generative AI development hasn't been easy, or affordable as it not only demands hefty investment but also specific skill sets that few E-Commerce businesses possess. Thus, it's quite practical to collaborate with an AI development company. The professionals will help you develop an AI-powered E-Commerce platform and focus on what you do best: growing your business.