The growing number of smartphone users, the emergence of mobile usability, investment in mobile marketing, faster access to the Internet, the advent of 4G-5G, website traffic generation, and the mobile-first world are visible facts showing why mobile friendliness matters the most. The term 'Mobilegeddon' came into existence on April 21st, 2015, when Google released its newest mobile algorithm update. The prime object of this update was to focus on mobile-friendly websites that simply boost search results on handheld devices. After this update, all websites that were not mobile-friendly plummeted severely. Keeping the update's effects in mind, all website owners started to search for website development companies with expertise and competency in designing and building mobile-friendly websites. Read this content to understand why your website should be mobile-friendly and how to get a mobile-friendly website development service that promises a unique mobile experience.
Importance of Mobile-Friendly Web Solutions
According to mobile marketing statistics published by data research company Statista, the number of active smartphone subscriptions worldwide today is 6 billion. The number of smartphone subscriptions globally is likely to reach 10 billion in 2026. The global mobile retail commerce revenue was 1.36 billion U.S. dollars worldwide in 2017. This revenue is supposed to reach 3.56 billion U.S. dollars in 2021. Some other reports on mobile marketing state:
40 minutes is the average mobile session
50% of mobile searches are for local search results
52% of people reject a company having a bad mobile site
61% of consumers prefer to buy from mobile-optimized sites
76% of people use smartphones for online shopping
90% of people have already purchased goods on their smartphone
About 40% of online transactions are done on mobile devices
Mobile devices are responsible for more than 50% of Internet traffic
A responsible website means more accessibility. A website that looks polished on smaller screens brings in more traffic and response from Internet users. Mobile landing pages create a superb impression on the targeted audience. In addition, search engines like Google prefer mobile-friendly websites. Don't forget that online social media presence is also a big way to lure many online customers. It is a known fact that more than half of digital traffic online now comes from mobile apps and mobile devices. Apart from the above statistics, the following are reasons why business organizations can't make a big difference in the absence of a mobile-friendly website.
Augmented lead generation
Enhanced search visibility
Improved brand identity
Improved user experience
Streamlined experience across devices
Positive ranking signal
Improved mobile conversion rate
Faster download speed and page loading
More flexible and cost-effective than app development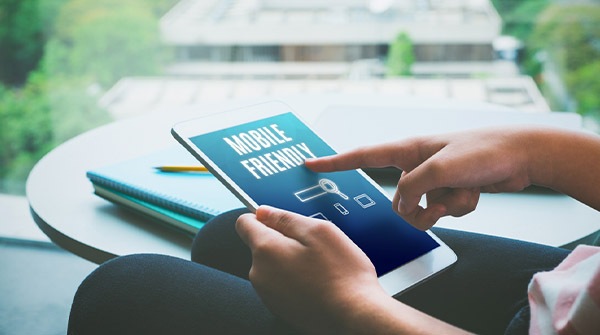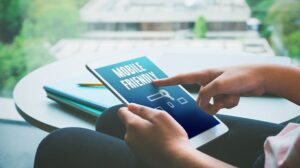 Mobile-Friendly Website for Your Business
You simply need a mobile-friendly website if you need mobile visitors. Google gives priority to mobile-friendly websites optimized as per changes in Google Algorithm. That is why a competent website development company should develop your website. From URL to navigation and user experience and page layout, you need to consider a long list of things for having a mobile-friendly website designed as per changing business needs. You can achieve a mobile-friendly website with responsive design, dynamic serving, and separate mobile apps. Here are a few unique steps that all business owners can follow to ensure their website works for both desktop users and mobile visitors.
Steps for Mobile-Friendly Website Development
Make a website responsive that works well on both desktop and mobile platforms. The web page should look arranged and optimized on the size of different device screens without limiting the information and content.
Make information specific and relevant that people can find easily. Consider FAQs, Google Analytics, and Mobile traffic for customer behavior.
Don't irritate online searchers with text-blocking ads and pop-ups. People don't have extra time to invest in content they are not interested in. Create a positive user experience and share ads and pop-ups at a location that doesn't tease searchers.
Make website speed a priority because all searchers can't wait for five seconds. Take a serious look at AMP (accelerated mobile pages), image compression, CSS, and web hosting plans to improve site and page loading speed.
Keep web design simple as complicated websites with confusing and cluttered content can't make any difference. Navigating the site on a small screen needs perfection. So, stick to minimalist designs that contribute to faster load times.
Make button sizes large enough so that users can easily click on the mobile screen. Smaller screens should not restrict users from surfing the content of a particular website. It is good to use large font sizes and make online searchers feel comfortable.
Using Flash throughout the website can slow down a page's load time. Note that Android and iOS devices don't support Flash. Stop using this technology and stick to a robust web design that doesn't depend on the Flash. It is also helpful to turn off autocorrect options for forms.
Mobile testing is vital to find out if your website is functioning correctly as per changing business needs. So, regularly perform mobile testing to catch minor and minor issues that mar the website's performance. Once you go with mobile testing, it will help you create a better mobile experience for your visitors. Also, update your website so that online searchers can ensure a mobile-friendly experience.
Summing Up
When it comes to having mobile-friendly website solutions, a mobile app technology expert can give you a competitive edge. Competent and professional mobile website and app development companies know how to build mobile apps for different users, industries, and platforms. By leveraging unique technological frameworks, such companies offer mobile app development services to overcome end users' expectations. They know the right way to make the most out of Cordova, React Native, Flutter, and Ionic and take app development to the next level regarding iOS and Android platforms.
Nowadays, everyone runs after game-changing data-driven technologies to get more from their websites and upgrade user experiences on mobile devices. Remember that professional mobile app solutions help business enterprises attain multi-channel growth. In the scenario of a fast-changing mobile ecosystem, it is vital to get mobile-friendly website development services.