Oil and gas automation or oilfield automation relates to different processes in the oil and gas industry. With the growing use of involving digital technologies, energy producers can better compete in global markets. Drilling, production operations, supply chain, process control, logistics, safety, and retail operations are major areas for oil and gas automation. Workflow automation brings drastic changes by transforming error-prone manual operations into a fully-digitized enterprise. The finding of research in the O&G industry depicts that digital transformation to produce $1.6 trillion in value for the O&G industry by 2025. Read the content to know about the outlook of automation benefits and areas of influence in the oil and gas industry.
Oil and Gas Industry Outlook
As per market research firm MarketsandMarkets, the industrial automation O&G market will go up to USD 18.7 billion by 2025 from USD 14.9 billion in 2020. This market is about to grow at a 4.7% compound annual growth rate (CAGR) from 2020 to 2025. The same report also expects the automation solutions market to increase by $ 1.73 billion during 2021-2025. Interestingly, this growth rate will be at a CAGR of 3% during 2021-2025.
This industrial automation O&G market growth is driven by emerging technologies like the industrial Internet of things (IIoT), artificial intelligence (AI), and robotic process automation (RPA). The IIoT uses sensors, software, and technologies to connect with and exchange data over the Internet with other systems and devices. It is supposed to add value in reservoir exploration, industrial automation, and optimum.
Automated operations or process automation benefits to oil and gas producers to assimilate information and offer safety solutions concerning the dynamic global demand. The oil and gas industry is leveraging digital technology to address upcoming challenges in 2021 and later. Workflow automation helps companies keep the costs down and perform routine tasks with speed and accuracy.
Areas of Influence for Automation in Oil and Gas Industry
Workflow automation is not just about deploying digital tools. It is about the constant discovery, learning, and evolution of oil exploring organizations regarding fulfilling their business goals.
When it comes to upstreaming oil and gas operations, manual processes consume time and result in miscommunication. Hence, automated workflows are vital to streamline maximum processes and abolish time challenges. Find here a few areas where automation can do wonders.
Drilling
Drilling operations are a significant area for automation in the energy industry. This area involves an expensive process and safety risks. The automation of manual drilling processes, such as pipe handling and pressure drilling, may reduce safety risks and faster drilling processes.
Pipeline Monitoring
A large number of oil exploring companies face the issue of stolen pipelines. Such criminal activities compel companies to go for a monitoring system. This monitoring is possible only with automation. Here, automated underwater and un-manned vehicles can detect attacks and susceptibilities easily.
Inspection Process
In oil exploration and gas mining fields, there are certain areas where human access is not easy. Here, un-manned drones or submersible can resolve the issue. These devices can contribute to monitoring and inspection processes. These devices are easy to control from a remote location and render live data with accuracy.
Weather Monitoring
Automated weather sensors are the newer technologies that energy companies use to detect changes in atmospheric levels and seismic activities. Such sensors preview major natural weather conditions and events. With advanced data, oil and gas companies can adopt real-time safety measures to avoid risks.
Pressure Measurement and Oil Flow
Pressure and flow tasks can be automated and bring in better results. Here, smart sensors can monitor oil pressure, flow, and level with automated software devices. These sensors can be controlled from remote locations without using the on-site crew. Here, rig crews can easily monitor and adjust settings.
Business Benefits of Automation in Oil and Gas Industry
A well-defined workflow automation strategy is the key to long-term success in the oil and gas industry. Automaton of processes helps in back-end simplification, compliance burden reduction, data management with AI, documentation, end-to-end optimization, and solutions to counter challenges. Process automation in this industry confirms producers numerous business benefits, like:
Adjust operations in real-time
Foster interdepartmental collaboration
Generate accurate production forecasts
Improve worker safety
Improved efficiency and output
Make faster decisions with updated data
Minimize unplanned downtime of heavy equipment
Mitigate ebbs and flows of oil availability
Monitor fluctuations in pricing
Plan and zone complex well sites more quickly
Predict problems and issues in advance
Reduced costs with connected enterprise
Standardize field operations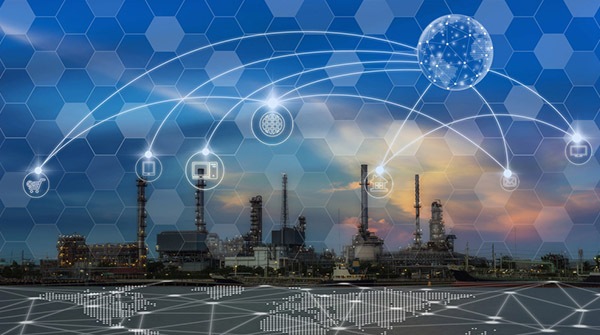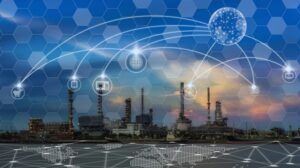 Next in the O&G Industry
When it comes to looking at the road ahead for automation in the O&G industry, AI and robotics are supposed to drive the industry in the next decade. The following are some of the trends that are supposed to dominate the industry in the coming time:
Agility in processes to test performance
Global data standards and policies for security
Healthy ecosystem creation for innovation
Tier system-based clear regulatory frameworks
Use of sensors to streamline seamless operations
Summing Up
The success of workflow automation in the oil and gas industry largely depends on newer technologies like AI, IIoT, and RPA. The newer technologies make things easy for energy companies by performing autonomous and remote operations. Automation is vital for making real-time data-driven decisions. In addition, it successfully connects end-to-end processes. Energy, oil, and gas companies can make the most out of the automation technology by hiring a digital transformation company having expertise in automating people, processes, and data.