In the logistics industry, traditional on-road delivery is gradually being replaced by drone delivery systems. But can these unmanned aerial vehicles be trusted with the timely and safe delivery of your valuables? Before we delve deep into the discussion, let us start from the basics.
What is a drone?
Drones or Unmanned Aerial Vehicles are aircraft that can carry out a huge range of tasks, from shooting videos to dropping packages at your doorstep. They are an amalgamation of hardware and software that have found their way into logistics due to their versatility and efficiency. Drones are available in different sizes and can carry payloads of different sizes based on their capacity and build.
A drone can either be remotely piloted or fully automated. The movement of fully automated drones is controlled through sensors, light detection, and ranging technologies. This article discusses in detail how the drone delivery system works and the software's role in enabling easy operations and management.
The Beginning of Drone Usage in Logistics
In 2013, Amazon first started its pilot experiment- Amazon Prime Air, which would enable the speedy delivery of packages using UAVs. Companies soon started realizing the worth of remote delivery systems through UAVs. Other major brands like DHL, Walmart, and UPS have also adopted this technology to drop off packages.
During the outbreak of COVID-19, when the whole world was trying to combat the terror, technology too contributed its share by repurposing products. Drones were being used to deliver packages, drugs, and other essentials in little or no time while maintaining social distancing protocols.
Gradually, drones found their way into the mainstream delivery process.
Why are Companies using Drone Delivery Services?
There are numerous reasons why companies are adopting the use of drones or UAVs for contactless package delivery. Some of the benefits of the drone delivery system are listed below:
Drones have eliminated the hassle of delivery executives having to scurry through congested roads. As a result, it helps to eliminate human labor and saves time by enabling super-quick delivery of packages to the customers.
By cutting down on the time and effort for manual delivery, brands can focus on other aspects that can improve the customer experience.
Since drones function through GPS-based location programs, finding the exact location of delivery is seldom a problem. Therefore, the accuracy is noteworthy!
Drones are also an environment-friendly option. Unlike the conventional manual delivery system, drone delivery does not lead to carbon emissions.
When a product is delivered using the traditional means of delivery, from when it is dispatched from the warehouse until it reaches the customer, it is always prone to damage. Interestingly, the drone delivery system reduces the risk of the product suffering any damage.
However, a company does not operate only one drone at a time. In order to maintain the cohesion between the drones and coordinate their functioning simultaneously, companies require a "fleet management system" that can provide control over the drones. Let us now discuss the role of software in enabling the smooth operation of the fleet of UAVs offering drone delivery service.
Also Read: A Guide to Logistics Management Systems
Why do you need Software to Manage your UAV Delivery?
To manage a drone remotely, ask it to drop a payload to a given destination and fetch data regarding its current whereabouts, software is needed. All the tasks that are linked to the drone delivery business can easily be monitored and controlled with the help of software.
A UAV might also come across some unprecedented situations in the course of package delivery. The software can also help the drone with decisions related to the flight path or intimate regarding any impending object that should be avoided. Listed below are some reasons why drone delivery companies need software to manage delivery services.
Defining the Routes for the Drones
With the help of software, you can define the route of your drone. Based on the task you wish your drone to perform, you can set commands for your drone to take a given route. You can also pre-determine the speed at which you wish your drone to move.
Tracking the UAVs using GPS
An accurate GPS tracking system can provide you with real-time updates about the position of your UAVs. Tracking an object in motion is not easy; make sure that the accuracy of the GPS is top-notch.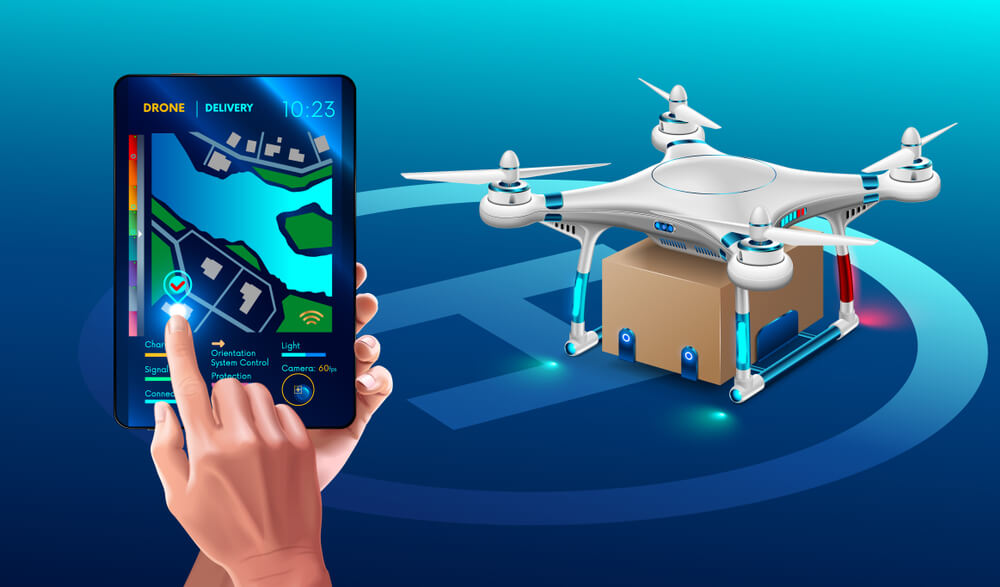 Staying Ready for Unprecedented Situations
Whether a drone is flying in a rural area or a congested metropolitan, it is essential to confirm the safety of the people around. Emergencies like a failure in the system or poor weather conditions can arise at any moment. Being backed by strong software support can help redefine the delivery route or even land in the nearest safe place!
Picking Up or Dropping Off a Drone Delivery Package
This activity, too, is managed with the help of software. Drones are equipped with grippers that hold the packages firmly. Commands for releasing or picking up a package can be sent in through the software.
Determining the Finished Action
Once a drone has reached its destination, it has three options: land, hover over the destination, or return home. One can use software to set commands for the drone about what it should do after delivering the payload.
Limiting the Flight Zones
With the help of geofencing technologies, the software can send commands to drones so that they do not enter air spaces that might be restricted.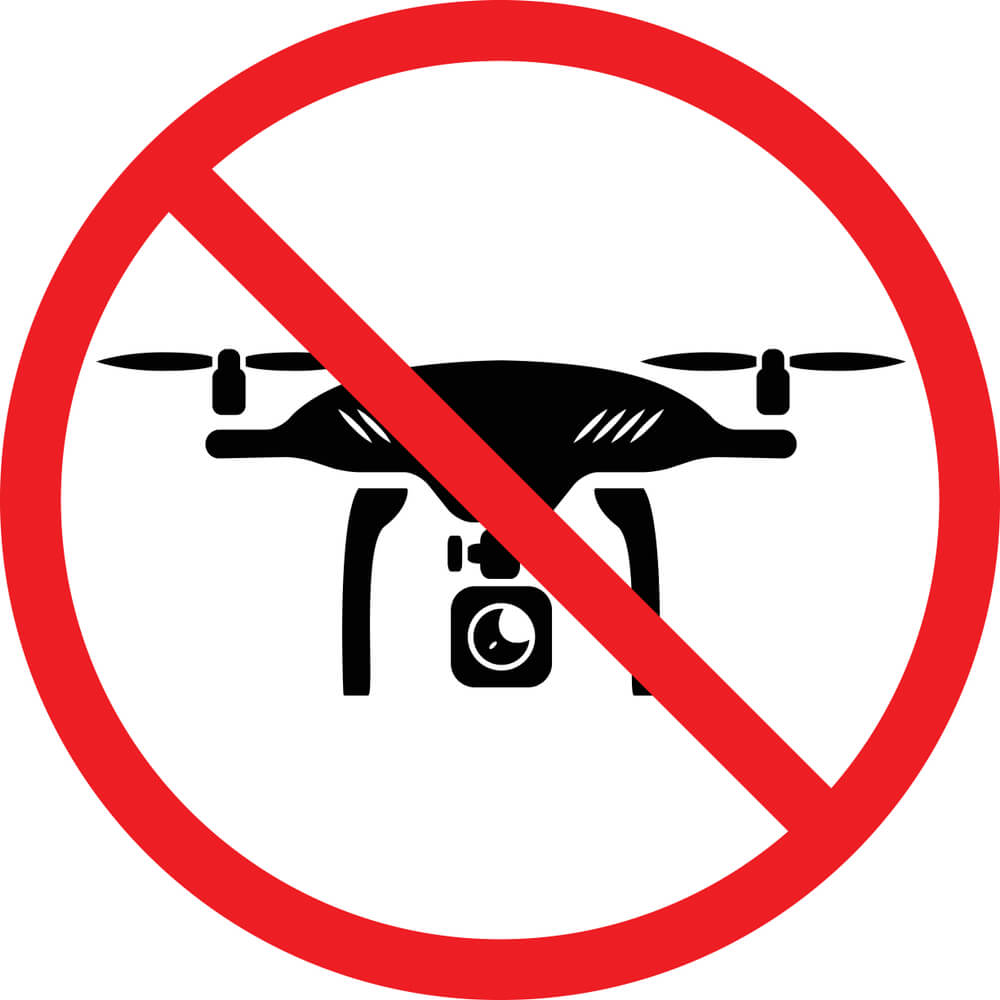 When we speak of software that can regulate drone delivery operations, FlytNow deserves a notable mention. It is a cloud-based application that can facilitate seamless drone delivery by providing control over multiple drones at a time.
The Future of Drone Delivery
Despite all the benefits of drone delivery, there are some challenges. Drones are exposed to the risk of being hacked. To mitigate this problem of packages being intercepted, IBM developed a technology that incorporated IoT sensors and blockchain.
A sensor would be affixed to the package and commanded such that it could record a certain height. Any fluctuations in the height while the package is in transit would immediately be intimated to the blockchain.
Drones might also fall victim to battery or infrastructure errors. Thanks to the predictive maintenance of IoT that can help to analyze any problem with a drone and nip the problem in the bud!
Studies have shown that the amount of the global drone delivery market size is expected to increase by 2 billion U.S. dollars from 2022 to 2026. However, whether drone delivery will become successful in the times to come is not just dependent on the feasibility of carrying out the functions or how efficiently the application development services are put to use. The acceptance of this technology also depends on the attitude of customers and their geographical area of residence.
Conclusion
Although there are some disadvantages associated with drone delivery, the advantages definitely outweigh them. Therefore, this technology is likely to gain vast popularity in the times to come. Once this concept takes off, it will find its way into almost all the spheres and will efficiently complete last-mile deliveries
Owing to the advantages that drone delivery systems provide, forward-thinking brands will adopt this technology and evolve their own strategies to meet the market requirements.