WPF App Development Company
Binmile Technologies is the top Microsoft Windows Presentation Foundation (WPF) app development company that helps you create browser-based business solutions with intuitive graphic user interfaces (GUI). We offer innovative and feature-rich Windows software development solutions for the desktop and app store.
Why Microsoft WPF?
These are the reasons why you should choose this platform:
Clear separation between the UI and logic
UI customization & graphics
Data binding capabilities
Straightforward implementation for the MVVM pattern
Third-party WPF controls
Improved WPF visual designer
Ability to run in the browser
Dynamic styles and themes
Animation and screen resolution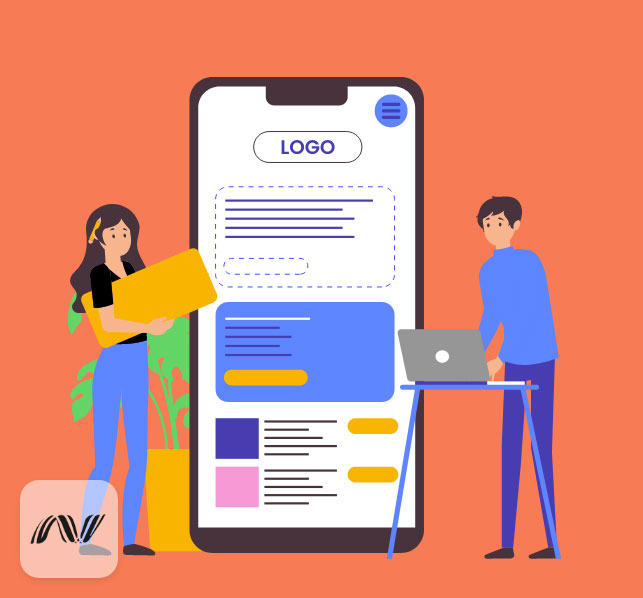 Our WPF App Development Services
Windows Presentation Foundation (WPF), formerly called Avalon, simplifies and eases the process of multifunction application development. The consistent model WPF is suitable for developing applications with an enhanced user interface. We help you get the best of WPF with the following service options.
Custom WPF Application Development
Seamless custom design implementation for business apps to deliver bespoke UI leveraging the WPF framework of MVVP
WPF Components Development
Developing custom-built components of WPF applications for better UI engagement and optimum quality performance
WPF Enterprise App Development
Lightweight and fast WPF infrastructure for enterprise applications that are clean, engaging, and feature-rich
WPF Performance Optimization
Matching genuine expectations users with WPF apps built with a faster WPF performance optimization service
WPF UI/UX Development
WPF framework usage for boosted UI/UX to modify every component of UI with editing existing XAML
WPF Graphics Development
Rendering organized window layout to build applications with stunning graphics as per changing business models
Why Binmile for WPF development?
Proficiency in Windows Presentation Foundation
Robust, customized, dynamic, and attractive WPF solutions
Stringent and uncompromised quality checks
Expertise in debugging errors
State-of-the-art technology
Flexible engagement models
Predictable deliverables using solid and agile practices
24/7 support and guidance for WPF solutions
Success Stories
We work with companies worldwide, creating bespoke solutions for bespoke challenges
Binmile helped us achieve our objective in a very short timeframe. They were responsive, thorough and professional which lead to our client being satisfied. The team at Binmile is very reliable.
IT Managed Services, USA
Binmile Technologies not only understand technology but business process as well. The team had researched on our industry needs and standards making the whole process very smooth for us.
Oil and Gas, Thailand
The team at Binmile is highly proactive and have always delivered more than asked for and expected. We have used their services firsthand and are highly satisfied with them.
Retail, UK
"Binmile's knowledgeable staff and commitment to clear communication give us a strategic advantage for ERP implementation and customizations. We have completed several Microsoft Dynamics customizations with the team and will continue to do so well into the future."
IT Support Services, USA
"I have worked with Binmile over the last few years, and I have found them to be strong in project management skills and their ability to focus on primary objectives and obtaining the optimum performance. I would not hesitate to recommend Binmile to any prospective clients."
IT Developer, UK
Hire WPF Developers
We provide WPF consulting based on your personalized business requirements, wherever and whenever you want it.