A perfect combination of finance and technology, Fintech emerges as a new technology that builds, automates, and improves the use and delivery of financial processes and services. FinTech can take the form of software, business, or service. It lets companies, business owners, and consumers better manage their finances via computers and handheld devices. Fintech products connect consumer finance with technology. Financial technology encompasses consumer apps and tools that let consumers manage, track, access, and facilitate finances. Read the content to know about FinTech apps, app types, statistics, and development practices regarding the excellent use of technology in the finance industry.
FinTech: Statistical Scenario and App Benefits
FinTech technology has taken the finance industry in its grip and open ways to get the most out of the finance industry in all corners of the world. Indian Fintech market is valued at $31 billion now. It is expected to grow to $84 billion in 2025, at a compound annual growth rate (CAGR) of 22%. A report published in PRNewswire.com shows that the global FinTech market was valued at $127.66 billion in 2018. The same market is likely to reach $309.98 billion at a CAGR of 24.8% in 2022.
According to a survey by Statista, the value of the investment in the FinTech sector worldwide in 2019 was approximately 33.9 billion U.S. dollars. The same report also indicates that 66.7% of bank executives agree that FinTech will influence wallets and mobile payments at the global level. The number of fintech startups is rising everywhere: 8,775 in the United States, 4,765 in the Asia Pacific region, and 7,385 in Europe, the Middle East, and Africa. This data is enough to say that FinTech is here to stay and affect the finance industry.
Fintech lets you do lots of financial activities like bypassing a bank branch to apply for credit, submitting checks with smartphones, managing money transfers, managing investments, and raising money for business startups.
Lower costs than traditional ways of finance management
Personalization of app to trace and address customers' needs
Greater convenience and efficiency of online transactions
Faster rate to approval for fintech apps
Security with safest mobile technologies
Types of Finance Apps
The scenario of the finance industry has changed at an unprecedented rate after the advent of fintech technology. The newer technology is altering an assortment of financial services with a bang. FinTech has direct effects on financial product offerings and business models. Find here a concise list of FinTech apps for managing finance. It covers:
Payments and mobile payment
Personal wealth management
Consumer banking and blockchain
Regulatory apps (RegTech)
Insurance apps (Insuretech)
Lending and trading
Cryptocurrency and digital cash
Unbanked and under-banked
Bank as a service (BaaS)
Digital-only or Neo-banks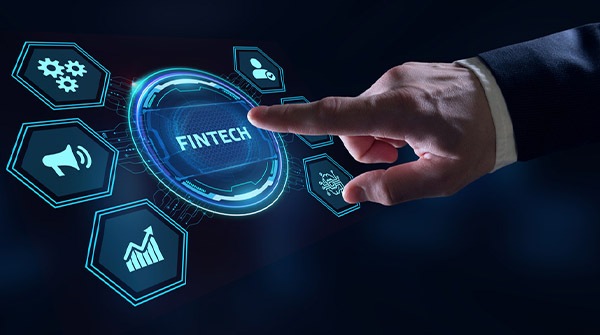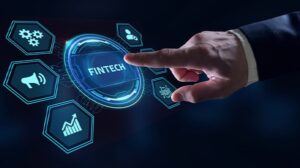 Technologies That Contribute to FinTech
Look at the most common technologies that software development companies use to make FinTech (finance technology) app products for finance companies. These include:
Machine Learning (ML) and Artificial Intelligence (AI) technology
Both AI and ML are among the most used technologies in FinTech. These technologies play a broader role in the development of the finance industry. The best example of FinTech apps built using AI and ML include fraud detection, credit scoring, wealth management, and regulatory compliance.
Data analytics and big data technology
Customer and market data extracted through large datasets, investment behavior, consumer preferences, and spending habits are valuable to FinTech companies. This data is used to develop predictive analytics that foretells a mathematical algorithm and the likely behavior of consumers. Big data technology also helps in making fraud detection algorithms and marketing strategies.
Robotic Process Automation (RPA) technology
Financial institutions prefer the RPA as a way to assign manual and repetitive tasks to robotics for streamlining workflows. It clearly avoids human intervention. The RPA apps in finance include communication and marketing, regulatory compliance management, data collection, and transaction management.
Blockchain technology
The finance industry is adopting blockchain technology at a big scale for storing sensitive data and transaction records securely. All this data storage process is done via data encryption. The best utility of this technology is to save data from cyber-attacks. Indeed! People call blockchain the spine of the cryptocurrency (bitcoin).
FinTech Development Practices
When it comes to accepting FinTech transformation and bringing the best out of the financial technology, the finance industry looks at FinTech app development companies. From mobile technology to frameworks, coding to testing, and launching an app to the SDLC process, there are lots of things that app developers consider when it comes to fintech development practices. The app development should be customized and focused on long-term success. The following are a few fintech development practices that app development agencies use to make a perfect fintech app product for the people related to the finance industry.
Investment in smooth user experience and interface
User testing and feedback sessions targeting the right audience
Industry-grade encryption and security protocols for data security
Follow strict rules on consumer data privacy
Undoubtedly, FinTech apps attract cutting-edge solutions to offer new products and change traditional banking services. A customized app with unique features delivers loads of benefits to consumers and finance companies simultaneously.