Designing and building a software product is not the end of a software development journey. It's the strategy with a comprehensive plan for making this journey a success; from the initial phase of ideation to launch, and growth.
However, brainstorming a result-oriented strategy is not an overnight achievement. It requires incorporating numerous, and different types of technical and data-based expertise. It warrants the deployment of the right marketing techniques to stay competitive in today's increasingly saturated market.
This is the exact case of FinTech, a marketing landscape riddled with regulatory complexities, and insane competition, as well as where taking stock of every data point holds its sheer magnitude.
What is FinTech Marketing?
FinTech marketing is an industry-specific marketing fundamental about how and where your customer wants to be marketed. As a tactic of combining technology with finance, FinTech hinges on some core attributes, like trust, credibility, and reliability, along with the collective positioning of transparency as an industry norm.
It involves multi-threaded marketing strategies with innovative technologies to improve and finally automate the supply and use of financial services to the target customer base. As a result, it helps companies achieve the goal of getting closer to customers and interacting with them more effectively.
What Are the Objectives of FinTech Marketing? 
Increasing traffic inflow to the app or a website
Building customer loyalty and a powerful community
Expanding your current line of financial service offerings
Making your customer acquisition process more robust, to improve sales volume and grow revenue streams
Providing opportunities to create user-generated content intended to step up your marketing communication game.
How Do FinTech Marketing Strategies Differ from those of Traditional Ones? 
More often than not, traditional financial companies target the segment of the population that still doesn't have an Internet connection. On the other hand, the FinTech marketing strategies focus on both Millennials and Centennials, both generations coming from a highly technological environment and who make the most of the advantages provided by the Internet in different areas, mostly in financial services.
Traditional marketing strategies mostly rely on traditional channels like TV, radio, and graphic guidelines in magazines and on public roads. On the other hand, FinTech marketing strategies understand where the novelty lies. Therefore, they capitalize on Big Data to articulate the exact profiles of customers and get their ideas communicated through social networks (Facebook, Instagram, etc.) to find the users most likely to buy their financial offerings.
One of the other things that noticeably distinguish FinTech marketing from its traditional counterpart is that it maintains in-person interaction with the target audience by showing a more jovial and relaxed tone compared to the sobriety maintained by traditional FinTech companies, to reach the customers.
The Global Market Analysis of the FinTech Industry
The global revenue growth of FinTech is projected to be more than €188 billion in 2024. In 2018, it was nearly €92 billion. (Source: Deloitte).
The FinTech market in Asia-Pacific (APAC) region is expected to grow faster.
Digital payments account for 80% of revenue churn for the global FinTech market.
The FinTech market size worldwide is expected to grow at a CAGR of 23.58% from 2021 to 2025. The same was valued at USD 5504.13 Billion in 2019.
Top 5 Marketing Strategies For A Successful FinTech Product Growth
Strategy # 01 – Utilize Gamification Tactic
One of the best FinTech marketing strategies in today's connected business world is integrating game mechanics into your FinTech applications to improve user experience. To get to the bottom of what accentuates the viability of gamification for the FinTech industry, understand that its market size is expected to reach $30.7 billion by 2025 from its earlier standing of $9.1 billion in 2020.
Moreover, if you successfully gamify your FinTech app, it would result in benefits, such as –
Improved user experience
Better retention, and customer loyalty
Increases brand equity and engagement on your app
Makes your app stand out
When applying gameplay principles and game design elements in FinTech marketing, consider these popular ways –
Organize contests and distribute prizes
Give reward points for referrals and on completed purchases or transactions
Enliven boring content with visual games, quizzes, and puzzles
Some Notable Examples Of FinTech App Gamification
1. Fortune City – A simulation game to build and manage a virtual town by recording your expense or income like a budgeting app. Its powerful analytics dashboard helps users go through their expenses shown in colorful charts and graphs.
2. eToro – A platform for trading and investment, it allows users to trade everything from stocks to cryptocurrencies. Its highly effective gamification strategy makes the most of social behavioral patterns and competitiveness among peers.
3. Monobank – A Ukrainian virtual bank with a lovely cat as its mascot, it allows users to achieve badges by performing tasks, such as spending on certain categories, doing transactions in other countries, or splitting bills with a friend. It serves banking users with generous cashback and easy installment schemes.
4. Cake – A Belgian FinTech app, it employs a gamification approach through targeted cashback campaigns. Just the way it gamifies the whole ecosystem means a win-win situation for both the users and the businesses connected with it.
In a nutshell, gamify your FinTech app experience by engaging customers through attractive reward points, to finally build a large, loyal customer base.
Strategy #02 – Build an Unforgettable Mobile User Experience
With an expected global growth of around seven hundred million smartphone users by 2027, it's a no-brainer to assume that the ideal FinTech marketing platform should focus on leveraging the power of smartphones by creating unique user experiences.
To make it sound more convincing to you, remember that the total number of smartphone users worldwide constitutes nearly 48.33% of the global population. That means the mobile marketing segment is too promising to be ignored.
The main challenge, however, is to drive people's attention because of the oversaturation of content and ads we witness every day.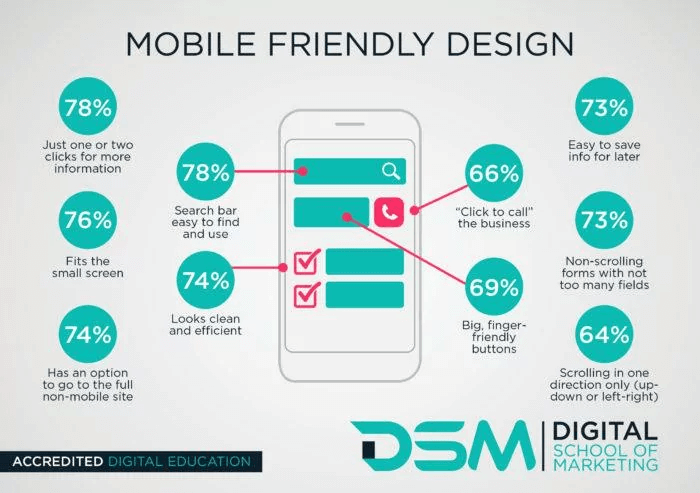 Moreover, in a study by Microsoft Corp., the average attention span of people is at eight seconds, which is shorter than the attention span of a goldfish (i.e., nine seconds).
Therefore, as a marketer promoting your FinTech app, remember that you have just eight seconds to draw the attention of target users with your marketing messages.
The catch is – your marketing message will likely be ignored if the users don't consume or engage with it on their phones. To avoid encountering a such situation, create a frictionless mobile user experience across all your marketing campaigns, starting from building a responsive website and ads.
A responsive mobile design means your content is accessible and viewable on the mobile phones of users. Also, focus on easy navigation and optimized page load times for a more seamless mobile user experience.
Benefits –
It will enhance the user experience for your FinTech app
Mobile responsiveness is also a confirmed Google ranking factor, meaning your website will have a top position in Google search results.
You can reach out to more smartphone-savvy customers
It will build a loyal customer base
Key Things To Remember When Creating Mobile Experience
Make your ads and website responsive
Optimize load times
Create concise copy conveying vital information
Make clever use of effective visuals with a perfect blend of emotion and meaning
Ensure your marketing message is communicated efficiently to users
Make your marketing messages easy for users to consume and engage with
Strategy #03 – Create Solid, Enriched, and Valuable Content
In digital marketing terminology, we have been hearing this adage – content is king. And this goes without saying, considering how valuable and actionable content drives an improved experiential marketing advantage for brands.
Choose different content types for your FinTech app promotion, such as landing pages, blogs, lead magnets, case studies, and visual content to ensure that you hit the right chord and get your marketing message communicated across the users on different social media platforms.
The reason why solid and actionable content is essential for your FinTech app marketing purpose is to make a boring and complex financial concept into something catchy, and relatable to users.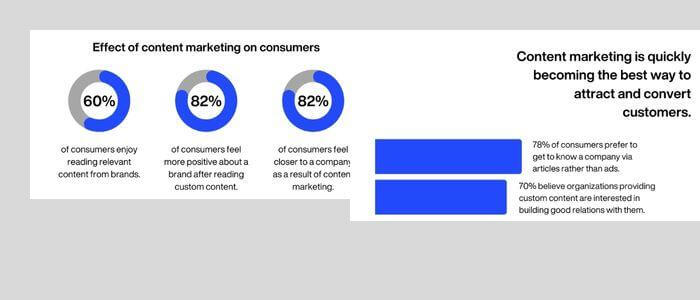 An excellent example of this recommendation is the Canadian FinTech firm, Wealthsimple. Its online publication house called Wealthsimple Magazine lucidly explains complex financial concepts, like cryptocurrencies, taxes, managed investing, etc. to regular folks.
One of the most striking features of the magazine is its dedicated column called Money Diaries in which celebrities and personalities share their experiential financial stories.
The point is, valuable content can most definitely help you succeed in your FinTech marketing strategy if you adopt the right content marketing strategies, including videos, webinars, eBooks, and podcasts.
PRO TIPS – Create relevant content that engages, educates, and informs your target customers. Analyze the performance of your blog posts, video content, and social media campaigns to gauge which efforts drive the best results.
Strategy # 04 – Have A Community-Led Marketing Approach
A community-led marketing approach is one of the most powerful growth strategies for promoting your FinTech product.
The extent of effort and time it takes to cultivate a powerful community that readily engages with your business is not an overnight achievement. However, it can be considered a tremendous growth catalyst for your FinTech product to get into the limelight.
Use social media platforms to share your expertise or solutions in question-and-answer sessions, and solve problem areas of customers regarding issues, say, for instance, cryptocurrencies.
When you take proactive actions intended to help customers and potential leads with solutions for their problem areas or finance-related woes, you soon build a community of loyal customers.
An example of this strategy is Monzo, which established honest and transparent communication with potential customers, leading them to believe Monzo's willingness to admit its mistakes and the proactive approach to fix them to better customer service. The attitude of Monzo was it treated customers as individuals than accounts.
Strategy # 05 – Go for Referrals, Affiliates, Or Influencer Marketing
Third-party advertising channels like referrals, affiliates, and influencers will lay the groundwork for effective brand awareness of your FinTech product among target customers interested in buying your product or trying it out.
Affiliate marketing is being utilized by many FinTech brands to gain new customers. Every confirmed lead churns out a commission payout for a third-party individual, whereas referral marketing involves giving customers additional incentives upon sharing the FinTech app with their network.
As far as influencer marketing is concerned, you work with some renowned personalities with a large network of followers that you consider target customers for your product.
Influencer marketing and affiliate marketing both are promising for your FinTech product, as they have already an engaged and loyal fanbase that can be converted to your customers (if leveraged using effective marketing strategies).
Benefits –
It creates your product's public awareness faster
It helps you reach out to your target customers faster
It is considered a cost-efficient marketing strategy leading to a higher ROI
It leads to the credible endorsement of your brand, generating trust and reliability of target customers in it
It is also very effective to rank your website in Google's SERP, thanks to organic content generated through it
Key Marketing Strategies Discussed In Brief To Grow Your FinTech Product:
Involve video marketing to grow your FinTech product. Use explainer videos or how-to videos that enlighten your customers on how to use your app.
Leverage the potential of social platforms to engage with your target customers. Establish authentic communication with users instead of being intrusive with your product offerings.
Prioritize experiential marketing, a unique approach to engaging with your target customers face to face. Create a physical pop-up experience to communicate your brand story with the audience.
You may consider partnership and joint-marketing tactics to validate your product concepts or test your product's concept model and identify problem areas of consumers.
Focus to humanize your FinTech app, to improve customer experience, and brand image, as well.
Prioritize exceptional customer service, something that can enhance your word-of-mouth marketing.
Create smarter ad campaigns that build a positive user experience.
Conclusion
Effective FinTech marketing is not at all a passive affair. In a marketing landscape riddled with regulatory complexities and insane competition, wherein taking stock of every data point is imperative, building actionable and effective marketing strategies to grow your FinTech product requires brainstorming unique ideas and the best implementation strategies.
Your marketing strategies should begin even before you launch your FinTech application. One more thing – the more rigorous you are with your market research, the better it will refine your app idea for a successful marketing campaign later.
The ideas and strategies for marketing your FinTech app discussed above would surely help you make an informed decision of what needs to be taken care of when it comes to marketing your FinTech app to your target audience base. If you require professional assistance in FinTech app development for your business, Binmile is here for you.
Also Read: FinTech Mobile App for Indonesian Investment Giant to Cater to Millennial Retail Investors
We have worked with many FinTech companies in successfully delivering the most competent FinTech software solutions in UK that led to the successful accomplishment of process optimization and other profitable results.