The business landscape in the banking industry is getting more competitive and challenging due to the constituent of various factors, including –
Changing customer expectations
Increased competition
Technology innovation 
Ever-growing regulatory compliances
Among these challenges, some of the most pressing issues for the banking industry are nurturing customer loyalty, retaining customers, and delivering high-quality services to improve customer experience amidst growing competition, and technical and cultural challenges.
No doubt customer loyalty is declining due to the reasons outlined above, along with the latitude of customers in choosing any bank of their preference in today's digital-first banking systems.
Here is our quick rundown on how the banking industry can improve its customer loyalty using key steps in the age of declining consumer loyalty.
What do customers expect from financial institutions?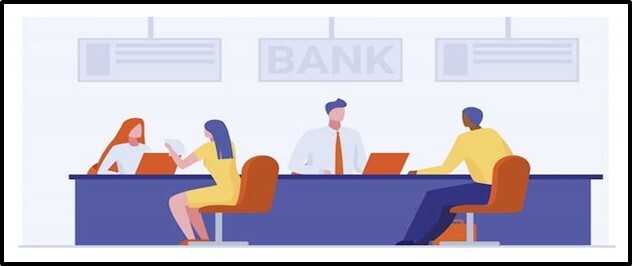 Today's customers can't bear the brunt of a dilatory banking experience or deprival of a seamless and personalized banking experience. They want seamless multichannel access to services and create meaningful and custom-tailored banking experiences resonating with their discretion.
For banks, it is also imperative to ensure that they are putting a hundred percent effort into retaining customers by personalizing the banking experience to the satisfaction of consumers.
Moreover, banks must also turn to sustainable business practices while prioritizing an omnichannel approach for seamless and consistent customer interaction with their banks across different channels.
What makes customer retention harder for banks?
What makes customer retention more challenging for financial institutions is changing customer loyalty these days. The investment made by banks to attract a customer costs them five times more than keeping an existing one. However, there is an upside to this phenomenon as well.
According to the report, a 5% uptick in retention generates more than 25% of profitable growth in financial services for the banking industry.
Meanwhile, banks must prioritize innovative services and better digital experiences to improve loyal relationships with their consumers amidst the growing concern of people switching banks.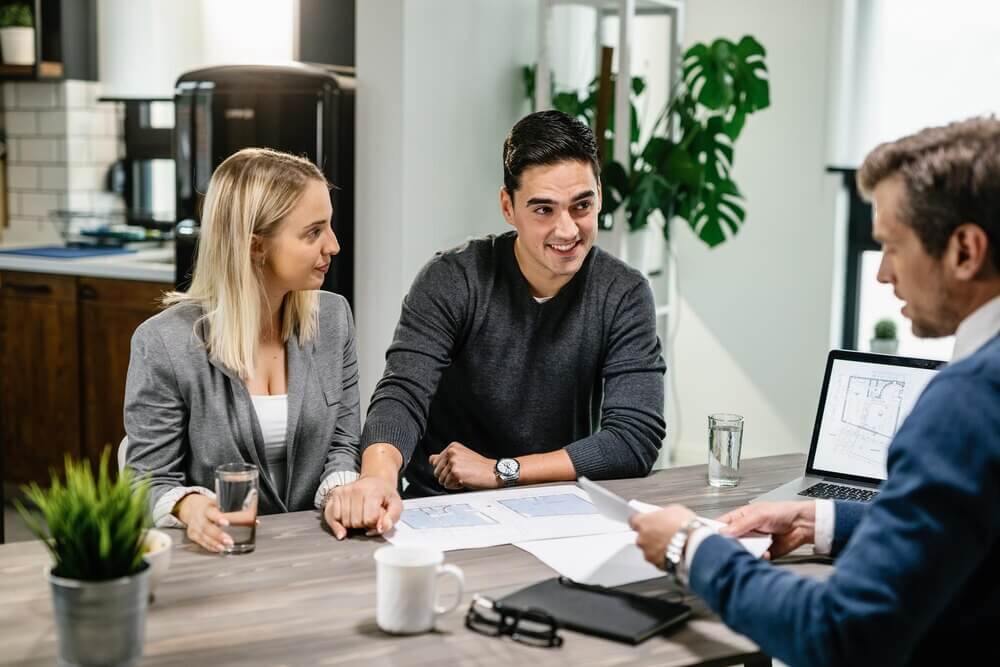 It is very crucial for banks to create meaningful and personalized banking experiences for customers to cultivate loyal relationships with them.
How should traditional banks improve their customer loyalty in the digital age?
Traditional banks encounter slowdowns in process optimization and improving customer experience due to the burden of legacy systems and applications they use. If they want to improve their customer experience and build loyal relationships with consumers, they need to address the issue of how to deal with legacy IT.
Since they use aging systems to run their business-critical applications, they are inviting the chance for security threats to the sensitive data of customers.
Moreover, they fall short of expectations when serving customers in today's fast-paced digital world.
Moreover, traditional banks have also to rid of operating in silos, as such an approach is not intuitive to the discretion of customers who want banks to look across the organization as a whole.
Five Steps To Building Customer Loyalty In Banking Industry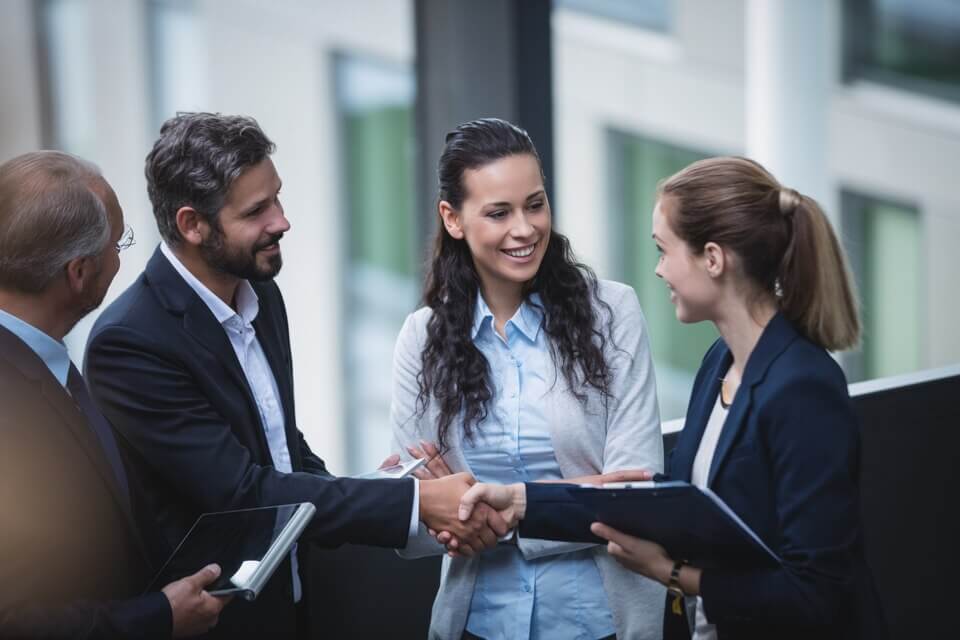 1. Understand your target customers
It may sound like conventional advice, but the received wisdom of understanding target customers still holds value. Banks need to have professionals like data analysts and CRM specialists who can read and interpret market data to help banks come up with marketing campaigns resonating with the discretion of target customers.
How To Know Customers:
Find out who they are in terms of age, gender, and occupation
Know what they do, like occupation and interests
Know when and what drives them to buy a product or a service
Identify what makes them feel good about buying a product of a service
What are their expectations?
How do they see your brand persona?
What do they think about your competitors?
2. Improve service quality:
In today's tech-driven business world, if your organization's goal does not align with improving service quality to the satisfaction of your customers, forget if it will ever grow as a trusted brand with loyal customers.
The survey conducted by Bain & Company revealed in its findings that people are more willing to trust banking services offered by tech companies.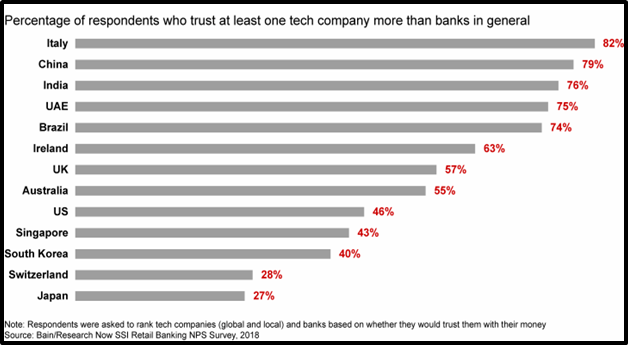 Nearly 54% of the participants in the survey said they trusted at least one tech company over banks in general, whereas 29% of those in the survey said their trust in their primary bank is relatively less than at least one tech company they believe is trustworthy.
The survey indicates the growing importance of how customers prefer the convenience and better quality of services from their banks.
Under such circumstances, banks, for example, can enhance customer comfort and service quality by leveraging APIs in their offerings, like analyzing customer behavior and facilitating, from simple interactions, like online bill payment to complex interactions, such as buying a new home.
Digitizing its banking services to make processes simplified and convenient for customers is one of the most effective techniques to improve service quality, leading to a better banking experience for customers in the future.
How to improve service quality in banks:
Empower your staff with the necessary resources to meet customers' needs efficiently
Education your customers on financial literacy to engage with prospective future customers
Humanize your digital banking experience
Centralize your customer data to rid of inter-department redundancy
Stay in the know of current trends and rising expectations of customers
3. Build truly omnichannel customer experience
In the age of emerging technologies, customers often stay connected to multiple devices simultaneously. Keeping this trend in mind, banks have to create a communication strategy that can exploit all the touchpoints or build a network that allows integration with numerous channels.
As a result, banks will be able to collect and interpret data to conceive predictable risk and service management to anticipate customers' needs.
4. Build A Personalized banking experience
Personalizing banking services is a top-most priority for banks to stay ahead of the curve and win customer loyalty. Given customers have numerous options these days and how they quickly switch over to another competitor, it makes sense why banks must concentrate on personalizing their banking experience for customers.
From improving service quality to utilizing new technologies to understand customer data to conceive a better customer retention strategy, banks have to sharpen their focus on custom-tailoring products and services to satiate the expectations of their target and existing customers.
How to personalize banking experience
Harness the power of new technologies, such as Artificial Intelligence, Machine Learning, and Deep Learning, to collect and interpret data and build a unique client perception.
Be available to provide 24/7 real-time personalized banking access across channels
Launch a personalized rewards program on products based on customer's spending habits
5. Nurture an emotional connection with customers
For any bank desirous to build long-lasting relationships with its customers, it can't afford the oversight of how it makes its customers feel. Building emotional connections with customers is one of the top-most priorities for banks to excel in the banking experience.
Companies like Apple, Google, Samsung, etc. are perfect examples of how to build emotional connections with customers. Banks, therefore, should accurately define and measure the emotions of their customers to help them realize they are valued, which will ultimately pronounce conversion of brand loyalty.
Winding Up
Building customer loyalty in the age of digital technologies is one of the most prioritized banking strategies. It is also essential for cultivating long-term customer retention and delivering high-quality and custom-tailored services to customers.
However, building relationships with customers is not an overnight achievement for banks.
What makes customer retention harder for banks is fleeting customer loyalty. That's why they have to innovate their services and digital experience to build customer loyalty.
Ideas that we have shared above shed light on key stages of building customer loyalty in the banking industry in today's tech-driven business world and changing customer behaviors.
Are you looking for experts for FinTech software development?
Binmile is a leading FinTech IT services company helping banking firms transform their financial services amidst emerging technologies and digital innovations. We help them bring automated operational efficiency greater transparency and improved customer experience, to stay relevant and ahead of the curve.