Nowadays, designers make every website or application customized, keeping the changing needs of end-users in mind. The term 'user experience or UX catches all eyes as it directly relates to customer engagement with the product. Donald Arthur Norman, director of The Design Lab at the University of California, puts User Experience Design (UX) at the core of every thought experience design. He says, "I invented the term [User Experience] because I thought usability and human interface were too narrow. I wanted to cover every aspect of the person's experience with the system, with industrial design graphics, the physical interaction, the interface, and the manual." He adds,"Since then, the term has spread widely, so much so that it is starting to lose its meaning." Psychology Principles in UX can help the designer understand user behavior.
User experience (UX) is the attitude and emotion of a person on using a particular website. Here is why psychology helps UX designers better understand users' decisions and build more engaging, compelling user experiences.
Importance of Psychology in UX Design
Creating a memorable, unique, and positive experience for website users is the prime aim of any UX design that clearly fulfills specific wants and needs. Complicated navigation and complex information search can decrease the user experience and let users jump on other websites. A great user experience is vital to retain users on the website, drive product and brand loyalty in the competitive market. A better UX design defines the user journey through web and app products.
User interface design (UI) is all about the appearance of the product through layout and content. On the other hand, UX is about the users' experience (positive, negative, or neutral) with the product. A UX designer is responsible for satiating all customer needs via experience design. From competitor analysis and customer analysis to product strategy and prototyping, designers need to consider many things while designing the product. Psychology makes things quite easy for UX designers when it comes to developing quality interactions between the company and users.
The Speakeasy Effect
This theory states that people like words, products, or experiences they are familiar with. So, treat users with acquainted language in communication or on your website. It will create trust and urge users to buy from you.
The Choice Paradox
Too many choices available make users happy, but they find it hard to decide. So, reduce the number of options and make users feel comfortable and confident when visiting the website.
Color Psychology
Picking the most effective color combination plays a vital role in any website design when it comes to user behavior. Every color has its significance and meaning. So, the color selection should be done meticulously.
The Von Restorff Effect or Isolation Effect
This theory explains how the design element and the position of an item can touch the user's recall. Among similar features and objects, people like to remember the one which differs from the rest.
The Mere Exposure Effect
People feel comfortable with familiar things as it makes them feel comfortable. So, focus on buttons, symbols, and objects that make the user interact with your brand or website.
Fitts Law
It describes the time taken by users to click on important buttons and make a balanced decision. Make all call-to-action buttons as large as possible to enhance the click conversion.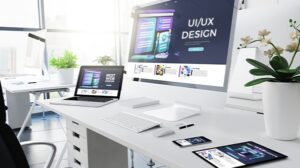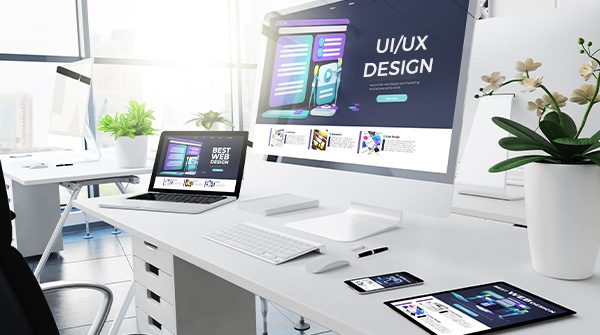 Infusing Psychology Principles to Improve the UX of Website
Creating a website is challenging when you need to enhance the user experience and drive users to make decisions. While executing design elements into the website, it is essential to differentiate possible behavior outcomes from the audience. A website design should be developed based on business goals and psychological principles. Read the following suggestions that can improve website's UX.
Give users restricted but most relevant choices as you are serving people in a particular niche. Consider their specific needs and requirements.
Go with a consistent layout to stimulate familiarity among users when they engage with the website. Concentrate on the design layout, colors, symbols, and branding to induce a big difference.
Implement good design choices by enhancing users' feelings with adequate colors, aesthetic elements, and intuitive designs that enhance user experience.
Keep the language concise and clear by using the most common words and phrases users can trust and are familiar with.
Let users search information fast with large buttons and create call-to-action initiatives with colorful buttons. Make button responsive as a large number of people view websites on their mobile devices.
Make users' jobs easier by pinpointing important information—present information via headings, subheadings, and striking images.
Make valuable information, products, or services look distinguished and stand out on your website or application.
Organize unique information in the most viewed areas so that users can get the right information they are looking for on your webpage.
Summing Up
The UI/UX design directly relates to human psychology. Designers don't design a product (website or application); they actually design user interaction to experience the product. Here a web designer needs to know product users, preferences, nature, inclinations, weaknesses, fears, and strong points. You can take help from a leading UI/UX designing company that offers you unique designs to attract customers and engage with the website.
Psychology principles in UX can help designers make a difference. Keeping UI/UX psychology principles in mind will enable designers to comprehend human psychology that drives both behavior and decision making.