Many people plan to build an app for solving their individual and business purposes always face the biggest question: which type of mobile app should I make? There are lots of mobile apps available in the competitive market that allures potential app development enthusiasts. Tthe world is going mobile, and you also need a mobile app to solve your selfish purpose. There are three types of mobile apps: native, web, and hybrid. Mobile apps are software designed and developed for modern mobile devices with many features and a few restrictions. Each mobile app delivers specific functionalities. Some mobile devices offer you pre-installed apps. Mobile users can also pick up apps from the Apple App Store for iOS, Google Play store for Android, and the Amazon Appstore. Read the content to find out more about different types of mobile apps for diverse industries.
Mobile App Marketing Statistics and Cost Factors
Selecting a mobile app platform matters the most for building an app, and it depends on specific business needs and budgets. Organizations with a successful and long-term strategy should go with customized mobile app development to ensure good ROI. Find here some factors that directly influence mobile app development costs.
App upgrade & maintenance services
Choosing a Native or a Hybrid Mobile App Platform
Feature list and functionality of the mobile app
Nature of app with innovative features
Testing and backend
Which mobile app company is developing the app
Statista, a popular marketing data research company, exhibits that mobile apps are expected to generate 935+ billion U.S. dollars in revenues in year 2023. This revenue will come via paid downloads and in-app advertising. Right now, iOS captures a 26.91% market share. On the other hand, Android dominates the market with a 72.48% market share. Other operating systems, including Windows, hardly cover 0.61% share. That is why Android apps and iOS apps are big players in the mobile market. The number of mobile app downloads worldwide was 218 billion in 2020. The number of apps available in the Google Play Store has about 3.15m apps. The Apple App Store and Windows Store have about 2.09m and 669,000 apps, respectively.
Know Mobile-Based App Types by Technology
Basically, there are three mobile app types by the technology used. Native apps designed for a specific platform or operating system behave like responsive website versions that work on any mobile device or OS. Hybrid apps are a perfect mix of native and web apps available on any app store.
Native Apps
Native mobile apps are used for specific platform operating systems (Android, iOS, Windows, Blackberry, or KaiOS). Native mobile app development means the development of native apps by using modern tools and writing codes.
Technology Used: Python, Swift, Java, Kotlin, Objective-C, C++, and React
Pros: Reliable to develop mobile apps for a single OS; faster and stable performance; smart debugging tools for logic issue solutions; exceptional community support, and the wider spectrum of libraries
Cons: Expensive; separate code needed for app development, longer development cycle, and separate resources needed for app development
Web Apps
Web apps can run on Android and iOS apps very well. So, it is called responsive web app development. These apps render you the feeling of native mobile apps due to their nature. Modern technologies make web apps responsive with a great user interface.
Technology Used: HTML5, CSS, JavaScript, Ruby, and similar programming languages
Pros: Single codebase for various platforms; no customization required; faster development; saving apps as a bookmark, and no updating needed
Cons: Limitation of browser compatibility; inconsistent user experiences; consistency on the web not mobile; slow access hardware features, and mobile platform-related issues with debugging tools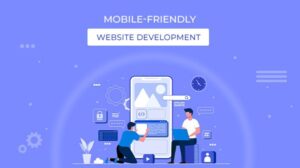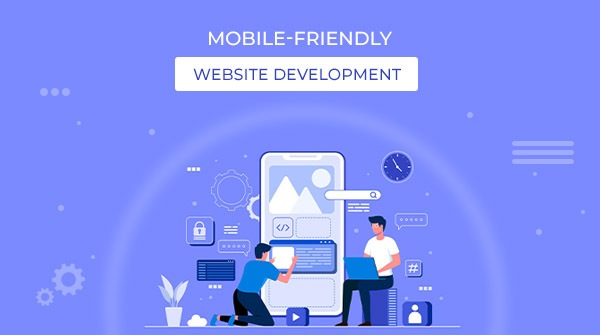 Hybrid Apps
Hybrid apps are a mix of native APIs and web technologies. A single code can be used across various platforms. These apps work well on React Native, Flutter, and Ionic app development frameworks. These unique mobile apps are good for those who need to offer multiple device access.
Technology Used: Ionic, Objective C, Swift, HTML5, and other languages
Pros: Faster and affordable development cycle; easier development and testing process with HTML; less code maintenance; better compile-time checks; and working well with slower internet access
Cons: Compromised speed, limited functionality, and dependence on debugging tools for individual platforms.
Remember that B2B and B2C needs are different when it comes to mobile applications for your phone. Phone apps for iOS and Android systems can do wonders. Choosing a particular mobile app is not a one-and-done decision; it is all about satisfying specific needs. The last way to get a business-oriented app for mobile is to hire a competent and skilled mobile app development company.
For more information on mobile apps for businesses or a free app consultation, contact the experts at Binmile Technologies.