Software as a service (SaaS) is a service-based cloud application. Recently, it has emerged as a viable choice for business enterprises looking for accessibility, functionality, and flexibility in a competitive business environment. SaaS software solutions keep companies free from the headache of installing and running apps on their preferred systems. According to Gartner, a leading data research and advisory company, SaaS is surpassing the cloud computing market. The company expects that the SaaS industry will reach $143.7 billion by 2022. It also shows that about 70% of organizations prefer to invest in SaaS and public cloud offerings. Read the content that puts light on why SaaS applications are a game-changing technology for businesses. Also, know some of the top trends on SaaS technology that will dominate the industrial landscape.
SaaS: A Win-Win Solution for Companies
SaaS offers agility and cost-effectiveness for companies. That is why it is a reliable option for different industries and business models. Features like simplicity, security, user accessibility, and prevalent connectivity make SaaS an indispensable tool for the business world. SaaS applications and platforms rationalize business models so that enterprises can achieve increased efficiency conveniently. SaaS companies like Salesforce, ServiceNow, Square, Twillo, Workday, and Paycom distribute data online through SaaS products so that people can access it on any device from web browsers. SaaS platforms ensure better user experiences, greater security, and faster updates. There is a extensive list of points why the SaaS model has emerged as a game-changing technology for business enterprises of all sizes and types.
24/7 accessibility: SaaS apps are easy to access through an internet browser or app from any device.
Cost-effectiveness: SaaS products eliminate the need for in-house data centers and servers. With a subscription-based option, SaaS users can utilize SaaS services based on usage.
Data storage: All information and valuable data are stored in the cloud, known as geographically distributed data centers.
Scalability: The best part of using SaaS is to scale up and down resources in tandem with altering business needs.
Seamless operational management: SaaS enables business organizations and agencies not to go for any installations and updates. This way, enterprisers save time and focus more on core business activities.
Top SaaS Trends in 2021
SaaS technology took the whole world by storm as it eliminated the need for managed and locally installed software. These days, SaaS applications and products are thriving for many reasons. These include:
AI-enriched SaaS products will help businesses make informed and researched decision-making. They will automate tasks, personalize user experience, and cut costs.
Data security and management will be in the focus when it comes to shifting from legacy software to SaaS models. There will be a huge demand for SaaS-based tools providing better data security guidelines.
Low code capabilities will increase productivity and bring new players to the market faster.
Machine learning will help businesses get a competitive edge by predicting better and advance data-based decision-making.
Micro-SaaS will be used for smaller plugins that do the work instead of powerful software.
No code tools will help non-technical people accomplish tasks without having expertise in code development processes.
SaaS businesses will try to penetrate PaaS (Platform as a Service) business model that lets companies get the required computing platform as a service.
SaaS software that easily integrates with an existing system using APIs will rise in upcoming years as businesses do not prefer to leave their legacy systems. Adding software with API connectivity rather than changing the whole system will be the new normal.
SaaS vendors will offer smartphone applications to continue working on their smartphones in a hassle-free manner.
Vertical SaaS will help enterprises solve industry vertical problems by rendering better support and functions for industrial processes.
White-label SaaS will help enterprises eliminate upfront costs as customers needn't build and maintain software on their own in a risk-free manner.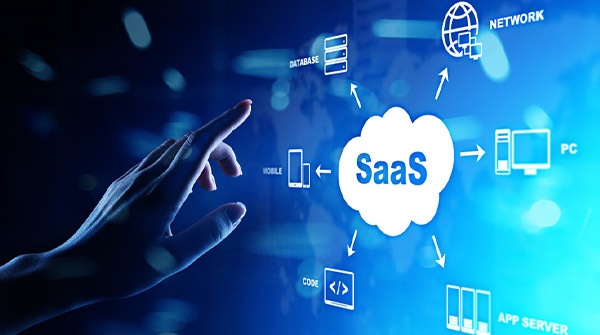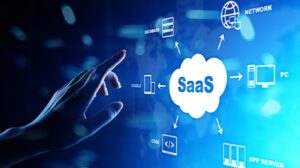 Summing Up
Professional and expert SaaS app development consulting companies help you develop your SaaS product from scratch. You can also opt for their guidance to re-architect your existing apps for SaaS environments.
With a team of programmers, these companies develop a cloud, hybrid, private cloud, hyper-converged, and on-site model for SaaS infrastructure development. You can expect SaaS solutions for web apps, mobile apps, APIs, cloud hosting, and efficient data storage.