Professional testing experts help business enterprises perform manual and automation testing in ServiceNow applications. The manual software testing is done in order to create test cases and run the same to evaluate product performance and validity in a manual way. On the other hand, automation software testing is primarily done to write automated test scripts and test app functionality through ServiceNow ATF and integrating automation tools, like QTP, Silk Test, RFT, and Selenium web app testing framework. ServiceNow testing is concerned with developing firm and reusable tests for automating testing scenarios in your platform instances. Let's read the content and know more about ServiceNow ATF usage, ATF process, and ATF benefits.
ServiceNow ATF Usage for Enterprises
ServiceNow Instance has a Test Management and ServiceNow Automated Test Framework (ATF) that helps create and run automated test cases in applications. This framework comes to your help when the ServiceNow instance is upgraded or modified. When it comes to getting the best of ServiceNow Automated Test Framework (ATF), ServiceNow testing experts help enterprises strategize, construct, stabilize, and execute resilient, automated regression tests for software applications. Testing specialists come to your help when you need a fully functional defect-free product for end-users. Testing is performed during:
New functionality creation in applications
New module introduction
Feature creation in SDLC
You can use ServiceNow ATF to test your instance and replace manual testing. You should use ATF to avoid user errors and repetitive and time-consuming testing. When you need to create reusable tests and speed up test creation, ATF makes things in the favor of ServiceNow testing experts. If you face issues with breaking tests concerning user interface changes, ATF can quickly amicably solve all issues.
ATF Process for Smooth ServiceNow Functionality
ATF is appropriate for browser compatibility testing, functional testing, regression testing, and server-side testing. Business enterprises can make a big difference to their software testing needs with the help of ServiceNow testing experts. There is a six-step process that can be utilized to ensure the ServiceNow instance runs smoothly.
Recognize critical functionality per process/application
Build tests to validate the critical functionalities
Create a suite by packaging tests
Run or schedule test execution.
Monitor and fix issues
Evaluate and update ATF tests
Compared to other testing frameworks, ServiceNow ATF replaces manual testing with automated testing and give business enterprises an edge by:
Allowing developers to use quick start test
Creating custom test steps to expand test coverage
Enabling designers to create automation test scripts
Enabling organizations to reuse the same tests
Ensuring faster upgrade with better features
Ensuring superb test performance, in the same manner, every time
Guarantying a stable and quality app product
Keeping test instances clean
Not depending on the user interface changes
Reducing upgrade and development time
ServiceNow Framework for Immense Testing Benefits
ServiceNow ATF offers complete upgrades faster when it comes to accelerating digital transformation and gaining the most from ServiceNow. You get better results by automating sluggish, multifaceted, resource‑intensive manual testing. This testing type is suitable for reducing risk and remediate customization issues with visible test results.
Faster and complete upgrades – ATF automates slow, complex, resource-intensive manual testing and runs them parallelly.
Reduce risk and quickly remediate – ATF remediates customization issues with instant perceptibility into test results.
Optimize upgrade testing resources – ATF helps in reducing the need for end-users or business stakeholders to test upgrades.
Automated Test Framework provides the benefits of creating custom test steps and test suites to expand test coverage to run tests, respectively. You can easily design tests once and reuse them in multiple contexts. It enables designers to create Now Platform functionality tests and keep test instances clean. ATF framework also reduces test design, upgrade, and development time. It also provides the benefits of scheduled test suite runs for change managers and developers.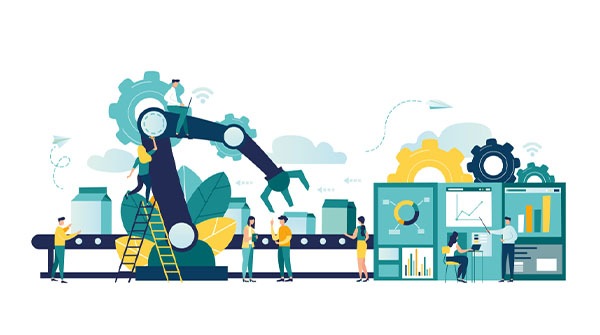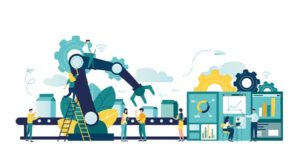 ServiceNow Automated Test Framework (ATF) also comes with loads of features, including ATF Rest API, Custom UI Testing Framework, Full Stack Testing, Parameterized Testing, Quick Start Testing, Track Your Results, and Upgrade-Safe Tests.
You can make the most out of your ServiceNow apps with the help of a ServiceNow testing expert who knows how to churn the best out of testing via ServiceNow Automated Test Framework. Get timely and 24/7 consulting support from ServiceNow specialists on ServiceNow development, support, testing, implementation, migration, and maintenance services.
Remember that ATF can be integrated with open-source testing frameworks for JavaScript.