ServiceNow in business has its transformative values. It helps businesses achieve an automated workflow efficiency.
As a centralized platform for enhanced collaboration, it helps companies break down organizational silos and work more effectively in on-time service deliveries.
Technically speaking, ServiceNow works using a single tenant architecture so that an individual customer gets its own copy or multiple copies called ServiceNow instances in the Cloud. The instance is accessible through a web browser using the URL of each instance.
What is the value of ServiceNow in business?
ServiceNow has long been considered a forefront of PaaS (Platform-as-a-Service) solutions or a Cloud-based approach. Companies use it as a key solution driver for automating and managing IT services, business operations, HR functions, customer service, and more.
One of the best values of this centralized platform is that it pans out a company-wide communication, helping organizations to transform their employee productivity and succeed in their digital journey.
That's why working with a reputable ServiceNow implementation partner makes sense. It can help you get the best benefits of the platform in your business, like effective resource utilization by automating manual tasks, etc.

ServiceNow In Business – Key Benefits
ServiceNow In Business Brings Automated Workflow Efficiency
For an organization to be successful in its niche, it is essential to ensure that its workflow is streamlined. That's one of the most important and fundamental requirements.
ServiceNow comes in handy for organizations by enabling them to automate manual tasks. It allows automation of workflows, ensuring that employees find it easy to work together more efficiently.
Automating manual tasks and digitizing processes saves time and allows employees to bring a significant improvement in their overall productivity.
Helps You Attend To Your Core Business Goals
Ask any businessperson about the importance of having a business goal and he will tell you why it matters in business.
In fact, the very motive of establishing a business is tied to its goals for which an organization feels responsible to achieve by implementing various strategies.
ServiceNow, in this context, is one of the implementation strategies that organizations consider to materialize their core business goals.
For example, the ability to automate manual, repetitive tasks, ServiceNow can help an organization save more time to focus on other crucial tasks that will help it achieve its goals faster. The platform can scale with your business so that you can work on growth and expansion of your business.
Handling repetitive and mundane tasks manually is one of the factors dampening the spirit of employees and creating a roadblock to an organization's vision of achieving its business goals. Implementing ServiceNow solutions, therefore, is essential for companies to address their core business goals more effectively.
Enables Quick Detection Of Risks And Problems
ServiceNow helps companies with real-time data that come useful for identifying risks and how to handle them effectively. It comes equipped with a broad range of applications that organizations can use to handle vendor risk management, audit management, etc.
Easy Scalability And Agility
As a Cloud-hosted workflow automation platform, ServiceNow is known for offering greater scalability features, along with being versatile and agile. It doesn't rely on a specific local resource and can be scaled to the network of your choice.
ServiceNow helps enterprises improve the agility of their business processes and lower costs by allowing them to consolidate all legacy apps through an intuitive service management solution.
Complete Data Security On A Secure Platform
The reason why ServiceNow is getting popular is based on how it enables great and reliable data security for businesses. Since data is extremely valuable assets for any organization, it makes sense to keep it safe from unauthorized access.
Cloud-based ServiceNow platform makes it possible for businesses to hold all their crucial and sensitive data on a single, secure platform based on a singular data model.
Moreover, from boosting efficiency and productivity to saving time and money, ServiceNow helps companies address their business needs efficiently.
If you want to make use of ServiceNow's full-fledged capabilities for your organization, hire one of the best ServiceNow consulting companies.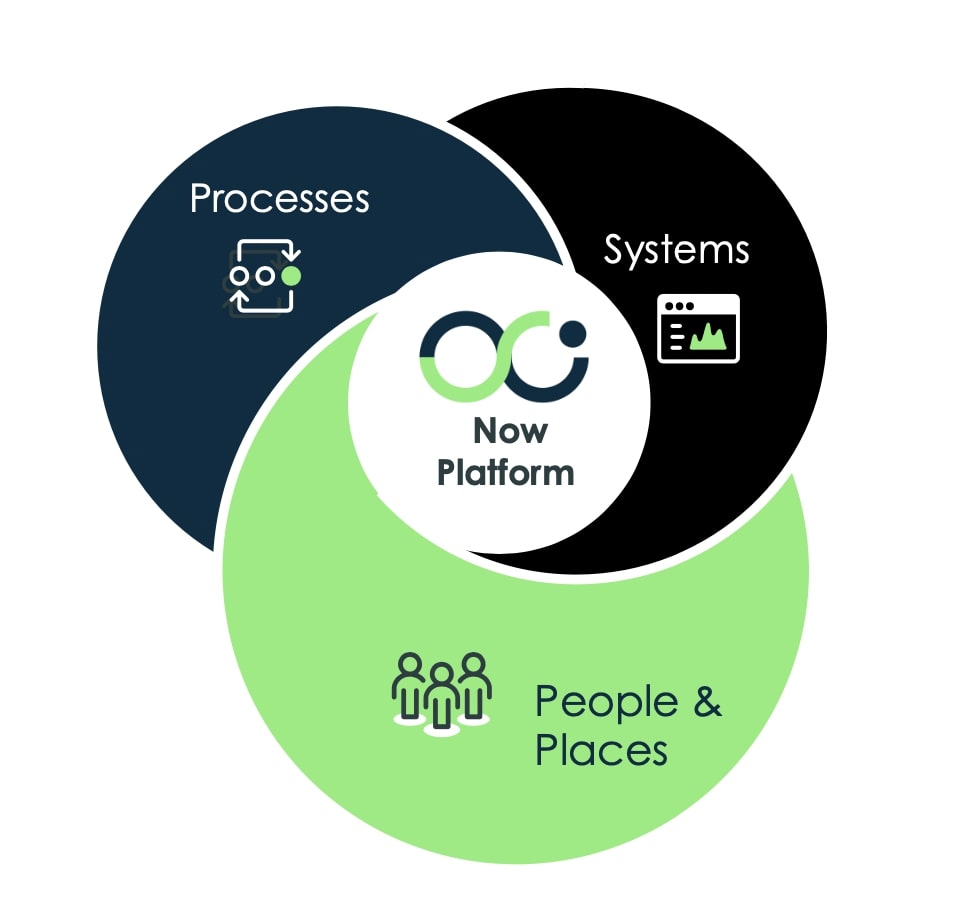 Eliminate Human Errors And Supports Work Integration
In business, the risk of human errors become more perceptible when the volumes of tasks are manually processed. This is where implementing ServiceNow makes sense. It is designed to process tasks with precision, eliminating errors completely.
In addition, the platform also supports work integration, meaning it allows you to integrate numerous organizational roles and services with ease.
To say otherwise, you can have coordinated ServiceNow integration with many departmental functions, like HR services, and security operations, etc.
Helps Businesses Save On Infrastructure Costs
One of the best benefits of ServiceNow is that it reduces infrastructure costs. That's because it eliminates the chance for downtime and service outages.
With automation and optimized service desk, it results in greater reduction in errors. Most importantly, Cloud-based ServiceNow solutions also help you save costs that your business may incur out of maintaining data centers.
Enables Facilities Management Solutions
Implementing ServiceNow solutions is a great way to have better facilities management solutions to improve customer services, save time and money.
For example, the platform enables automation of any process associated with daily activities. It ensures centralization of task management that makes business processes streamlined, removes time-taking checklists, and ensures optimized workflow within an organization.
ServiceNow In Business – Key Highlights
It offers a broad range of solutions enabling effective management of services across business operations, HR functions, ServiceNow Customer Service Management, etc.
With features, such as a robust platform-as-a-service (PaaS) environment, integration framework, and workflow automation, it helps businesses build and deliver custom solutions.
It features a customizable dashboard that maintains graphical presentation of categories (i.e. software and hardware assets), and showcases multiple performance analytics.
Based on use cases, it is deployable into Cloud and on-premise.
A feature called IT Asset Management (ITAM) of ServiceNow helps users utilize their asset lifecycle investments to make smarter decisions, reduce tech costs by automating asset lifecycle processes, and lower IT asset risk by automatically enforcing regulatory requirements and asset policies.
Closing Statements
ServiceNow is one of the unique innovations to help organizations carry out their business operations efficiently.
It also leverages machine learning to make the best use of data and derive insights. This enables cross-departmental workflows within an organization.
Therefore, organizations can use ServiceNow solutions to automate workflow efficiency. They can use it to focus on their core business goals, and save considerably on infrastructure costs.
Want to bring automated workflow efficiency in your organization?
Work with Binmile's ServiceNow developers. They specialize in everything associated with ServiceNow. Let us do what we do excellently while you focus on the core business goals. Rest assured; we will drive most value out of your ServiceNow investment.