A supply chain management smartly controls different supply chain processes and operations and processes centrally to establish efficient systems. In the past few years, the supply chain's landscape has changed drastically due to the side effects of COVID-19. Now, lots of challenges have badly affected the growth and flow of supply chains. Nowadays, businesses prefer to make their supply chain processes more efficient, faster, and smart. Intelligent, advanced technologies can help supply chain companies and leaders get the most out of their supply chain management strategy. The Internet of Things (IoT), blockchain, AI, ML, robotics, automation, and 3D printing are unique examples of supply chain technologies that increase competitive advantages. This content emphasizes modern supply chain technology to address chain challenges in 2023.
What is Supply Chain Technology?
When we talk about supply chain technology, it refers to any digital equipment that supply chain experts utilize to streamline, innovate, and optimize supply chain processes for carriers and shippers. Perfect supply chain technology empowers companies to create greater visibility within their supply chain, get more control over their inventory, decrease operating costs, and get a competitive edge. It also plays a vital role in enhancing customer retention and satisfaction. When you opt for the right supply chain technology, you should get the following advantages.
real-time actionable data
visibility across your supply chain
simplified supply chain
enhanced customer communication
Overall, good supply chain technology controls the flow of physical goods and services at different levels flawlessly with planning, delivery, manufacturing, and return processes. It is also a great way to control supply chain operations and remove potential supply chain shocks with real-time insights.
Advantages of Supply Chain Technology
Deploying Supply Chain Management (SCM) technology and best practices add substantial value to your business. All retailers and manufacturers can expect the benefits of cost optimization and time-to-value reduction by leveraging power supply chain technologies. These technologies influence business impacts directly and indirectly. At a broader level, there are five significant benefits of using supply chain technology.
better collaboration among organizations, individuals, and departments to accomplish a shared goal and maintain a consistent information flow
improved access to information for better communication, accurate forecasting, and flawless execution by connecting previously isolated data
improved agility with supply chain technology to address common problems, generate new company prospects faster, get better insights, and enhance access to simulations and information
improved consumer experience and customer loyalty with happy customers with better visibility, accuracy, and agility of supply chain technology
improved insight for real-time simulations, multiple solutions, essential better and faster decision-making on overall supply chain performance
Getting an intelligent supply chain and taking its benefits are different. Business organizations involved in supply chain management must rely on quality management software designed, built, and developed by a custom software development company.
Gartner's Perspective on Supply Chain Technology
Emerging technologies have helped many supply chain leaders get the best out of their supply chain processes and services. Supply chain technology allows them to address digital transformation, update their legacy systems, improve human decision-making, and manage assets. The finding of a recent Gartner survey shows that about 61% of survey respondents find supply chain technology as a resource of competitive advantage.
Today, organizations need to be more flexible with digitization while improving human decision-making and handling modern supply chain technologies. Moreover, the adoption of digital supply chain technologies will rise fast to improve human decision-making in the coming 3-5 years.
25% of supply chain decisions will be affected by intelligent edge ecosystems by 2025
A microservices architecture will cover 25% of supply chain execution vendors by 2026
About 80% of companies may witness severe value loss by 2026 with digital supply chain twin
Embedded AI and advanced analytics (AA) will be delivered by 75% of supply chain management app vendors commercially by 2026
Intralogistics smart robots will be adopted by about 75% of enterprises by 2026 for warehouse operations
Supply Chain Challenges in 2023
Supply chain disruptions are unprecedented, and the post-pandemic world has been a game-changer for business enterprises associated with supply chain services and processes. The last two years caused disruptions that consumer goods brands haven't experienced. New challenges are making things tough for companies in a competitive eCommerce space. There is a long list of common challenges with supply chain management that all product-based businesses need to address before it is too late. Look at these common challenges that emerge as a big block.
Material Scarcity and increasing Freight Prices
When we talk about the common supply chain problems in 2023, the challenge of increasing freight costs tops the list. Insufficient inputs have been a primary concern for supply chain leaders in the last two years. Moreover, an abrupt rise in consumer demand has forced companies and suppliers to struggle and deal with the scarcity of demanded materials. A recent survey by the Institute for Supply Management (ISM) highlights
difficulties in transporting products across industries
record-long lead times
rising commodities prices
wide-scale shortages of critical basic materials
Moreover, skyrocketing sea and air freight prices have made it difficult to move freight in any capacity. So, these two challenges will also continue to affect the supply chain in 2023.
Port Congestion
Another big challenge for the world's supply chains today is port congestion. Thanks to the pandemic for making things challenging for supply chain leaders. Today, port owners, carriers, and shippers are still searching for viable solutions to resolve this issue.
Delayed and time-consuming loading and unloading processes at ports make port congestion issues severe. Labor shortages and social distancing norms created major bottlenecks at global docks. That is why congestion and backlog forced companies to wait.
Issues with Demand Forecasting
Demand has added a new complexity layer to many companies' supply chain management for the last two years. The commencement of COVID-19 shattered all forecasts for inventory and supply of consumer goods. Now, the new challenge comes from attempting to improve predictions for customer demand. Here, supply chain managers should abandon their bias and use new data sets for forecasting to make better results with the highest accuracy.
The biggest supply chain challenges make things hard for supply chain leaders and executives. With the advent of new supply chain technologies, you can solve all these significant disruptions effectively.
Read here: A Brief Guide to Making Your Supply Chain Smart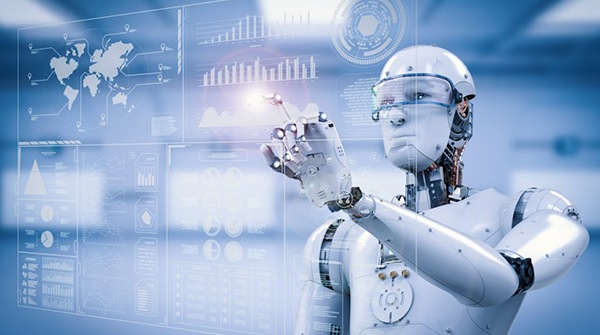 Top Supply Chain Technologies to Address Supply Chain Challenges in 202
As per modern supply chain analysis, traceability, transparency, automation, and collaboration via technology will transform supply chains digitally. A combination of technologies such as machine learning (ML), artificial intelligence (AI), internet of things (IoT), robotic process automation (RPA), blockchain, business networks, and advanced analytics will help in a big transformation in the supply chain. These technologies make supply chains more resilient, predictive, and flexible. Adopting these technologies is likely to address common supply chain challenges efficiently. Look at the five emerging technologies that can accelerate supply chain digitalization vehemently in 2023.
Robotic Processing Automation (RPA)
According to a Deloitte report, the RPA will grow strong in supply chain operations in the upcoming five years. With RPA apps drones and Automated Storage and Retrieval Systems (ASRS), supply chain companies can achieve the following goals:
efficiency and productivity improvement
employee safety increment
repetitive and mundane task performance
revenue increment
risk rate reduction
Robotic-and-a-service (RaaS)-based model also plays a pivotal role in leasing units through various service contracts.
Artificial Intelligence (AI)/ Machine Learning (ML)
AI and ML can help supply chain organizations reduce disruptions and reorganize planning. AI can play a better role in managing and controlling inaccuracy, bottlenecks, and human errors. AI is great for automatic data processing and evidence-based decisions. There are several use cases for ML and AI across the supply chain. Anticipating disruptions, optimizing resource planning, and predicting demand are some use cases for AI and ML across the supply chain. AI and ML play a big role in driving efficiencies, automating integration, and greater visibility.
Blockchain
Blockchain technology can help supply chain companies improve transparency for their targeted audience using a decentralized digital ledger. The use of blockchain will address the issue of data transparency by increasing precision in audits and security improvement. It helps you
Eliminate the need for physical paperwork
Improve trust level
Make digital payments secure
Save time and money
Read More: Communication Tools to Manage the COVID Impact on Businesses
Internet of Things (IoT)
When saving money and time and assisting data-driven decision-making, asset tracking via IoT makes a big difference. Today, IoT devices have enhanced quality management in supply chains. From RIFD chips to mobile sensors to smart devices, tracking produchasave become relatively easy concerning environmental factors of shipment.
decreases the probability of piracy
facilitates new fleet management solutions
improves security
improves workflow and customer satisfaction
makes the supply chain connected
reduces the total cost of ownership
Conclusion
Investing in supply chain technology enables supply chain companies and organizations to simplify business processes, improve efficiency, eliminate unnecessary links, and reduce overall expenditures. It also makes a big difference with the optimized links in your supply chain. Implementing a quality-based system in the supply chain enables you to cut costs and speed up delivery to end consumers.
Emerging technologies help you address all major supply chain challenges. Modern technologies can help businesses control supply chain operations and make informed decisions efficiently. Binmile harnesses emerging technologies like AR, IoT, and blockchain to address your supply chain challenges in 2023 and make your supply chain function smoothly.