"Levels of Effective ServiceNow Platform Implementation" is crucial for the ServiceNow implementation process. It is because the more your business requirements exceed that of your competition, the more efficient your organization's operations are likely to be, and that much greater is the value of your enterprise software scale-out investments. But make sure you choose an optimal ServiceNow enterprise software solution that requires an in-depth understanding of its various assets and their impact on service delivery productivity. That said, the fact remains that no software scope can be 100% thoroughly efficient. There are multiple stages of ServiceNow platform implementation: Business case development and engagement, purpose definition, selection and implementation planning, solution design to configuration and customization, pilot projects, integration to user training post-deployment support. Read the content ahead to know more about four prime levels related to implementing the ServiceNow platform per changing business needs.
Four Unique Levels for ServiceNow Platform Implementation
Each level addresses a specific stage of ServiceNow implementations, which covers its employability standards, budgeting needs, and potential savings implications. Your IT resources may find the implementation of ServiceNow a tall order. The features and functionality of ServiceNow make it a useful platform that can prove beneficial to many organizations. However, implementing a solution like this could be tricky and complicated if you're not careful enough. That is why the selection of packages and proper implementation of them are among the most important steps in the process.
Several factors regulate companies' ServiceNow-associated business needs and affect the implementation scope. Organizational complexity and IT management maturity are the top two defining factors. All implementation levels discussed below come with a relevant ServiceNow functionality set.
ServiceNow Implementation Level – 1
Generally, this package or level targets companies having 500 to 5,000 employees with business operations in a specific country. You need this level under the following circumstances.
The company has lower IT management maturity
No actual visibility into the IT processes and infrastructure
Uncontrollable IT service outages
Business enterprises have no trust in IT at all
Long downtimes cost business process disruption
Need to increase IT service availability
Need to improve their IT management maturity
Involved ServiceNow Products: Configuration Management, Incident Management, Knowledge Management, Reports and Dashboards, Request Management, and Service Level Management
Possible Benefits After Implementing Level 1: Improved IT service availability, increased end-user productivity, better user satisfaction, and established essential ServiceNow processes
ServiceNow Implementation Level – 2
Generally, this level targets organizations having 2,000 and 20,000 people with business operations in different countries. You need this level when:
Data errors spoil reporting and workflow automation
Excessive manual data entry
Existing resources can't increase IT service availability
Increasing IT spending
IT support becomes overloaded
Medium level of IT management maturity
Involved ServiceNow Products: Problem Management, Change Management, Agent Intelligence, Performance Analytics, Walk-up Experience, Asset Management, Service Catalog and Service Portal, Discovery, and Event Management
Possible Benefits After Implementing Level 2: Cut business disruption costs, improve IT support productivity, optimize IT support operations and allocation, plan future IT service management needs, and achieve stable IT service delivery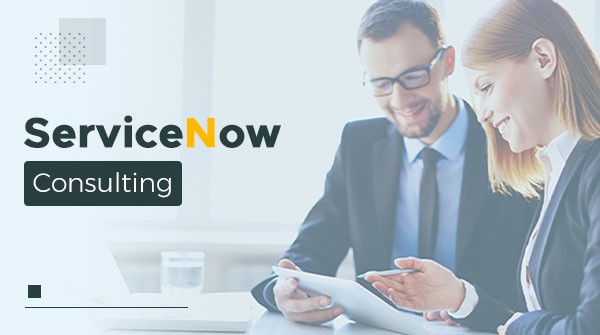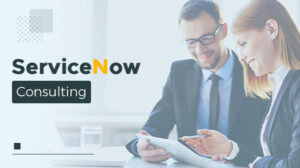 ServiceNow Implementation Level – 3
Generally, this package relates to companies having 5,000+ employees with business operations in more than six countries. You need this level when:
IT emerges as a vital condition for business success
No fixed process was employed to evaluate IT service efficiency
Unable to increase business workflow efficiency
Need for monitoring and improving IT service efficiency
Inflated IT costs outside of IT service management
Involved ServiceNow Products: Virtual Agent, Agent Workforce, Continual Improvement Management, Benchmarks, Software Asset Management, ITOM Orchestration, Operational Intelligence, ITBM Planner, and Security Professional
Possible Benefits After Implementing Level 3: Drive more benefit from IT, increase IT department productivity, automate IT operations, and uncover security threats and vulnerabilities.
ServiceNow Implementation Level – 4
Generally, this level targets organizations with 10,000+ people with operations in multiple countries. You need this level when:
The company is highly IT-dependent and digitalized
It needs reliable and dynamic IT
IT serves business goals most pertinently
Need to merge IT and business strategies
Align business goals with IT better
Need a process to introduce new IT services
IT costs need to be optimized
Extreme IT infrastructure complexity
Involved ServiceNow Products: ITSM Assessments, ITOM Cloud Management, Service Mapping, ITBM Demand Management, Application Portfolio Management, Financial Planning, Performance Analytics, ITBM Security, Threat Intelligence, Governance, Risk and Compliance Professional, Policy and Compliance Management, and Audit Management
Possible Benefits After Implementing Level 4: IT as a cost center and strategic investment opportunity, increase employee productivity and revenue, analyze all IT service consumption data, availability to improve and introduce new IT services, establish a well-functioning process for IT, boost IT productivity, improve IT service management productivity, cut IT costs and spare budget, and increase end-user satisfaction
Summing Up
The experience of competent ServiceNow consultants during ServiceNow platform implementation for their clients in numerous industries worldwide has informed that the right level of ServiceNow implementation is decided by weighing the nature of a company's business. Different ServiceNow implementation models propose optimal scopes of ServiceNow implementation with effectiveness, efficiency, and maximum return on investment considerations at the forefront.
This ServiceNow implementation model is the culmination of many years' worth of experience in ServiceNow implementation. It is a reliable guide for chief information officers (CIOs) to select the most relevant ServiceNow implementation scope that reflects their enterprise's business nature to maximize efficiency and return on investment for their ServiceNow implementation projects.