Modern technology solves the biggest app development problems by rendering intuitive user experiences across platforms. Startups come with loads of expectations, restricted resources, and a lower budget. They need better outcomes without sacrificing budget and resources. Among modern technologies, React Native has been around us for many years. Small teams and startups favored UI framework React Native to build Minimal Viable Products (MVPs) when it was first released. Nowadays, tech giants and Fortune 500 companies also utilize the framework for large-scaled cross-platform app development projects. That is why it helps in simplifying development efforts, cutting time-to-market, and reducing development costs. Read here how React Native is a boon for startups and how it solves lots of issues efficiently.
Why React Native?
Several Fortune 500 companies, established brands, and tech startups prefer React Native as a part of their tech stack owing to the unique features and attributes of the framework. Here are some popular React Native apps: Bloomberg, Flipkart, Uber, Walmart, Soundcloud, Pulse, Facebook Ads Manager, Coinbase, LendMN, Wix, Discord, and Pinterest. Developers like React Native for its ability to build mobile apps and websites with the help of a single codebase.
According to a Statista report on cross-platform mobile frameworks, React Native is the 2nd most popular framework for mobile app development. About 38% of the developers like to use React Native in 2021 for app development projects. Look at the following aspects exhibiting why React Native can't be ignored at all. These include:
Comparatively faster
Cross-platform support
Hot reload
Enhanced security
Saves cost and time
Supports custom development
Single codebase
Strong community
React Native Favors Startups
Getting effective solutions in budgets is a primary concern for startups. That is why entrepreneurs look at React Native for having a cost-effective MVP in the form of app product and getting the project completed in comparatively less time. Start-ups need budget-friendly solutions as they can't bear inflated expenses. When startups look for better options, they see React Native as a good framework. The feature of cross-platform makes this framework a big reason why start-ups need to choose it. The framework supports fast development and helps entrepreneurs get the project accomplished in relatively less time.
Cost-Effective MVP application:
Robust MVP (Minimal Viable Products) project in record time
Significantly reduces development cost and time
Integrates the most valued feature
Enough to woo your potential investors
MVP built to keep investors and users' interests in mind
Capable of offering faster solutions using modern technologies
Simplified development efforts
Reduced development costs and time-to-market
Maintaining two codebases for two different apps is quite challenging. You need just a single codebase for Android and iOS app with React Native. It simply ends lots of dependencies and keeps two different apps in sync. You can take help from an experienced and reliable React Native app development company to get your app built and functioning smoothly.
Also Read: Top 10 Reasons to Use React Native for Cross-Platform App Development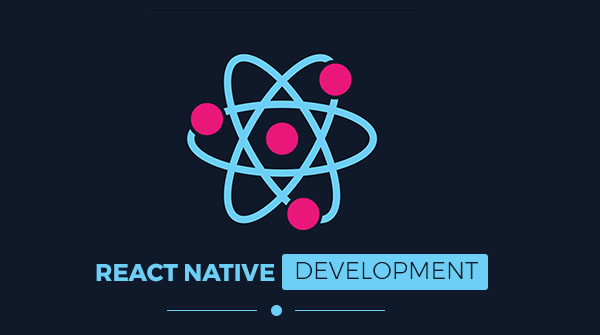 When you opt for React Native, it also helps you solve customer experience challenges with the iOS and Android development journey. Developers easily ship new features in the existing iOS and Android apps. Faster updates, quick bug fixing, and disruption reduction. It is a framework that is ideal for having fast and cost-effective cross-platform app development.
Summing Up
React Native is highly compatible with 3rd party modules. It has a flexible architecture and its relatively low development cost gives developers an edge. The feature of fast MVP acquisition helps startups get significant savings in time and money. Moreover, skillful management and product reliability let you get an edge in the modern IT market.