Several companies are still investing in having their own quality assurance team even after some substantial start-up disasters worldwide. There is no doubt that many have succeeded as well, and now their products are out in the market, making a huge impact. But, the numbers of bug-ridden products are a lot more than that. So, we need to learn from these mistakes and ensure that the product we are launching is entirely accurate in every aspect. Read here how independent software testing services through outsourcing can help software and app owners save more bucks and get quality output before letting their products go live.
Why Setting Up In-House QA Process Is A Big Thumbs Down?
If you consider having your own QA process, then think again, as it does not take a lot of skills but a tremendous amount of time. Several IT companies find it challenging to put together a team that effectively delivers software quality assurance services, and the reason is a lack of resources, experience, and funds.
Not only this, there are a few well-established companies as well who have invested heavily in their in-house software quality assurance team but are very disappointed with the product's quality. This can literally destroy the company's image and funds as well. So, this is the reason why having an in-house team to provide software quality assurance testing services is a big thumbs down.
Future of Software Testing
According to software testing research by Global Market Insights, the size of the Software Testing Market was reached USD 40 billion in 2020. The same market is expected to increase at over 7% computed annual growth rate (CAGR) from 2021 to 2027. Thanks to factors like rising technological developments in AI, ML, and CI/CD to boost industry growth.
AI improves the overall test performance by offering flexibility, high accuracy, and increased visual validation in the software testing process. Moreover, the fast adoption of web-based apps for remote working fuels the demand for AI-based solutions.
Many companies are showing interest in integrating modern and recurring technologies into their software testing processes and tools to certify software efficiency. Significant industry players' massive investment in integrating AI technology ensures high-quality software solutions with an improved market position.
Nowadays, consumers are inclined toward digital services, which is likely to back the software testing market demand. Digital services offered through mobile apps get updated constantly with indispensable continual testing and development.
Many testing companies take higher time to test mobile apps. This time can be reduced by using new test frameworks and tools and cost-effective procedures. Proper help and guidance from an independent software testing company can help you detect software flaws fast and drive the market revenue.
Independent Software Testing can be the Best Solution
That is when you can consider connecting with a reliable software testing company in India. With them, you can have experts to assist you with software quality assurance report that assures that it is ticking all the boxes. If you are thinking how then take a look at the below-mentioned pointers to understand how outsourcing and connecting with an independent QA service provider can benefit your business:
Enhanced Quality
One of the biggest advantages of reaching out to independent software quality assurance testing services is that you get well-developed software in every aspect. The testing team working independently has a proper strategy and approach in place to assist you with biased-free service and ensure that the product is developed to perfection. The software quality assurance team first assesses the customer's requirements and then takes things ahead, keeping every bit of it in mind. So, they make sure that all the bases are covered, and you get your software development without any issues in terms of quality.
Skilled and Experienced Resources
Another major advantage of hiring online independent software testing services is that you get a highly skilled workforce at your service. The software quality assurance team carries out all the testing exercises following the best possible approach. They only hire the best talent after following a strict interview process. You get assistance across all testing domains when you outsource your service needs. So, you save recruiting time and eventually have the best hands at your work. Whether it is about load testing, manual testing, automation testing, security testing, they have all the aspects ticked as per your needs.
Minimal Life-Cycle Expenses
Companies that work with independent quality assurance testers can focus on other important aspects to deliver quality products as per the customer's specific needs. They don't have to worry about issues that might prevail in their software as the experts take care of it. So, they focus primarily on whether the software matches the application's requirements, scalability, and maintainability. The quality application can significantly cut down the maintenance expenses with no-failure costs. The independent testers will help you with rigorous testing cycles for both non-functional and functional prospects that include stress handling and performance.
Quick Launch
With independent testers taking care of your software application, it helps you bring the product to the market a lot quicker than your expectations. You get access to professionals who can assist you with automation testing that results in the form of quick results and eventually lead to a fast development process as well. So, it saves a lot of time in the process. As the staffing is optimized to ensure effective management of specific testing needs, you can be certain of releasing your software on time.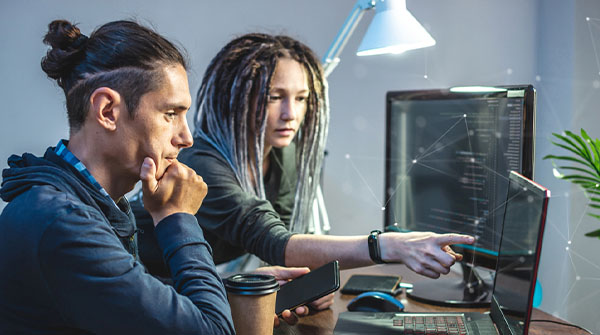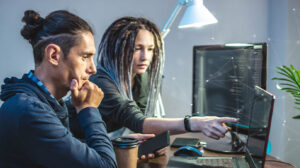 Flexibility
It is important for all of us to be flexible in this fast-paced world to keep up with the race. This is when you can consider opting for independent automation testing services. You get software quality assurance experts at your service to help you with real-time testing that can maintain the pace of the work and help you deliver the work a lot quicker and without any quality-related issues.
Wrap Up
This shows how a business can benefit significantly from outsourcing its independent software testing services. This can help you save a lot of time and assist you financially. You can deliver the product without any issues in terms of quality and ticking all the client requirements as well.
The demand for software testing solutions has increased in IT, telecom, BFSI, retail, manufacturing, and industries in the post-COVID-19 world to achieve better customer experience and faster delivery times. The adoption of cloud software testing and SaaS solutions has also increased owing to lockdown.
So, in short, software testing is a perfect bolster to race ahead in the competition.