Before discussing how to choose the best software for sustainability management, let's understand the concept of "sustainability" and how it is synthesized with the concept of management.
Understanding the Concept of Sustainability
If we tie the concept of sustainability to business, we gather that the terminology refers to the business practice in which the main focus rests on ensuring the well-being of the environment, society, and community as a whole.
Therefore, a sustainable business addresses two main categories – first, how it affects the environment; second, how it impacts society. A sustainable business takes into account a wide array of environmental, economic, and social factors to make an informed business decision.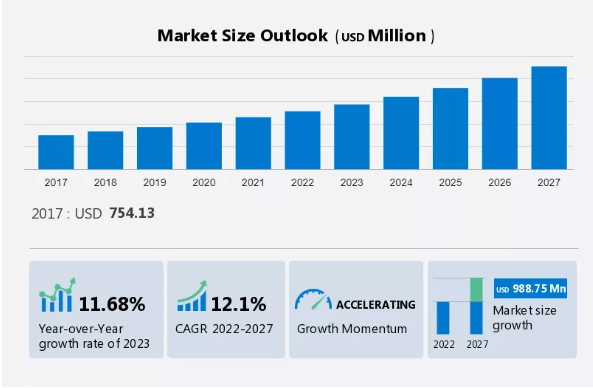 What is Sustainability Management?
Sustainability management is actually a synthesized concept of sustainability and management. The goal it serves relates to reducing emissions and energy consumption, promoting growth, and making the resources available for future generations.
Sustainable practices are applicable in businesses, agriculture, facilities, and communities by synthesizing a triangle of economic, environmental, and social views to make ethical management decisions regarding business growth and development.
It is not at all a concept narrowed to short-term profitable growth; rather it concentrates on long-term gain by ensuring that the management decisions perfectly align with the environmental and social costs of doing business.
Why do Businesses Turn to Software for Sustainability Management?
Businesses are increasingly aware of the value of sustainability and its inevitable role in building a salient brand image. Therefore, they have increased their reliance on sustainability management software as a sign of green initiative and sustainable business practices to run a business effectively and efficiently.
Businesses turn to sustainability software frameworks and online tools to make environmental performance and sustainability a priority, but also to leverage its potentiality to benefit from their green choices and actions.
In fact, by incorporating green business practices and formalizing program management in software systems, businesses can bring forth automated efficiency in their program, thereby gaining improved operational efficiency at reduced costs.
Also Read: Demystifying Carbon Neutral vs NetZero – Enterprise Energy Management Solution
Factors Driving Businesses to Adopt Sustainability Software
1. Understanding That Sustainability Is Indispensable, Not a Requirement
In an era of the connected world, wherein conducting business must have serious environmental priority in consideration, businesses pretty much understand that if they fail to adopt sustainability software, the result will be counterproductive to their intended brand persona.
So, they understand that if they improve their sustainability performance, it would help them fulfill their long-term business goals, such as – attracting customers, satisfying their expectations, reducing operational costs, relieving staff of administrative tasks, or improving their employee engagement.
2. Increasing Regulatory Compliances Around Sustainability
There have been increasing regulatory compliances around sustainability to ensure that organizations toe the line with transparency, governance, and accountability in their business practices.
The point is, maintaining a sustainable business is no longer a choice but is a law or regulatory requirement that must be followed. The regulatory compliances around sustainability include hospitality, automotive, food and beverage, retail, and financial services industries.
3. Pressure on Companies to Report on their Sustainability Performance
Companies these days are no longer in a position to withhold information clarifying their stand on sustainable business practices. From investors to consumers, pressures are being piled up on companies to disclose or report on how they are managing their impacts on the environment and society as a whole.
Another reason why companies are turning to sustainability software is the rising demand for sustainability metrics and KPIs. To meet such demand, companies are providing their employees with real-time sustainability performance insights to ensure that they are informed to make better sustainable business decisions.
4 Ways Sustainability Software will Benefit your Business
Sustainability management and reporting software is the result of sophisticated technology evolutions that drives many advantages for businesses.
1. Streamline the Data Collection Process
A sustainable business approach drives impactful results in various business areas of a company. Therefore, collecting relevant data is not only indispensable but it is also a time-consuming process, aside from being complicated, as sustainability data is manually updated using spreadsheets.
It should be noted that the accuracy and authenticity of collected sustainability data is one of the biggest challenges associated with ESG (Environmental, social, and corporate governance).
In a report by KPMG, 49% of institutional investors have found that a lack of quality or trusted sustainability data is one of the main challenges in making ESG-based investments.


The use of sustainability software is crucial, as it is designed to capture sustainability data that can be configured to track data from various departments simultaneously. Besides, it can interpret ESG-related data, simplify, and automate the workflow.
2. Provides Crucial Insights And Improves Transparency
The role of technology in creating clarity and insight on a complex matter such as sustainability management is substantial. Therefore, sustainability management software comes in handy in terms of facilitating an efficient process with more proactivity in the overall value chain.
It improves your insights into the organization on a broader and deeper level to understand the sustainability status, of your organization.
Data-based insights help you figure out improvement areas, thereby allowing you to steer ahead your organization in the right direction or understand how it measures against ESG and sustainability factors.
As a result of data-based insights provided through sustainability software, you can make strategic decisions leading to the accomplishment of your organization's goals for a sustainable business commitment and increased performance.
In addition, the efficacy of sustainability software is not limited to just providing you insights to acme more strategic decisions but it also improves transparency.
By tracking and broadening your understanding of climate frameworks and other metrics relevant to your organizations, you can set targets, measure the progress of how far you have achieved your sustainability goals, and create value-adding reports to improve transparency.
3. Ensures Quality Of Reporting And Compliance Adherence
Sustainability software in UK helps organizations save time and effort from compiling reports or mandatory disclosures. Moreover, it comes equipped with reporting tools that companies can use to ensure compliance with the requirements of challenging regulations and frameworks.
4. Reduces Costs and Increases Revenue
Sustainability software streamlines process allows you to rid of margins of error, and save time from ad hoc tasks, manual work, etc. Moreover, the way it provides a deeper insight into your value chain can be helpful in identifying wasteful activities. You can optimize energy and water consumption along with sparing costs with improved resource efficiency.
Sustainability management, if done effectively and efficiently, will give out a clearer picture of the positive impact you are creating, along with new potential in your organization. Meaning, you will reach more conscious and sustainably driven customers and would pave the path for the revenue growth of your business.
5 Key Things to Look for When Choosing The Best Software for Sustainability Management
Among the plethora of sustainability management software products in today's marketplace, choosing the right one in conformity with your business needs and regulatory requirements sounds like a herculean task. Anyway, here is the rundown on some how-to-choose tips intended to help you gauge every aspect of sustainability software before picking up the one for your requirement.
1. Choose Based On How Better It Functions
When it comes to choosing a sustainability management solution, consider the important features you want pertaining to your current and future needs. A company's requirements for sustainability management, like data collection and tracking, can differ vastly, such as –
Sector benchmark reporting
Supply chain emissions coverage
Waste management data
Energy consumption rate data
Therefore, sustainability software has a depth of functionality, in terms of helping you track and report on main sustainability KPIs, support various organization types and sizes, and have a large and active user base.
Make your decision of choosing sustainability software by considering scalability and selecting a program that grows corresponding to the growth of the company. Ensure that the software integrates with other tools, like an enterprise resource planning (ERP) system, or a business intelligence platform.
The feature will ensure that the software can help you meet your sustainability goals.
2. Choose Based On Its Easy Data Accessibility To Everyone
What if a centralized data location exists for everyone who needs to input data? Imagine the productivity when data owners/data collectors can enter their own pertinent KPI and data related to greenhouse gas directly without having to search for data from different company groups or surfing through email for spreadsheets or invoices.
This is imperative when you deal with company locations in different geographic regions. An intelligent software system is that centralized data source that helps you find the relevant inputs.
Main Features to Consider in Sustainability Software –
Sustainability data should be stored in one managed location, irrespective of text or numeric, from an automatic data acquisition system, hand-written logs, or even third-party documentation, such as air permits.
Since all sustainability data are stored in one managed location, it allows streamlined reporting
A centralized data location ensures easy accessibility of relevant sustainability inputs in different formats and terminologies. They mean very important for final reporting.
Check the built-in reminders, notifications, and escalations to ensure the inputs are carried out on time. You also get to know what is missing and who to contact if the deadlines are missed.
3. Choose Based On How It Allow Effective Data Management
Trusted sustainability software ensures that data collection and quick processing of large data volumes is carried out seamlessly. When you make a decision to choose a software program, don't forget to check its usability.
The software should be like a functional dashboard to give out relevant information. Also, make a priority of Cloud-based software to enable you to access data from anywhere and across multiple devices.
That's because sustainability software in an off-premise environment is more productive for easy exchange of inputs between internal and external stakeholders. This means managing ESG data more effectively.
4. Choose Based On Its Data Security Features
When it comes to selecting sustainability management software, consider data compliance as a key priority. You get access to key business information; a sign of the productivity of the software that integrates with your organization's management system. Ensure that the software you are considering complies with all necessary data regulations. This is crucial for leading the success of your sustainability efforts and the safety of your organization's sensitive data.
Choose the solution with data encryption and a backup system to combat unforeseeable circumstances of data loss in the future. Check if the sustainability software is good enough to help you set access controls and audit trails to monitor who's accessing your data.
5. Choose Based On Efficient Detection Of Data Anomalies
A software solution should be able to flag data anomalies at the point of entry so that any problems could be fixed immediately. As a result, it would help your organization save a lot of time in the long run.
Sustainability reporting software helps with the option to set validation rules for data entries that are unusual or which deviate from certain thresholds and fix the anomalies right away.
Choosing a readymade solution may sound pretty easy but these products are limited with functionalities not sufficient to meet your needs completely.
That's the reason why we recommend custom software, tailored to the specific needs of your business will help you experience the best results in the long run.
Winding Up
Sustainability software has proven its efficiency or exigency for organizations worldwide, not only in terms of improving their brand persona but also in adherence to regulatory compliances.
In fact, the value and importance of sustainability management and reporting software are so substantial that companies adopt it to make profitable growth in the long run, together with fulfilling their responsibility toward a safe environment and a healthy society. These custom software solutions help organizations improve their sustainability performance with insights to help them achieve their business goals.
Organizations can leverage the potentiality of sustainability software to be more responsible in their business practices to positively impact the environment and society.
Meanwhile, choose the software program based on its underlying features and benefits as discussed above. This is important, given it will help you with detailed tracking, setting goals and target metrics, measuring progress against the set targets, and automating the sustainability reporting process, etc.
Are you looking for the best software for sustainability management in UK?
Look no further, as Binmile is your qualified custom software development consulting for futuristic solutions to help you innovate your business with adherence to regulatory requirements.