More consumers are making the switch to electric vehicles with market unit sales expected to reach 2.46 million vehicles by 2028. The demand for an accessible and reliable EV charging platforms is skyrocketing. As opposed to traditional or outdated charging devices that aren't connected to the cloud, smart charging apps allow the owner accessibility, to monitor, manage, and restrict the use of their devices remotely to optimize energy consumption. This intersection of technological, and sustainable transportation is incomplete, if users are not offered a more user-friendly design and more personalized services. That's where service design enters.
Service design thinking involves creating experiences that resonate with users. It can be anything from user-friendly interfaces, and clear signage, to intuitive payment systems. This not only simplifies the EV charging process but also aligns with broader environmental and scalability goals. In this blog, we discuss the transformative role of service design in creating EV charging apps or platforms. We will also talk about the significance of why a user-friendly charging platform is indispensable for a sustainable and seamless electric mobility experience of both EV owners and businesses.
Key Benefits of Service Design in EV Charging Platforms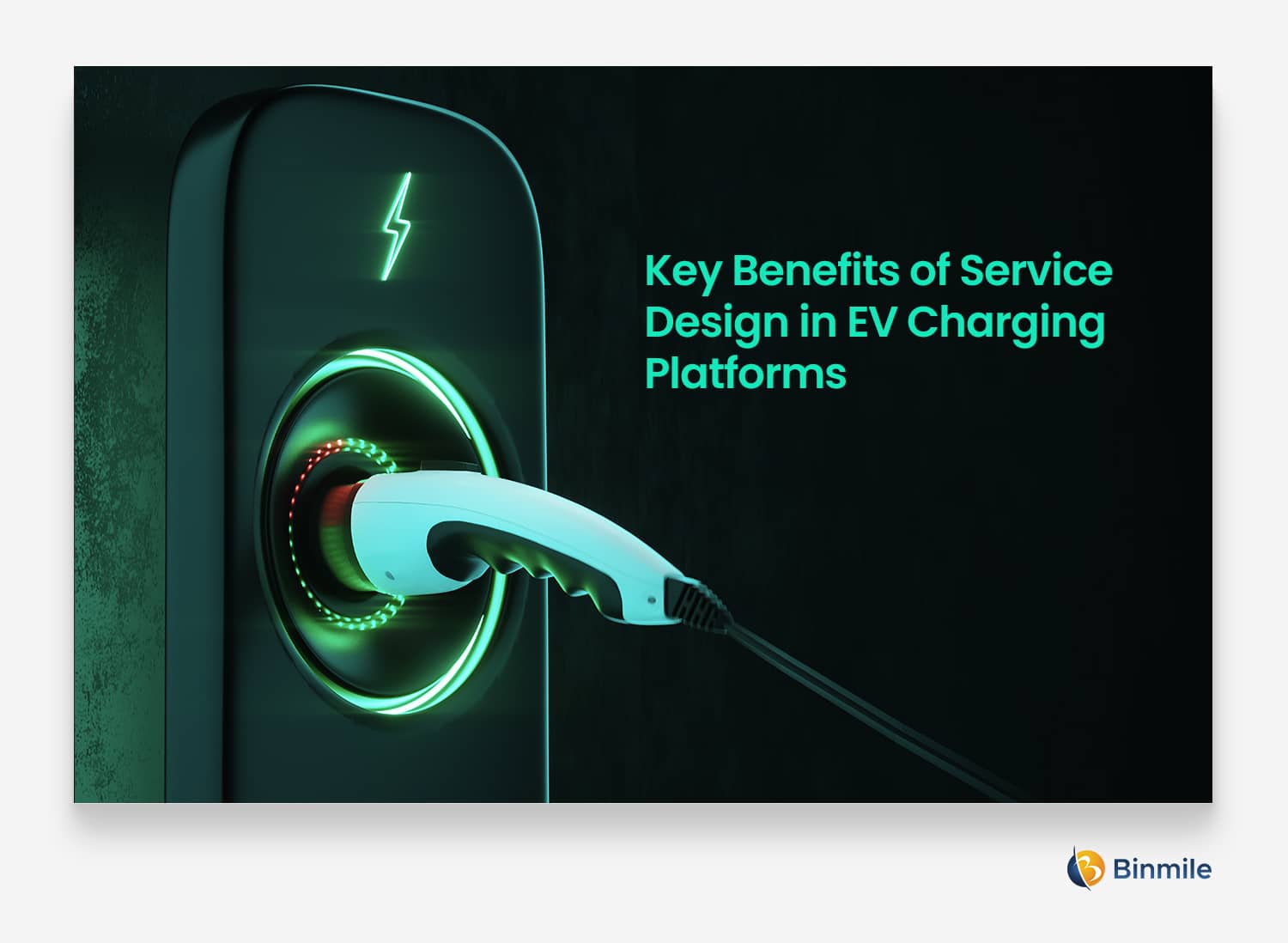 Service design is proving to be a crucial factor in creating EV charging platforms that prioritize user needs, accessibility, and sustainability, ultimately propelling the EV revolution into a user-centric and environmentally responsible future. Let's discuss more about utilizing it in developing EV charging apps:
1. User-Centric Approach
Service design begins with in-depth user research and "persona" development. This allows businesses to empathize with EV owners, and understand their unique needs, preferences, and pain points. By placing users at the core of the design process, service design ensures that the resulting EV charging platform aligns closely with their expectations. This user-centric approach is foundational in creating a customer-friendly experience, fostering user trust, and driving adoption.
2. Streamlined User Journeys
Through meticulous journey mapping, service design identifies and simplifies complex processes. For example, it ensures that the steps involved in locating a charging station, initiating a charging session, and making payments are intuitive and straightforward. By minimizing confusion and friction, service design streamlines user journeys, ultimately enhancing the overall charging experience. This efficiency encourages users to embrace electric mobility with confidence.
3. Personalization Options
Service design allows for the integration of personalization features within the platform. Users can set preferences, such as charging schedules, favorite stations, advanced reservation systems, and notification settings. This personal touch adds to the user-centric nature of the platform, minimizes wait times, and enhances user experience, making users feel in control of their EV charging experience. Personalization not only enhances convenience but also fosters a sense of ownership and loyalty among users.
4. Simplifying Complexity
EV chagrin can be complex, especially for first-time users. There's a need for effective communication, and service design prioritizes this aspect. It ensures that EV charging platforms provide simpler processes, clear instructions, transparent pricing, and real-time information on station availability. Users should know what to expect when they arrive at a charging station, reducing anxiety and uncertainty. Clear signage at physical stations and well-designed mobile apps are part of this strategy, ensuring that users have access to essential information at their fingertips, making them easy to understand and follow.
5. Data-Driven Decision Making
Service design relies on data to make informed and strategic decisions about user needs, preferences, and pain points. These are the foundation for identifying pain points, tailoring user experiences, and making user-centric improvements. From personalized suggestions to optimized resource allocation and predictive analytics, services design ensures that the platform continually adapts to meet user needs while maximizing operational efficiency.
6. User Feedback Mechanisms
Implementing user feedback mechanisms, such as rating systems and issue reporting, is integral to service design. Feedback isn't just collected; it's actively used to improve the platform continuously. By providing users with a channel to voice their concerns, service design ensures that issues are addressed promptly, leading to a more reliable and customer-friendly platform over time. It also demonstrates a commitment to excellence and responsiveness, further building user trust.
7. Environmental Responsibility
Service design promotes environmental responsibility. This can involve the use of renewable energy sources in the charging infrastructure, reducing the carbon footprint of EV charging platforms. By aligning the platform with environmental goals, service design not only satisfies eco-conscious users but also positions the platform as a contributor to a greener future, further enhancing its appeal and relevance.
Top Features of a User-Centric and Effective EV Charging App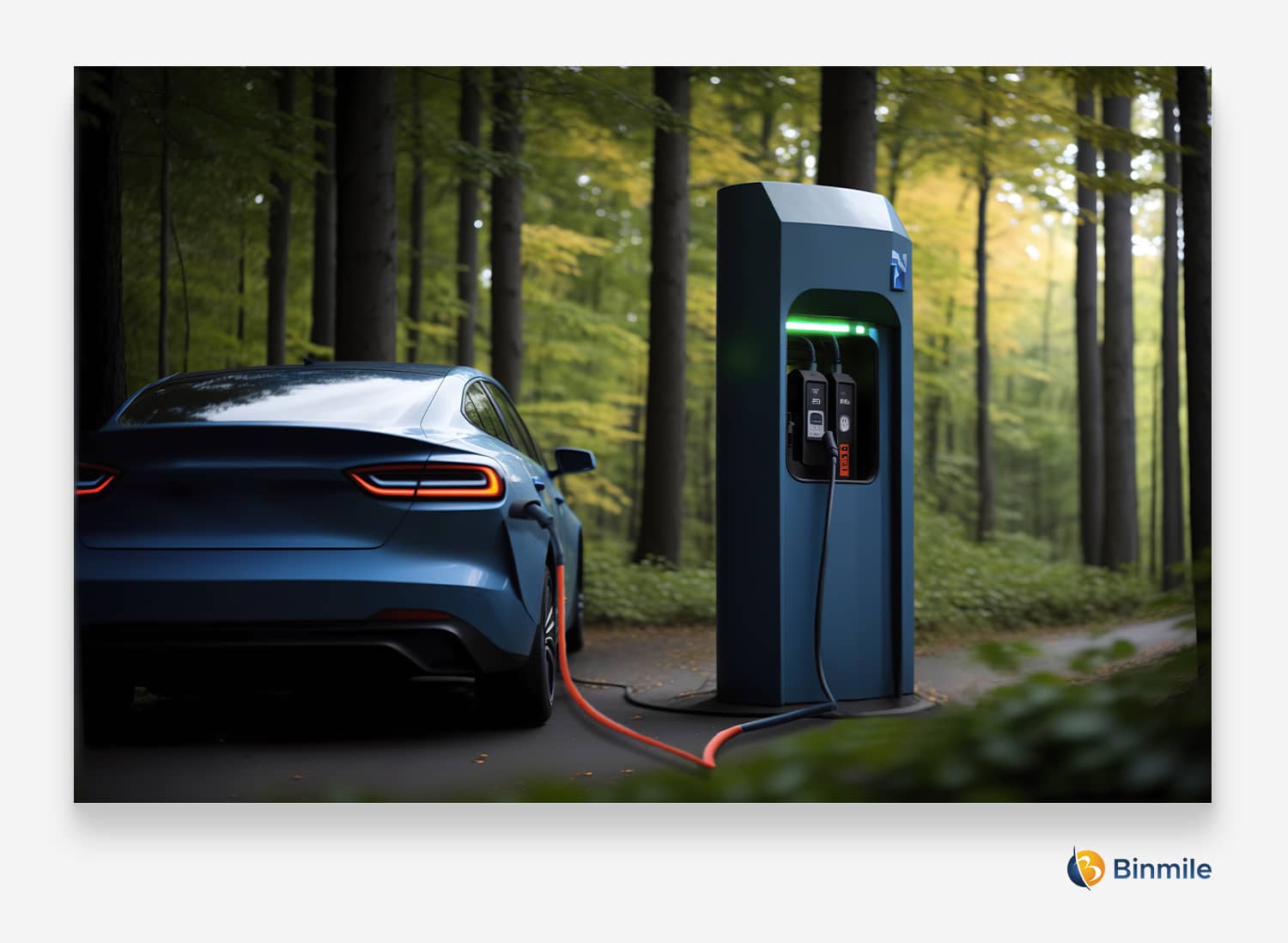 The market is full of software development companies building EV charging apps or websites Yet, all too often, these applications are crafted using cookie-cutter templates, failing to capture the genuine value and distinctiveness of your products or services. Following a user-centric approach not only attracts EV owners but also positions your platform as a reliable and user-centric solution in the competitive EV charging market.
In the following section, we have compiled a set of essential considerations for crafting an EV-charging mobile application development:
Intuitive User Interface
The user interface should be user-friendly and visually appealing. It should enable users to easily locate nearby charging stations, view station availability, check charging speeds, and initiate sessions with minimal effort. Clear signage at physical stations and a well-designed mobile app contribute to an intuitive interface.
Embrace Technology
Leveraging mobile apps and IoT (Internet of Things) technology allows users to locate, reserve, and pay for charging sessions seamlessly. This also ensures continuous monitoring and ensures the high availability of critical charging services or information like telemetry data and user requests.
Real-time Station Status
It ensures that users have access to up-to-date information about charging station availability. It should provide data on the number of open charging ports, estimated wait times, and any maintenance alerts. Real-time status updates empower users to make informed decisions on where and when to charge.
Seamless Mobile App Integration
Ensure while building an EV charging software development app, it should seamlessly integrate with the platform, offering an extended set of features. Users should be able to locate stations on a map, check real-time availability, reserve slots, pay for sessions, and monitor their charging progress remotely.
Transparent Pricing
Transparency in pricing is vital for user trust. Clearly display per-kilowatt-hour rates and any additional fees. Consider offering cost estimators that allow users to predict charging expenses based on session duration and energy consumption.
Enhanced Data Privacy and Security
EV charging platforms amass sensitive data, from user details to charging habits, and payment data. to charging habits. This protection isn't just a legal duty; it's vital for user trust and network success. So, make sure you implement robust security measures to safeguard identities and crucial personal and financial data from potential threats.
Personalized User Profiles
When you improve user experience it adds a tailored touch to the user experience, making it more user-centric. These profiles should enable users to set preferences, such as charging schedules, history, favorite stations, multi-payment methods or charging receipts, feedback section, and even user feedback section to enhance station quality and overall user satisfaction.
Enhancing EV Charging Platforms With Intelligent Service Design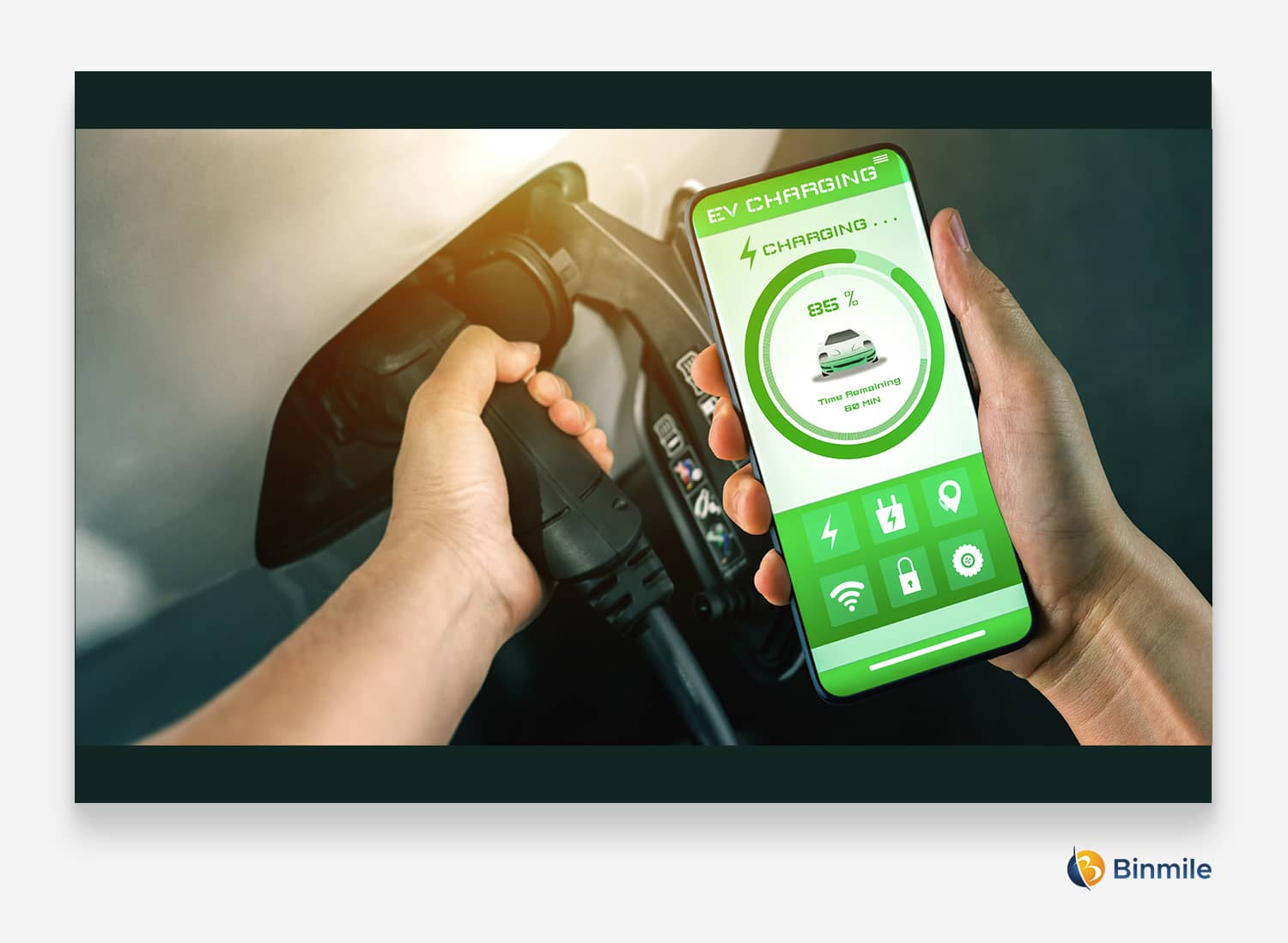 Building a user-friendly EV charging platform is a human-centered endeavor. It envisions a world where EV charging is straightforward, intuitive, and enjoyable. Service design serves as your trusted guide on this journey. It simplifies intricate processes, providing clear directions and user-friendly interfaces. In this blog, we discussed how developing an efficient and customer-friendly EV charging platform requires a combination of technology, service design, and sustainability initiatives. We also shared some of the top features of creating a user-friendly EV charging app that can help you create a compelling offering that attracts both EV owners and businesses looking to invest in the future of transportation.
Keep your focus on scalability, reliability, and user satisfaction, and you will be well on your way to success in the dynamic world of EV charging apps! Additionally, seek out an application development services company that can empower you to create a cost-effective, secured, and highly functional next-gen EV charging app!