Recently, American multinational technology giant Apple rolled out several tools and technologies to give developers an upper hand to create more engaging app experiences and build high-quality apps. From Xcode Cloud to the App Store to Swift language, Apple has developed loads of features and updates that will help developers get better control over apps and push their app experience forward. These new updates are going to take iOS app development to the next level. Read this content and know more about Apple technologies and tools to let developers get better apps for Apple hardware.
What is New for iOS App Development and Developer?
In a Worldwide Developers Conference or WWDC held in June 2021, Apple said it had paid $230 billion to developers since it launched. Moreover, the App Store has about 600 million weekly visitors.
Susan Prescott, Apple's vice president of Worldwide Developer Relations, says, "We're thrilled to provide our developer community with powerful new tools and technologies to help create even more compelling and higher-quality apps while engaging with their users in all-new ways through the App Store." He adds, "With the robust set of tools included in Xcode Cloud, continuing innovation in the Swift programming language, a wide range of new APIs, and even more ways to reach users — Apple's platforms have never been stronger."
Xcode Cloud
Xcode Cloud is a powerful new continuous integration and delivery cloud service. It has been ideally designed for Apple developers to build, test, and deliver iOS apps more efficiently and quickly. Xcode Cloud comes with many tasks and tools, and it is suitable for iOS developers and teams of all sizes. Built into Xcode 13, Xcode Cloud, built into Xcode 13, gives simple ways for developers to:
Automatically build apps in the cloud
Build, test, and deliver high-quality apps efficiently
Deliver the app to external beta testers
Deploy a build of the app for internal testing
Help developers save more time
Quickly test on a simulated version of Apple devices
App Store
Now, the App Store will be a tremendous advantage for iOS developers. Now, the App Store will give developers new controls for promoting timely events happening in iOS apps and games. The App Store will give developers reasons to connect with users with features of in-app events and custom product pages.
Custom Product Pages for showcasing different features
New product page tools for greater flexibility
Privacy-friendly analytics for making the best decisions by users
Product Page Optimization for testing screenshots, videos, and app icons
Updated guidelines for the emerging app category to offer creator content experiences
Users can discover games featuring events
Swift
Now, building immersive content in apps or on the web will be easier for developers with built-in concurrency support in the language. Swift is known as Apple's powerful and intuitive programming language, and it enables developers to write code efficiently. Now, the language will give developers the efficiency to build sophisticated app UIs. Now, users will be able to get responsive to user input.
Developers can bring more fantastic experiences to users
Developers can write fast, modern, safe code with fewer mistakes
Developers take advantage of powerful multicore silicon across devices
Enhancements for improving user and developer experiences
Reinvented user interface development to develop great-looking apps with fewer codes
Swift Playgrounds for creating the visual design of an app with SwiftUI
Augmented Reality
With over 1 billion AR-enabled devices, Apple has the world's largest augmented reality (AR) platform. ARKit and RealityKit power these AR devices. ARKit framework helps developers to build better experiences. On the other hand, RealityKit is a rendering, animation, audio, and physics engine. Powerful API RealityKit will enable developers to create high-quality, photo-realistic 3D models. It is also ideal for building amazing AR apps. In addition, the powerful engine contributes well to creating more realistic and complex AR experiences. Moreover, new APIs and tools in Apple operating systems will help game developers create all-new experiences for their users.
Read more: Questioning an iOS App Development Company for Meaningful iOS Applications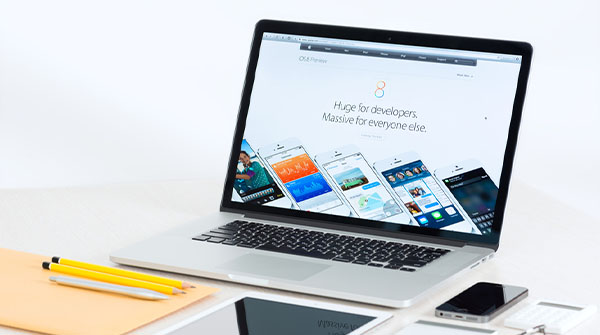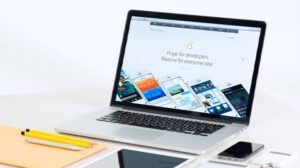 Additional Developer Tools and APIs for developers
Apple Watch developers offer a deeper level of customization
FaceTime enhancements with 3rd party video-calling apps
New camera APIs for better-fused images and high-quality
New extensions in Safari to create unique, powerful extensions
Physical Audio Spatialization Engine for game developers
Share user status in conversations with Slack and WeChat messaging apps
SharePlay to build new types of shared experiences for iPhone, iPad, and Mac.1 users
ShazamKit for integrating audio recognition technology directly into apps
StoreKit 2 new APIs to handle product entitlements and testing support
TestFlight on the Mac to test in-app purchases and app features
Xcode 13 for adding powerful new team development features
When it comes to making great mobile apps for apple hardware with iOS app development, regular updates and new features make a big difference. Suppose you are planning to have a new iOS app for the App Store with a superb performance. In that case, you need to take help from a leading iOS app development agency that can use all mentioned above tools and technologies professionally.
You can opt for native iOS app development services UI/UX design, coding, debugging, custom development, upgrade, maintenance, and API integration.