Business enterprises expect reliable, qualitative, performing, and easy-to-use software free from all sorts of defects and flaws. That is why it is crucial to find defects/bugs before delivering the software to the client. Here, API testing matters the most as it guarantees the quality of the software. When we talk about API testing, it is a software testing type for validating Application Programming Interfaces (APIs) and checking the functionality, reliability, performance, and security of the programming interfaces. In the last decade, this software testing type has become a buzzword in the world of testing. Read this content to know more about API testing trends from the perspective of developer experience and testing for newer architectural patterns.
API Testing Trends in 2021
The Data Bridge Market Research findings analyze that the API testing market will display a compound annual growth rate (CAGR) of 19.9% in 2021-2028. The industry is also expected to reach USD 3,265.52 million by 2028. This likely growth of the API testing market will be driven by factors like
Rising acceptance of API technology by small and mid-sized enterprises and large enterprises
Growing complexities in the information technology sector, and
Augmented attention on execution of advanced technologies for software development
Like previous years, 2021 will also be known for the growing use and importance of API Testing. This year, API will be the subject of discussion in the testing community. As an integral part of testing, it directly covers the testing of application programming interfaces (APIs) to check reliability, functionality, security, and performance. Although automation testing is vital at all product development stages, it matters the most in the last and primitive stages. After designing logic, APT testers built tests for data validation and its response to the testing. This testing type is vital for finding bugs and running tests faster.
There are various aspects that need thorough testing. Every application programming interface does a well-defined function. It also translates many performances and technical parameters under the hood. The parameters need to be idempotent across all API invocations. All of these aspects need thorough testing. In addition, APIs have a greater purpose in achieving specific business objectives for the end-users, the API consumers. This API user experience augments extra dimensions for testing.
Developer Experience for APIs
Offering a more excellent developer experience is significant to increased API adoption because most API consumers are developers. Then, API testing must also contain developer experience test plans outside the usual software testing. Remember that testing is subjective from the perspective of developer experience.
It will be good to get the most out of the API testing if many testers are involved in the testing process and give rating different API parameters. It will definitely help you get an overall developer experience. Intuitiveness, structuring, and consistency are a few critical elements of worthy developer experience. Developers need to know that an intuitive API causes a better turnaround time, and it is easy to follow well-structured API documentation. Through consistency, developers can handle the API calls perfectly and get better readability and code robustness.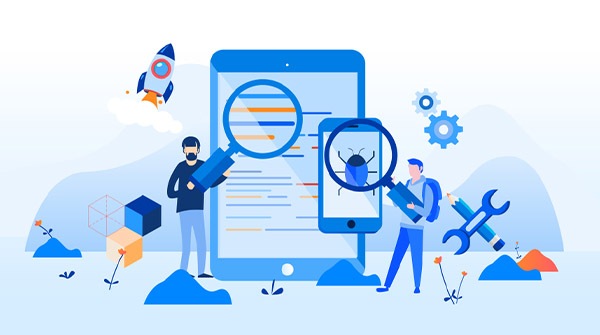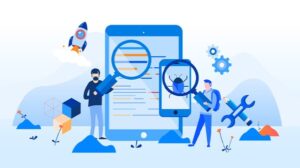 Testing for Newer Architectural Patterns
We know that the nature of REST architecture is synchronous. Moreover, the trend of an increase in event-driven and streaming APIs is shifting the scenario towards asynchronous API operations. Consequently, API testers should develop their skills for testing asynchronous APIs. Interestingly, there is a specification for APIs defined by a standardization effort. Here, the AsyncAPI consortium, adapted from the OpenAPI specification, enhances specific extensions for defining the server-side event parameters.
Professional testers structure and manage their test cases with API testing tools like SoapUI, Postman, Katalon Studio, Tricentis Tosca, and Rest-Assured. Enterprises can take their software to the next level by hiring a competent API testing company. A certified and experienced API test expert knows how to get the best out of a software product.
You can choose from validation, UI, security, load, fuzz, penetration, runtime, and error detection testing to get a competitive edge.