The valuation of the global healthcare IT market size was USD 74.2 billion in 2020. According to reports by the American Medical Association (AMA), the market size is expected to touch USD 166 billion in 2028 at a compound annual growth rate (CAGR) of 10.7%. The report suggests a significant rise in the adoption of healthcare IT services in recent years due to technological innovations, adoption of preventive care, increasing funding for mobile health startups, and the global pandemic situation. Consequently, the market for medical software and mobile apps continues to grow at a faster pace. As a result, there is a big need to follow quality requirements in healthcare and give attention to medical software and app testing. Quality assurance testing experts fulfill healthcare industry needs with quality software testing services. Read the content and find out more about the challenges and types of QA testing for healthcare that focus on healthcare projects.
Software Testing Challenges
Healthcare software testing is unique at it comes with specific requirements and challenges. Evaluating a healthcare software and app product needs more attention. QA testing vendors need to stick to strict regulations, ensure data privacy and security, and test a user-friendly product that connects to existing infrastructure faultlessly. Some of the actor categories involved in the healthcare system are:
Providers (hospitals, clinics)
Receivers (patients)
Intermediaries (insurance companies)
Regulatory authorities
Solution vendors
Here, the primary task of a performing app or software product is to entertain all these categories and offer timely and accurate responses. Moreover, the app should be tested in real-life situations after approval in the development environment. It is ideal for preventing dysfunctions and ensuring proper integration with other platforms. It should be free from issues of installation, slow run, performance, and crashing. Frequent change requirements, legacy systems, rising development costs, and faster time to market are the factors that a professional QA and software testing expert should consider. Overall, the software product should be tailored specifically to the healthcare industry's needs. QA testing for healthcare means timely availability of a fully functional, responsive, and quality product.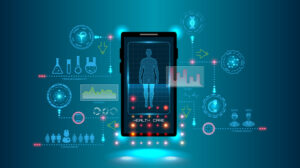 Healthcare Software Testing Strategy
Some of the evident reasons for comprehensive testing in the healthcare sector include interoperability of medical devices, functional validation of the software, security of the applications, effective implementation (AI, IoT, and big data), and usability testing in healthcare. Generally, QA testing experts stick to the following software testing approach to let software and apps pass at different test sets. These include:
Functional Testing
This sort of testing ensure that the healthcare software product will behave as intended, even in odd conditions. The testing type also detects gaps and authenticate scenarios before the app moves on to the next levels.
Performance Testing
This sort of QA testing for healthcare is vital for assessing QA checks if the app or software responds well enough to be helpful. Factors like architecture, scalability and tuning are concerned with performance testing.
Automated Testing
A large number of medical application testing projects prefer to go under the hammer of automated testing. The best part of this testing type is to know if there are any reusable. Test automation is going to bring immense changes in testing standards to cut costs and time-to-market.
Penetration and Vulnerability Testing
When it comes to a healthcare program that handles information and data effectively, Penetration and vulnerability testing make a big difference. This testing type ensures that all healthcare-related financial records will be safe and secure.
UX Testing
UX testing for healthcare is essential for knowing if the software program is intuitive, easy to use, and has a petite learning curve. QA testing experts can also try localization quality testing to bring the best out of software products.
Summing Up
There is no shortage of testing companies that cater to the needs of medical application testing projects. However, when it comes to making the most out of QA testing for healthcare and test healthcare software and app products, you need to take help from a leading QA and software testing expert. Professional testers match the expectations of the health care industry with test automation (including Selenium), security testing, accessibility testing, performance testing, compatibility testing, QA functional testing, and QA mobile testing services.
Technological advancements are fueling the healthcare market growth. That is why QA testing experts need to overcome the expectations of medical healthcare investors with the best software testing solutions at competitive prices.