Business enterprises always look for the best CMS available in the market when building a website or blog. Picking up the best content management system (CMS) for the website can be intricate as different CMS platforms have immense popularity and self-hosted open-source CMS. However, CMS helps you organize, manage, and modify the contents of your website without the requirement for any HTML or CSS coding skills. The easy-to-use environment of the modern CMS platforms indicates that anyone can design themselves a great-looking website all on their own. For that, you don't have to be a web developer, a designer, or have any previous experience with website building either. In this blog, we look for three of the most popular and best CMS for business enterprises evolving into 2021 and analyze their pros and cons so that you can pick the right one.
Common Aspects of in WordPress, Joomla, and Drupal
As there are a lot of communities, but also, they are unusual in many aspects. For instance, they have various policies about adding to the core software, managing modules, templates, etc. These variations make a big collision on users and how they create their websites. Having that said, let's take a glance at how WordPress, Joomla, and Drupal relate to each other so that you can pick the most suitable website builder platform for your business. When we talk about the usage and beginner friendliness, these CMS for business enterprises tools make a difference. Most of the people creating their websites but are not web developers, designers, or programmers. They are ordinary users who want to make a website. Easiness of use is a vital part for most users. All three of the web's most popular CMSs have many similarities in terms of technology, philosophy, and community.
All three of them are addressed primarily in PHP.
They hold MySQL as their database management system. WordPress entirely supports MySQL, whereas Joomla and Drupal support other database management systems.
All three use themes and templates for visual appearance, plugins, modules, or inclusion for extending features.
They all are open-source software, and all are community-driven projects.
WordPress
WordPress is an online, open-source website-making tool written in PHP. When it gets to CMS comparison, it's the simplest and most powerful blogging and website content management system (or CMS) in presence today.
It is successfully used for designing simplistic websites. WordPress is the most powerful for web developers or designers to create sites for clients efficiently. WordPress is perfect for moderately simple websites, everyday blogging, and news sites. The growth of WordPress is easy, and one can observe real-time advances as they implement changes on their website.
Benefits of WordPress
It begins with preinstalled plugin and template function.
It is easy to use.
User-friendly and excellent for beginners and amateurs.
It has over 45,000 Plugins for nearly all the functionality.
USP: WordPress gives lots of customization choices of a theme.
Joomla
Joomla is a gratis and open-source content management system (CMS) for publishing web content. It is excellent for e-commerce or social networking websites, but it requires a basic understanding of technical skills when it comes to CMS comparison. Joomla is sketched to work as a community platform with excellent social networking characteristics.
Joomla develops somewhere between simple WordPress and comprehensive and superior Drupal when it is about complexity as per CMS comparison. Joomla assists in keeping a record of web content. As per CMS comparison, Joomla grants developers more content and building flexibility than WordPress gives.
Benefits of Joomla
Joomla is open-source, so its license is open free of cost.
Joomla can be used for multi-use like government applications and corporate websites.
It's Easy to Use.
Not so Technical.
There are many templates and themes available for Joomla CMS development.
Joomla CMS development can be moved to any server.
USP: According to CMS comparison, Joomla needs some Plugins for specific scripts. Its Customization is confined. It is demanding for a simple and small website.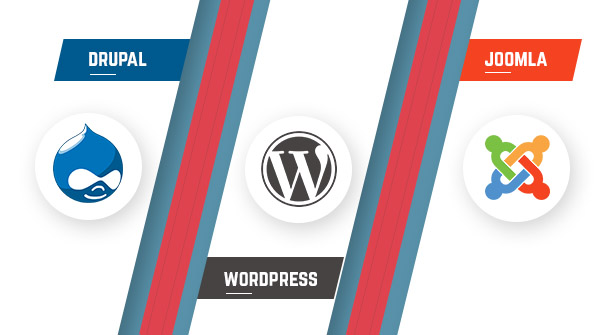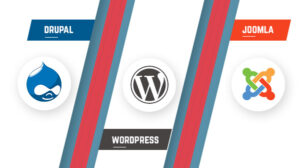 Drupal
Drupal is one of the most difficult but additionally the most powerful. It needs a simple understanding of HTML, CSS, and PHP. Drupal an exceptionally SEO Friendly CMS; it begins with Fresh code and practical modules. If CMS Comparison develops, then Drupal is recognized as robust taxonomy and knowledge to tag, categorize, and create multiple contents.
Benefits of Drupal
Drupal doesn't need any specific function for coding (like HTML coding).
It appears with a Thousand free Modules.
Drupal has Primary and Superior Features.
Drupal originates with Readymade Professional Themes.
USP: Suitable for creating multiple contents
Summing Up
More or less, all these CMSs are suitable for different uses and purposes. Note that an enterprise CMS comes loaded with features and ready-made integrations for boosting your search engine presence. Choosing a great enterprise CMS always matters the most as it gives you an edge. Have a look at some of the factors showing why you need a superb CMS for business enterprises. A practical enterprise CMS can boost traffic to your website, streamline collaboration to power productivity, implement much-needed information governance. Once you are satisfied with a particular CMS tool, it is high time to hire experienced CMS development companies.
With a professional CMS developer, you are about to get a performing website that you can easily manage without bearing too many development costs.