Laravel is a popular PHP web application framework that makes a big difference with its expressive, elegant syntax. Every developer expects development must be a creative and enjoyable experience. Here, Laravel eases many common tasks in web projects and simply takes the pain out of development. Laravel is accessible and robust that offers tools for building large apps. The Laravel ecosystem delivers powerful security features to make the app development process faster and effective. Laravel is one of the most accepted frameworks in app development due to the following factors: speed, intuitiveness, high scalability, and cost-effectiveness. Read this content and know about the unique Laravel ecosystem for app development that makes the development process easy and gives enterprises a competitive edge.
Unique Laravel Ecosystem Tools for Development
There are a few Laravel features that make the framework special. These features include an inbuilt template engine, inbuilt tool artisans, built-in object-oriented libraries, MVC architecture support, unit testing, basic caching system, HTTP route middleware, strong community support, dependency injection container, multiple back-ends, intuitive database ORM, database-agnostic schema migrations, and real-time event broadcasting. Laravel ecosystem is mature and delivers the potential to manage any use case. Have a look at the topmost Laravel ecosystems available for various purposes.
Laravel Nova
It is a single-page application and an elegantly designed administration panel built on Vue.js and Tailwind ecosystem. This app looks trendy and impressive.
Noted features: Resource management, custom metrics, queued actions, custom tools, custom filters, authorization, custom fields, and scout search integration.
Laravel Forge
It is a server management platform that allows you to organize unlimited PHP app on DigitalOcean, Linode, Vultr, Amazon, Hetzner, etc. Interestingly, the platform has already managed 265,310 apps at the global level.
Noted features: Free SSL certificates, secure by default, simple queues, collaboration, and push to deploy.
Laravel Sanctum
Laravel Sanctum or Airlock is a Laravel package designed for the authentication of Single Page Applications (SPAs), mobile apps, and token-based APIs. It lets app users generate many API tokens. It exists to solve two separate problems: API Tokens and SPA Authentication.
Laravel Lumen
It is one of the fast micro-frameworks by Laravel. Lumen framework helps deliver lightning-fast APIs and microservices without any compromise.
Noted features: Speed and convenience.
Laravel Vapor
Empowered by AWS, Laravel Vapor is a serveries deployment platform for Laravel. It strongly manages the whole Laravel application infrastructure.
Noted features: Collaboration, quick rollbacks, pipeline friendly, database, cloud storage, cache scaling, CloudFront CDN, and Metrics.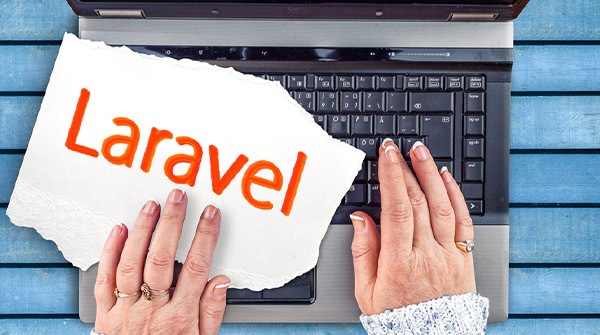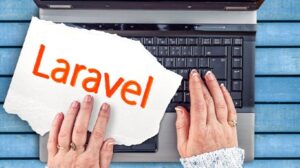 Business Benefits from Laravel Development
Being a progressive and scalable framework, Laravel provides several benefits for the growth of your business with scalability. Interestingly, the framework offers robust tools for real-time test events and dependency injection units. Consequently, business enterprises go gaga over Laravel ecosystem. Let's check out some benefits that enterprises can get from Laravel development. These include:
Clear verification to assure app security, ensuring unauthentic clients stay away from resources
Great business ROI with the best functionality and performance
Improved performance of highest-performing web application with rich features and tools
Incredible feature list for developers to build the best-in-class web apps
Time and cost-saving with a MVC architecture for rapid web application development
Web application security against different online threats with smooth web app functioning and zero security threats
Laravel ecosystem gives lots of benefits to developers involved in the Laravel app development. Business enterprises can make the most out of Laravel by hiring a Laravel app development company. The company is supposed to offer the following services: Laravel Consulting & Strategy; Laravel Extension Development; Laravel Restful App Development; Laravel Support & Maintenance; Laravel Customization &Integration; Laravel Web Development; Laravel Migration & Upgradation.
Some of the top brands and organizations using Laravel web development include 9GAG, Pfizer, BBC, PedidosYa, TourRadar, and Crowdcube.