The 'quantum advantage' term is used to describe a phenomenon whereby quantum technologies offer exponential speed-up over today's greatest supercomputers. Soon, quantum technologies will allow for tap-proof communications and ultra-precise, quick measurements that were previously unattainable.
As quantum technologies provide businesses with a fundamentally different approach to problem-solving, they can achieve greater efficiencies in several fields, including cybersecurity, risk management, lightweight materials, logistics, operations scheduling, and drug discovery, as well as climate change mitigation.
Is there a business strategy for business leaders to incorporate quantum technologies as they prepare to enter the enterprise? Let us demystify quantum technology and shed light on how quantum advantage and artificial intelligence can change business strategy.
What is Quantum Technology?
According to quantum physics, quanta are tiny particles that make up all energy and matter. The long-term goal of research in quantum information technology is to create techniques for controlling and manipulating quantum systems so that information processing can go beyond what is now possible in the classical world.
In the future, it will be relatively common to use quantum principles in engineering to resolve complex technical concerns in computing, networking, sensing, chemistry, cryptography and encryption, imaging, and mechanical problems. The quantum computer, for instance, is capable of tasks that even the most advanced supercomputers cannot complete.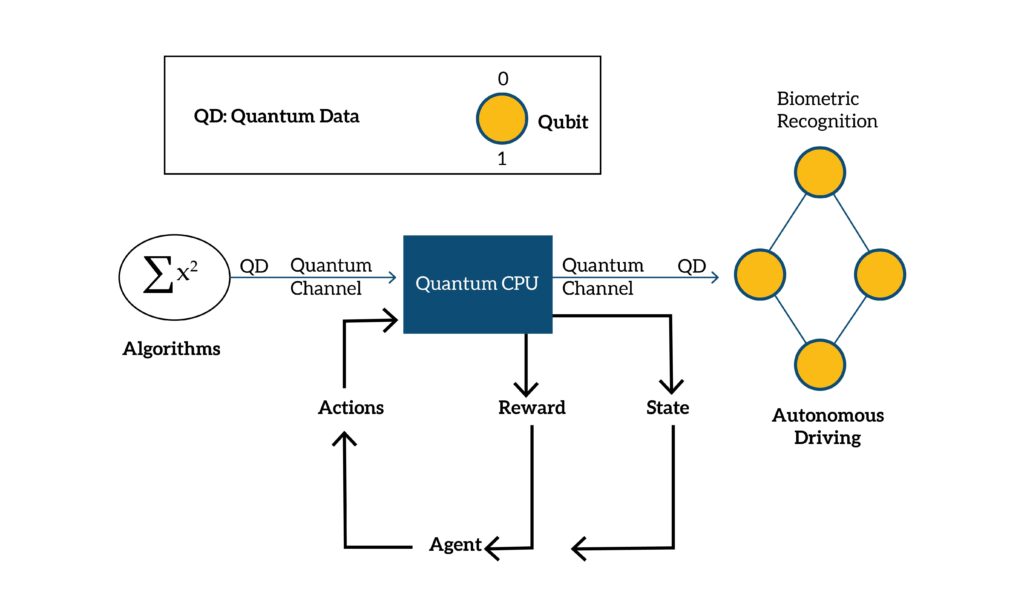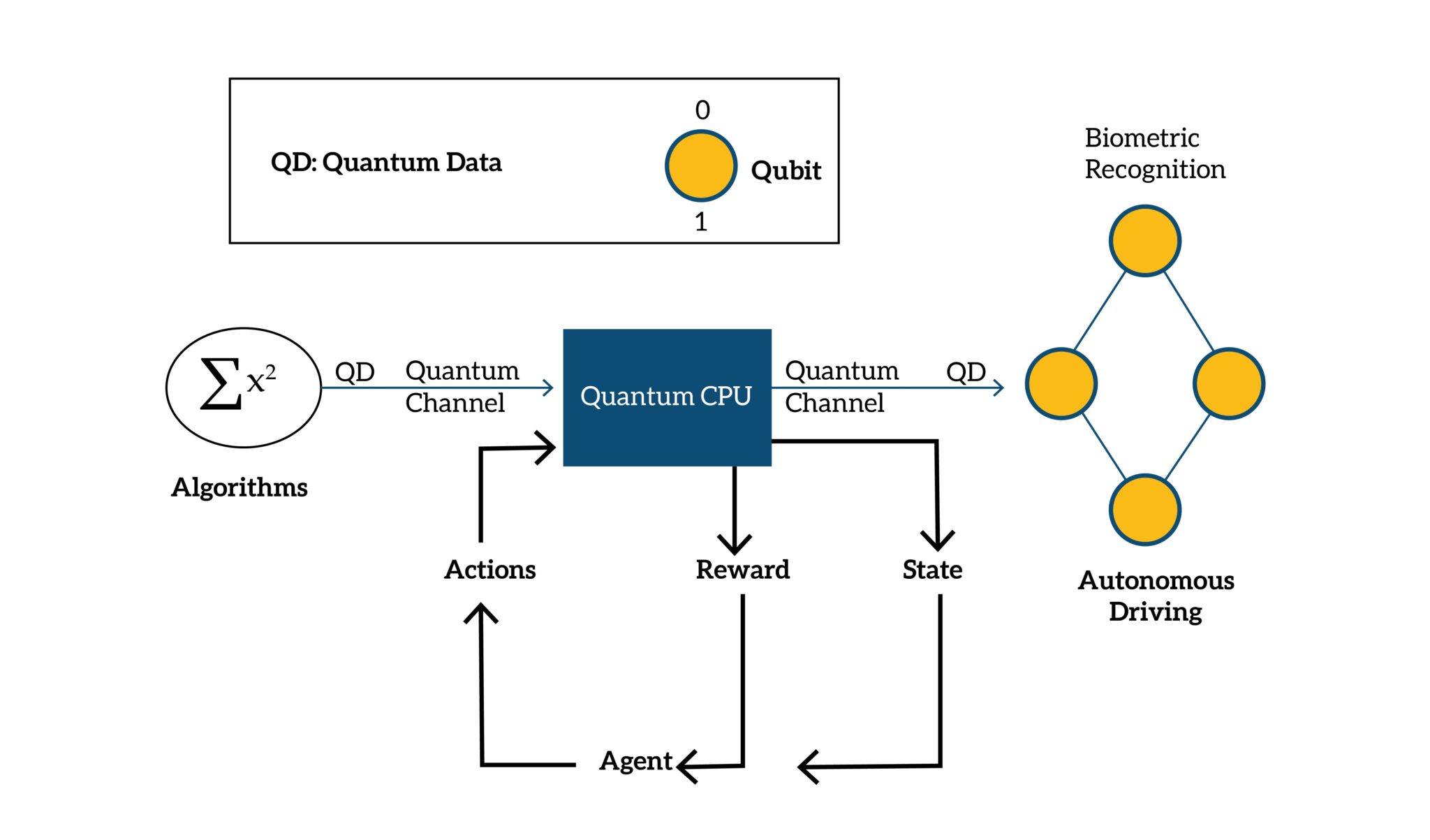 What is Exponential Intelligence?
The term 'exponential intelligence' refers to technology innovations far beyond human capacity using a variety of technologies, including data analysis, big data science, AI and machine learning, intelligent automation, the Internet of Things (IoT), and many others. Companies use these technologies to continuously learn, assess, rethink their processes with agility, and develop solutions that put the customer at the centre of the business.
How Quantum Computing and Exponential Intelligence can Change the Business World?
A MarketsandMarkets study estimates that quantum technology is on the way to growing from $93 million in 2019 to $283 million by 2024, with a steady growth of 25% annually. Furthermore, the report predicts that quantum computing as a service will grow from $4 million to $13 million, making expensive computers more accessible for business strategies.
Quantum technology is set to bring in the industrial revolution 5.0. Numerous academics, professionals in the field of technology, and specialists support this claim. However, while the rise of quantum technology will undoubtedly cause enormous disruption, it is not obvious when it will do so. When fully developed, quantum technology has the potential to alter the technologies used in AI and Exponential AI and how organizations run and guarantee the security of both the data they store and the way they analyze it.
While only a few business sectors have successfully embraced and implemented quantum technology and exponential intelligence, there are a few more ways in which it can change the business world.
Artificial Intelligence
For years, computer experts have debated the possibilities of artificial intelligence (AI) and machine learning, and quantum computing would greatly help to develop that industry. Large volumes of data can be processed and analyzed by quantum computers, and they can provide feedback much more quickly than traditional computers can.
As a result of quantum computing, artificial intelligence (AI) would become more intelligent than ever, allowing it for self-correction and learning. Consequently, businesses that have already incorporated basic artificial intelligence engineering into their business models benefit more from the sophisticated and user-friendly AI systems and enhance business transformation using new technology.
Quantum Cryptography and Online Security
The most common application of quantum computing is enhanced quantum cryptography. It is impossible to crack encryption that makes use of very large prime factorization using the common machines we use today. In the field of computer security, quantum computing represents one of the most significant advances.
Simply put, the development of quantum computers can render obsolete the use of current encryption techniques. Any encryption using very big prime number factorization is virtually impossible for modern binary computers to decrypt (more than 300 integers). However, a quantum computer might readily crack this type of encryption. It means that while standard encryption would be considerably harder to break, quantum computers would make it simpler to protect critical data.
The Global Risk Institute estimates that 1 in 7 tools used in cryptography will be rendered useless by 2026, and that number might rise to 50% by 2031.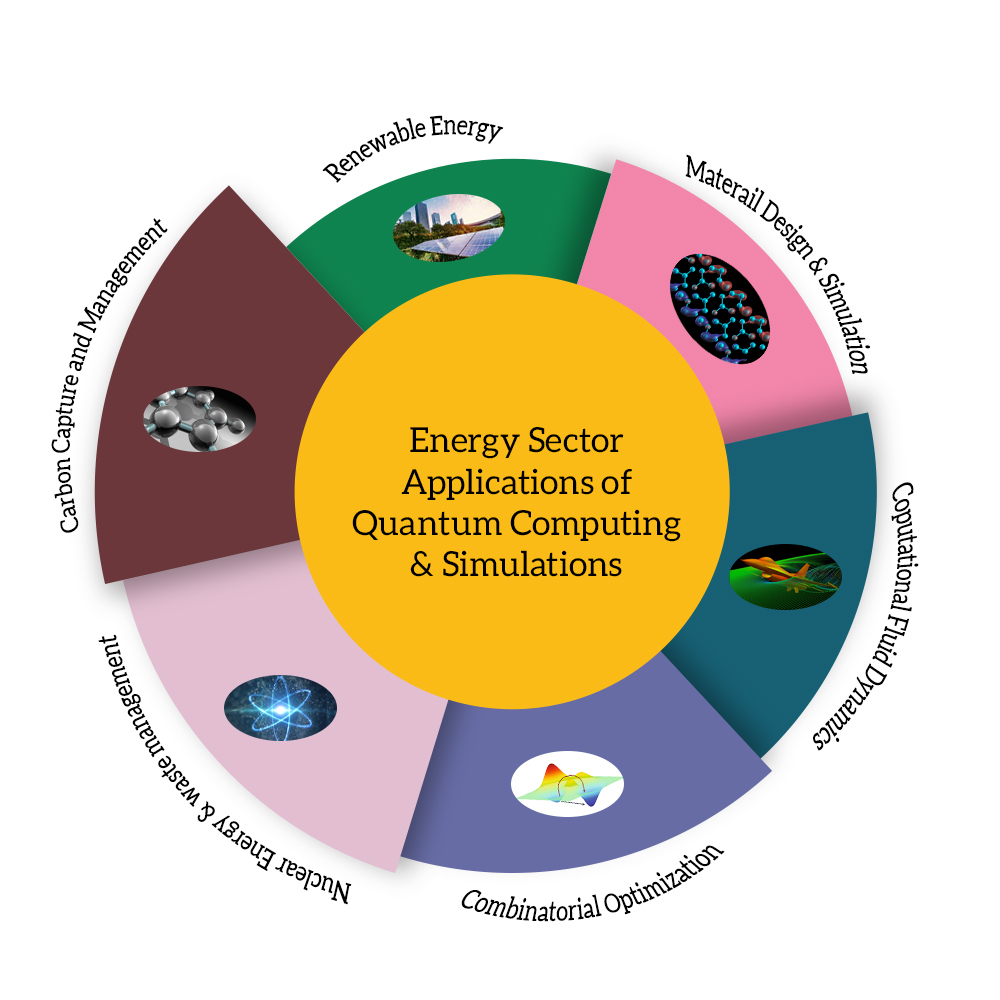 Data Analytics
It is possible to solve problems on a massive scale with quantum mechanics and quantum technology. According to topological analysis, geometric shapes behave in certain ways that require computations that are simply impossible on today's conventional computers. Quantum computing simplifies these calculations substantially.
For instance, NASA aims to use quantum computing to analyze the enormous amount of data they collect about the universe and develop safer and more effective space travel methods.
Frontier Research
Quantum technology can prevent cyberattacks that harm a country's infrastructure by providing secure, impenetrable communication links that might be used to create single-photon emitters and detectors.
Among the big names, businesses like Microsoft, IBM, Google, etc., are already on the way to using quantum technology for boosting business computing. The massive quantity of energy required to support the growing Internet usage is a significant contributor to the world's energy crisis. Modernizing our communications and computing hardware contributes to environmental protection.
Quantum technologies can be used to design sensors that are lighter, small, more sensitive, and more energy efficient. The diagnostic sensors and super-resolution imaging capabilities of these materials can be used in a variety of applications, such as implanted sensors and medical imaging. In addition to the new technology, sensors are being developed for magnet fields, acceleration, temperature, toxic substances, and adverse environmental conditions. Additionally, these sensors are capable of extremely sensitive night vision.
Aerospace Sensing
The industries with the most potential for innovation are aerospace, defense, and security. Further technological advancements, new sensor techniques, applications of artificial intelligence, and other innovations all keep pushing each other to achieve superior performance. Photon counters, single-photon detectors, high-resolution event monitors, and controllers have all been created as a result of quantum technology and artificial intelligence.
With the development of high-speed internet, video conferencing, and live streaming technologies, optical technology enhances the performance of free-space communication systems. Because of their high precision and intensity, single-photon detectors are better suited to free-space communication.
Laser rangefinders are another example, widely used by sports, military, and security. Artillery units employ laser rangefinders in military tasks that necessitate extremely exact measurements. However, other industries and domains can also employ them with proper infrastructure.
Quantum Enhanced Imaging
Quantum imaging systems can enhance low-light imaging and range finding. Throughout the coming years, military and environmental monitoring may also be conducted using scientific devices such as microscopes and telescopes. It is also estimated that quantum imaging is likely to be used in medicine in the next few years.
Efficient Customised Advertisements
When we search for an article and find it is heavily promoted, we usually dislike it. A significant amount of it doesn't seem to be relevant! The pertinence of adverts, fortunately, is a problem that Recruit Communications has found a solution for. In their research, they explained how quantum entanglement could be used to assist businesses that need to advertise to reach a wider range of people without spending a lot of money. To ensure that clients click on important announcements, quantum buffering can be used to synchronize the notices.
Conclusion
For years, scientists have speculated about quantum technology, but quantum dynamics is difficult to understand. However, within this decade, quantum technologies are expected to move from academic research facilities to actual commercial settings, battling the uncertainty in AI. Quantum technology has the potential to have a significant impact on any organization to effectively optimize investment strategies, increase encryption, identify products, and much more.
There are many similarities between quantum technologies and cloud computing in terms of their potential scope and influence on commercial grounds. By waiting and seeing, businesses may miss out on testing and experimenting with the technology as their competitors gain traction.
Even though it appears to be a difficult process, automating can be a cakewalk if you have the right guidance. Binmile offers a comprehensive range of services to examine and improve any automation process or enhance software engineering using AI. Binmile leverages advanced software development solutions to deliver a full range of quality assurance services with enhanced performance. Binmile helps you create an optimal customer experience by integrating easy automation services.