The fast-surging mobile app usage has dramatically changed the scenario of mobile app development at the global level. Consumers use mobile apps for various searching, buying, and surfing purposes. On the other hand, some mobile apps help customers make a purchase decision, interact with your business, and solve a problem. So, an app can build a strong brand identity. With millions of smartphone users, enterprises look for the best Android mobile app development services to turn their business idea into revenue-making reality. A performing mobile app for Android users can offer enterprises a competitive edge. Read the content to know how you can hire a professional Android app development company with reference to Indian app market statistics. Also, check the benefits of hiring an Android app development company in India.
Facts Showing India as a Hub for Android App Development
In the last decade, the Indian app landscape has changed a lot. Now, India's app economy is maturing rapidly. Now, India is the top country regarding the number of apps installed and used per month. Read here for more about detailed app statistics and insights into the Indian Android app market. The prime intent of any Indian mobile app development company is to help their client monetize the app. Moreover, business enterprises of all sizes and types want to earn income. So, app development companies use the free-app strategy so that end users can have free-to-download apps. In addition, these apps make revenue through paid apps, in-app ads, and apps. This analysis of data will also help enterprises understand the scenario of Android app development in India.
India App Market Statistics in 2021 for Android
Overall, 3% of all app publishers on Google Play are Indian. More than 29,921 Indian publishers are on Google Play out of all 943,132 app publishers.
96% of the apps available at the Google Play Store are free.
About 9% of apps of Indian publishers are available on both Google Play and iTunes.
Apps launched by Indian publishers on Google Play have an average of 178.48k downloads.
Gaming, business, and education are the top three categories of apps available on Google Play.
Out of the 3,032,346 apps, there are more than 155,694 apps from Indian publishers on Google Play.
The overall average rating of 155,694 apps from Indian publishers on Google Play is 3.73 out of 5 stars. It is better than the overall average rating of 3.46.
How to Hire a Professional Android App Development Company?
India's growing impact as an app development hub entices a large number of enterprises looking for mobile app development solutions for all major mobile platforms. Generally, companies interested in any future enterprise app development search for professional app developers who suit their business and marketing needs. Some enterprises go for references, search online ads, and post ads to hire developers. Apart from these three options, using Google search with proper keywords can do wonders. You can type keywords like 'native app development company' and 'Android native app development in India' to get the best search results. Here are a few suggestions you can consider while choosing the right app development partner. These
Make a questionnaire to check mobile app developers' level of expertise and knowledge of market trends.
Ask your peers who have already developed a mobile business app for some references for Indian app developers.
Meet your choice app development company to discuss project details and get real-time reporting via different communication modes.
Check the developer's portfolio to understand its work, expertise, and ability to build a fully functional mobile app.
Get a clear idea about the app developer's services and offerings by meeting the app developer's clients. Here, client experience throughout the development process will make a big difference.
Collect quotes from various app development companies and compare the price against their services to conclude.
Meet the team of seasoned app developers and check their skills and qualifications before jumping to any conclusion.
Opt for quality overpricing and don't compromise on quality to make the most out of your Android app.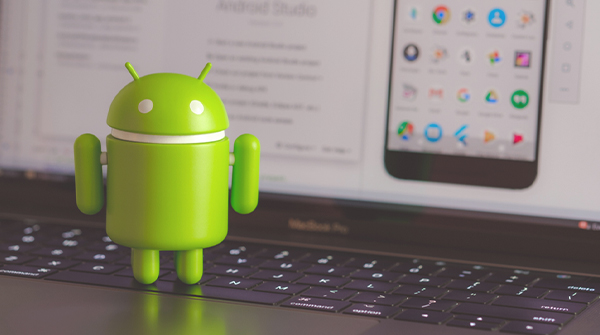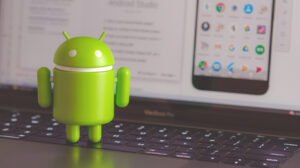 The Competitive Edge of Hiring an Android App Development Company in India
Business enterprises prefer to hire on-demand expert Android developers for custom app development or extend their development team. Many countries offer Android development services, including India. Many genuine reasons magnetize business organizations to an expert Android app development company in India. From cost to quality and scalability to transparency, Indian app development agencies offer a long list of benefits to their business clients.
Client-centric approach for total customer satisfaction
End-to-end Android app development solutions for all IT needs
Excellent resource management to handle your app project irrespective of project size and features
Excellent scalability to modify or extend your projects
Flexible hiring and engagement models
Indian app developer as a long-term technology partner to handle all IT needs
Integrity, fair dealings, and transparency with no hidden terms and conditions
Millions of software developers with good domain expertise
Project confidentiality and safety of critical corporate data with a Non-Disclosure Agreement
Real-time communication with clients in universal languages
$25 to $45 an hour cost which is significantly less as compared to American and European counterparts
Time zone advantages for companies with headquarters on any continent except Asia
Who is Your Next Android App Development Partner?
Your search for the best native app development company in India comes to an end when you reach the right website. An Android native app development company offers you Android development services and the best advice on making the app a big success on the Play Store. You better choose a company that has successfully developed numerous Android apps for categories including on-demand, health, fitness, business, gaming, and so on.
Big names use app development technologies like Xamarin, Gradle, React Native, Swift, Python, Java, and Kotlin to Android apps from scratch for Android devices. They give complete importance to app design, development, testing, and launching the app on the Play Store.
Whether you are searching for a competent and skilled Android app development company in Delhi, Noida, or Gurugram, an Android app development expert builds easy-to-use native Android apps for smartphones, tablets, Android TV, and Wear. The best Android app development company ensures Android app enthusiasts high-impact, result-driven, and engaging digital products that render comprehensive app solutions for almost all business verticals.
Ref: https://42matters.com/india-app-market-statistics