Robotic Process Automation (RPA) is a buzzword in the automation industry that has gained lots of traction across enterprises. This software captures and interprets existing apps to automate IT processes across global organizations. It systematizes rules-based tasks to detect tasks and problems with a particular process. Many organizations see the RPA as an affordable alternative to DevOps and agile investments in the world of digital transformation. Different research reports predict tremendous growth for this technology in the coming years. But, the success of RPA depends upon the factors of efficiency, quality, infrastructure, human judgment, readiness to change, and performance standards. Read the content and find out more about RPA potential in terms of cost controls, RPA fitting in an automaton space, and applying the same for DevOps automation.
RPA Potential: Cost Control
A global report on the robotic process automation market published by Fortune Business Insights predicts that the global RPA market size will reach USD 6.10 billion by 2027 at an impressive CAGR of 24.9% between 2020 and 2027. This data entices most enterprises to the RPA to cut costs, eradicate manual errors, and free up software and app developers to involve in more brain-intensive work.
"RPA has revolutionized how organizations run their back-office works to automate business tasks that are often mundane," says Sachin Garg, associate director of electronics and semiconductors at MarketsandMarkets. He adds, "The biggest benefits of deploying RPA are seen in process centers that have large volumes of repetitive processes, such as data entry and migration, invoice processing, loan processing, and claims processing."
All RPA products mark the business and render an automated platform to help workforces set repetitive, manually rigorous work on rails effortlessly. The RPA simply mimics the sequence of actions that the user takes. "RPA has a well-defined sweet spot: automating specific tasks for organizations that are stuck with legacy software that doesn't offer an API." — Jakob Freund, co-founder and CEO of workflow automation tool vendor Camunda.
Where RPA Fits Your Automation Gamut
Many big enterprises think of RPA as an alternative to IT and DevOps as they think IT is just not doing enough. According to Ollie O'Donoghue, research VP, IT Services at HFS Research, "Non-IT departments have targets and ambitions to transform their business and feel frustrated that IT is just trying to keep the lights on. So when a technology like RPA comes along and it's pitched and marketed to a business audience and they can see positive results almost immediately, it's a no brainer for them that they're just going to try and run it themselves; rather than have a lengthy conversation with IT over how to best implement it or how it fits within their technology roadmap."
RPA is a great automation tool for solving deterministic problems. The RPA simply fits end-to-end automation needs with different departments like back office, HR, and finance. From ticketing systems to custom apps to CRMs, there are lots of systems where RPA tools can work well and render an opportunity to advance efficiency by automating many DevOps tasks.
Access management and surveillance
Analysis of service tickets and identifying bottlenecks
Detection of latency on servers and addition of resources
Digital privacy and protection routines
Mechanization of reporting and compliance tasks
Workflow automation of tickets for access authorization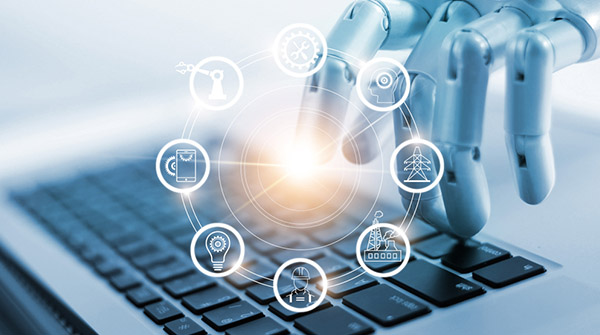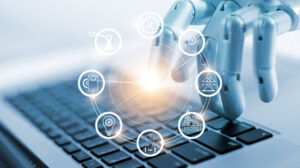 Applying RPA for DevOps Automation
When it comes to applying RPA for automating DevOps, it is essential to use automation in a meaningful way. DevOps teams need to focus on human-in-the-loop automation. The team also needs to use incremental automation rather than end-to-end automation from the start. It will help the team strengthen and build trust in automation. First, identify predictable steps that you can automate. Then, move ahead to more complex workflows.
Simply automate pieces within to-be-automated processes by integrating human checkpoints for sustainability in high-stress environments. Define the processes up for automation to the keystroke level regarding architecture and logic creation standards.
According to Mark Davison, global research partner at Information Services Group (ISG), "If a process requires complex or fuzzy logic, it is best to wait to introduce RPA until after the company gains confidence with the technology with other less complex processes."
Vishal Awasthi, CTO for Dolphin Enterprise Solutions Corp, thinks RPA isn't magic. "A broken process—whether done by a person or RPA—is still broken. Organizations need to develop a process roadmap to figure out areas that need to be streamlined, and then leverage RPA wherever it makes the most sense."
On getting the best out of RPAs and removing the dark side of robotic processing automation (RPA).
"For the classic, rules-based RPAs, if the rules get too complex, or get set up by business analysts not familiar with all the nuances of the processes, RPA can produce incorrect results and put companies at risk. This is a classic case where you gain efficiency at the cost of effectiveness," adds Awasthi
Summing Up
Although RPA targets simplistic, repeatable tasks, end-to-end automation may be fallible because many DevOps processes are dynamic and unpredictable. There should be agile processes to solve the complexity of modern technology stacks and infrastructure. In addition, human-in-the-loop automation can be the future of DevOps automation. A competent business process automation company can help enterprises get immense benefits from process automation with its business process automation services in real-time.
Technology experts can learn from the RPA movement and apply notes to eliminate the risks of modern production operations. There are many unique problems involved in DevOps process automation that you can eliminate with proper human judgment and automate repetitive manual steps.
Ref:
TechBeacon
Information Age
DevOps