Binmile is proud to announce that our CEO and Founder, Mr. Avanish Kamboj, has been listed amongst the ten Most Promising Young and Rising CEOs of 2023, by Silicon India, a leading technology and business magazine. The recognition signifies the visionary leadership, innovative ideas, and unwavering commitment of Mr. Kamboj and reflects the collective efforts and dedication of the entire Binmile team in delivering exceptional results and exceeding expectations.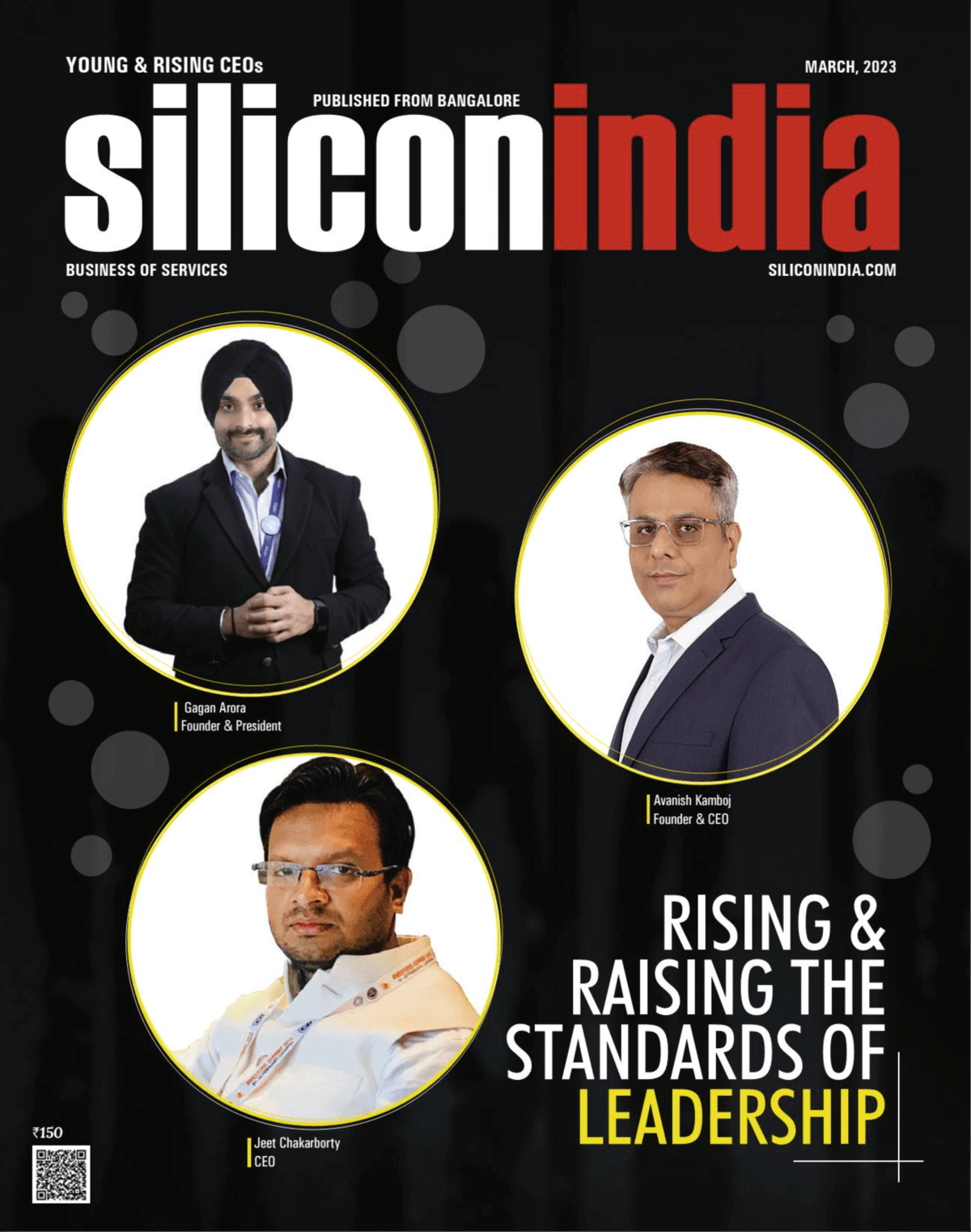 The Silicon India feature titled "Rising & Raising The Standards Of Leadership" highlights the achievements and impact of young CEOs who are making a mark in their respective industries. Mr. Kamboj's inclusion in this list underscores his contribution to the technology industry.
"I am honored to be featured amongst the industry's most influential CEOs by Silicon India. This recognition is a reflection of the hard work and dedication of the entire Binmile team, who have contributed immensely to our growth and success," Mr. Kamboj stated. "I would also like to extend my heartfelt congratulations to the other CEOs who were recognized. Debashis Chatterjee – CEO and Managing Director, LTIMindtree; Saugata Gupta – Managing Director and CEO, Marico; and Sanjiv Mehta – CEO and Managing Director, Unilever, your achievements signify the transformative power of technology and leadership. Together, we can drive innovation and shape the future of the industry in the years to come."
As Binmile continues to navigate the challenges and opportunities of the digital age, Mr. Kamboj and the entire team remain committed to delivering value to their clients. By working together, sharing knowledge, and leveraging the latest technologies, the company believes they can achieve great things and make a positive impact on the world.
"Our goal at Binmile is to help businesses harness the power of technology to achieve their strategic objectives," said Mr. Kamboj. "We are committed to driving innovation and delivering value to our clients through our expertise, experience, and dedication to excellence."
About Silicon India
Silicon India is a leading technology and business media platform that caters to the global Indian community. Established in 1997, it has been providing comprehensive coverage of the technology industry and business landscape, including news, analysis, opinion, and insights. Silicon India is a trusted source of information for entrepreneurs, professionals, investors, and technology enthusiasts alike. It is dedicated to fostering innovation, entrepreneurship, and growth in the technology and business sectors. With a strong online presence and a vast network of readers and subscribers, Silicon India has become a platform of choice for those seeking the latest updates and trends in the industry.
About Binmile
Binmile is a leading digital transformation and technology services company that provides end-to-end solutions to businesses across various industries. Established in 2017, Binmile has been helping companies in their digital transformation journey by leveraging the latest technologies and industry best practices. With a team of highly skilled professionals, Binmile offers services such as software development, mobile application development, cloud consulting, DevOps implementation and quality assurance services. The company is committed to providing innovative solutions that not only meet but exceed its clients' expectations. Binmile's focus on quality, agility, and customer satisfaction has helped establish long-term partnerships with its clients. With a global presence and a proven track record, Binmile is a trusted partner for businesses looking to drive digital innovation and growth.