Is your business suffering a slowdown due to legacy networks?
Well, that's not a new phenomenon in businesses these days. In fact, 93% of IT decision-makers from around the world blame legacy networks for stifling the progress of their organization's Cloud and Digital transformation strategies.
In other words, legacy network infrastructure is one of the main reasons for poor productivity in a company. Eventually, it renders negative impacts on its overall initiative of achieving the full potential of digital transformation.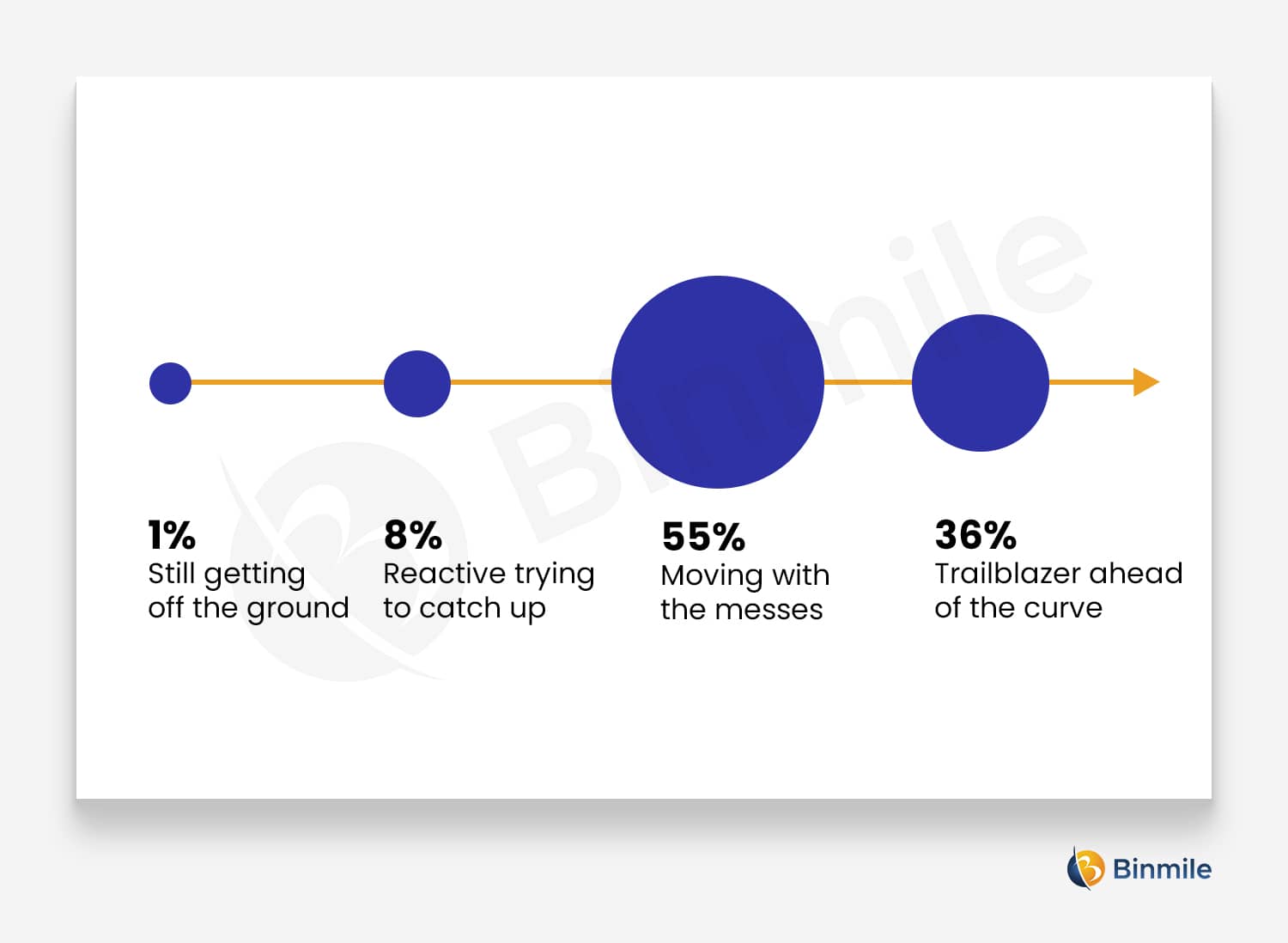 What Is Legacy Network Modernization?
To put it in simple words, legacy network modernization is a tech-driven process dedicated to upgrading, modernizing, and optimizing a company's current network infrastructure. The goal is to ensure that it is compatible with meeting the requirements of today's current business market.
As a matter of fact, modernizing legacy infrastructure effectively involves using a host of new technologies, such as –
Virtualization
Cloud Computing
NFV (Network function virtualization)
SDN (Software-defined networking)
Business Impacts Of Legacy Network Modernization
After successfully implementing network modernization strategies in your business, you get to experience some positive impacts in your business in due course of time. For example, your organization becomes more compatible to adapt to dynamically changing business needs in today's digital age.
To conclude, there is a noticeable improvement in user experience and a reduction in operational costs, as well.
In this blog, we are going to discuss the benefits of legacy network modernization and other scenarios concerning the implementation of network modernization, its results, and so on.
Read More – 10 Signs Indicating Why Your Business Needs Legacy System Modernization
Legacy Network Modernization – Why Does It Matter?
Modernized networks feature SDN (software-defined networking) because of which they don't depend on proprietary hardware devices to function. Instead, the implementation of network functions is done by software solutions using readily available components called commodity hardware. It yields results, such as better flexibility and scalability.
Modern networks are incredibly automated, performing routine tasks efficiently to reduce the risk of errors and boost the efficiency of network management.
These networks rely on virtualization technologies to simplify network management and improve resource utilization.
They prioritize advanced security to protect against intrusive cyber threats and data breaches.
Upgraded networks are compatible with multi-cloud connectivity, resulting in better management of resources across different Cloud environments. This is useful, considering many organizations are adopting multi-cloud adoption strategies.
The reason why network modernization can't be downplayed is because it induces significant impacts on your business, in terms of simplifying complex deployments.
Benefits Of Legacy Network Modernization
A legacy network modernization approach has its various upsides for a business. From reducing operational costs to boosting resilience, here is our rundown on some key benefits driven by network modernization on your legacy infrastructure.
Boosts Cost-Efficiency
Legacy network modernization benefits an organization, in terms of optimizing its workflows and mitigating licensing costs. In addition, it helps companies cut short on problematic downtime.
Key Pointers –
Better Resource Utilization – Modern network technologies, such as virtualization and automation help a company improve resource utilization. With network modernization, a company can also cut short on its need for costly hardware devices. This, in turn, helps the company save money from operational costs.
Easy Network Management – Since modern network infrastructures are easily manageable using fewer resources, they result in a great reduction in the cost of network operations. Moreover, these modern networks are highly automated, thus helping companies automate their routine tasks. It also helps them centralize their network management to save time and money.
Better Scalability – A modernized network infrastructure offers your business greater scalability compared to legacy networks. Therefore, you can use network resources as needed and rule out higher costs. As a matter of fact, it will help you reduce the total ownership cost over the lifespan of your network infrastructure.
Minimal downtime – A fully modernized network infrastructure is more trustworthy than legacy ones. Meaning, you can avoid expensive network outages and the risk of lost productivity caused by network downtime.
Optimizes Network Infrastructure
Modern network infrastructures are highly optimized to meet your business needs.
You can achieve right-sizing of your infrastructure by automating repetitive tasks and centralizing network management.
You can add or remove resources based on the fluctuating needs
You can help your business reduce costs and minimize dependency on additional resources
Improves Operational Efficiency
With a modernized network, you can help your business manage and organize distributed user environments. As a result, it boosts efficiency in productivity.
A modernized network infrastructure holds the feature called management interfaces. They are designed to manage complex tasks effectively.
If you embrace modern networks in your organization, you can streamline your business operations and mitigate costs. Moreover, you can also achieve a competitive edge in today's data-driven business world.
Better User-Experience
A modernized network infrastructure is designed to provide a unique application experience to end users. It doesn't fail to deploy upgrades and patches, ensuring uninterrupted user experience and customer higher retention.
Legacy Network Modernization Best Approaches
Software-Defined Networking (SDN)
Software-defined networking uses APIs or software-based controllers enabling network policy management that drives low latency experience and high-performance networks. SDN architecture decouples network control logic from the forwarding hardware or devices that carry out functions.
A software-defined networking controller superimposes the hardware in the Cloud, enabling organizations to program the network control without problems.
SDN Benefits As A Legacy Network Modernization Approach –
Higher automation of network management, ensuring reliability
Enhanced visibility of network traffic and easy control
Results in agile-driven policy creation due to traffic programmability
Software-defined wide Area Network
It bears similarity on a macro-level and is a networking technology based on SDN principles. SD-WAN induces management and optimization of WANs (wide area networks). The technology streamlines network management across geographical locations too.
Known as a virtual WAN architecture, Software-defined Wide Area Network involves services, including MPLS, LTE, and broadband internet services, enabling users to connect their apps securely.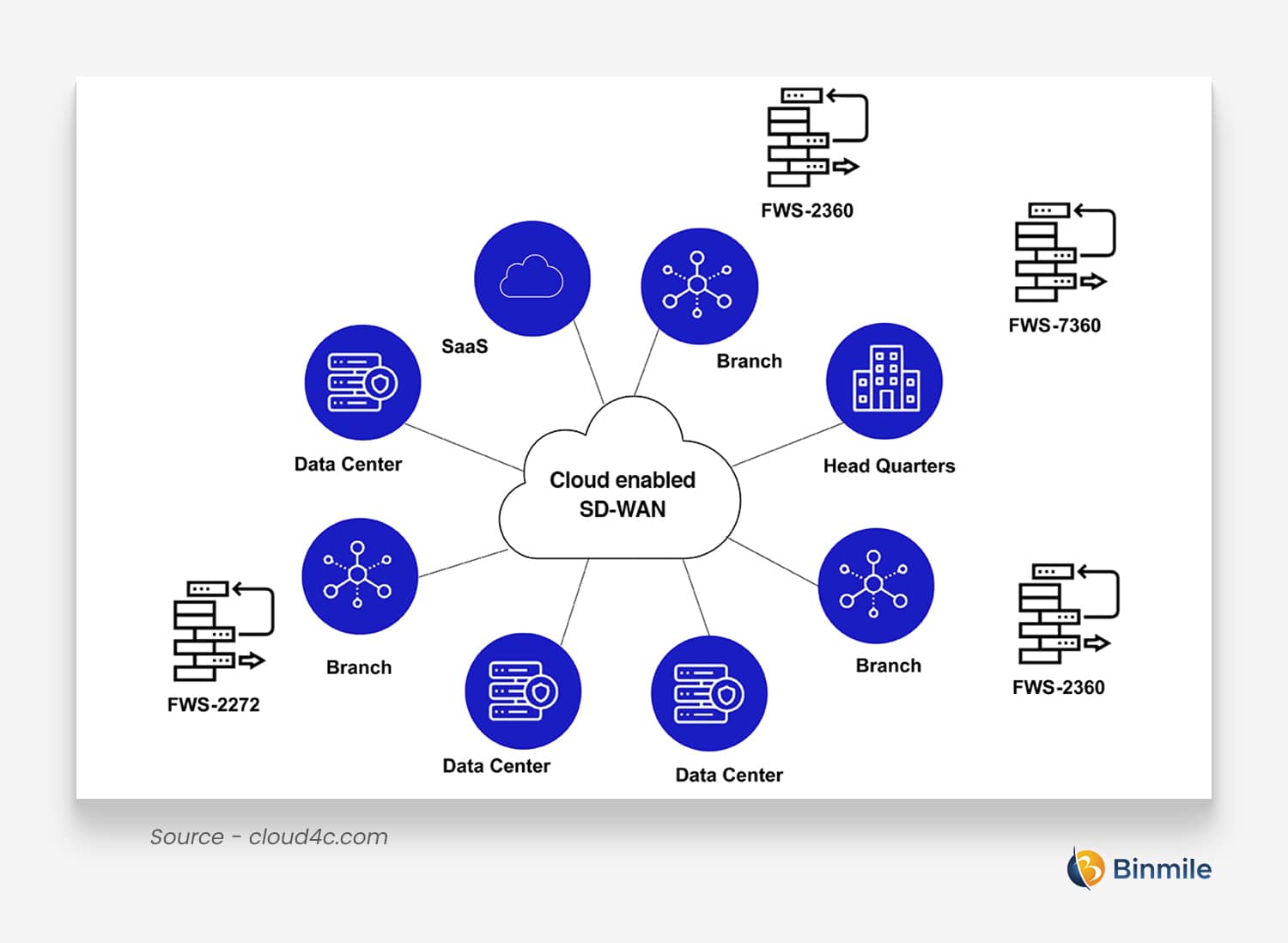 What does a Software-defined Wide Area Network provide?
It simplifies managing the network through an efficient routing methodology
Improves security and enhances performance by dynamically routing application traffic. It also rules out backhauling traffic to centralized locations.
It facilitates traffic migration from private MPLS to lower-cost broadband connectivity without reconfiguring routers and gateways individually.
Boosts network performance by reducing overhead expenses
Cloud-Based Networking
This approach involves leveraging Cloud technology to ensure that network services are made available to businesses remotely. Cloud-based networking can help your business move its infrastructure and services to secure Cloud environments. Moreover, you will also receive scheduled maintenance services from your Cloud vendor without causing any disruption to your business.
Helps Provided by Cloud-Based Networking
Scales networking abilities and serve the changing demands of a business without relying on costly hardware upgrades
Significantly downsizes operational costs by moving network infrastructure and services to secure Cloud environment
Accessibility to network services from anywhere, at any time, using any compatible device
Trustworthy infrastructure with backup options that are very useful during power outages.
Network Function Virtualization (NFV)
In the context of legacy network modernization, NFV is a virtualization approach separating communication services from hardware devices, like firewalls and routers. You can use NFV for your business to deliver apps on demand. It also helps businesses reduce operating costs by eliminating dedicated hardware for each network function.
NFV Benefits:
Allows you to use standard servers with a software layer to reduce the cost of equipment
Ensures that power, space, and cooling are adequately used for on-premise data centers.
Higher network performance that ensures faster time to market
Network Slicing
The networking slicing approach attempts to maintain application reliability and enable it to meet and exceed the needs of users. It involves dividing network bandwidth into smaller parts, enabling service providers to build and manage networks for various applications, as and when needed.
Benefits of network slicing –
Concentrated network performance for key applications and operations
Better streaming performance of apps
More security, as malicious network slices can be isolated easily
Great support for value-added services
Network Automation
In this approach, you can automate things, such as managing, provisioning, testing, and deploying physical and virtual devices within a network. Moreover, a term known as model-driven programmability can be leveraged by integrating AI and machine learning services, to facilitate analysis of specific patterns and behaviors to help design data access roadmaps for better security.
Network Automation – Benefits
More efficient operations than a manual-operated network
Reduces errors
Makes planning and network management efficient
Ensures device testing
Helps ensure that all the network devices follow configuration compliance
How To Modernize Your Legacy Network Infrastructure
Check whether your legacy networks are compatible with modern networking requirements but can't handle future needs for mobile connectivity
Improve your data center infrastructure. You can apply SDN to bring flexibility and usefulness of software to data center hardware. You can also use SDN to connect enterprise networks
Maintain robust data security throughout the enterprise by applying a comprehensive security strategy, like a physical layer or wired security
Implement strategies for automation to leverage the value of your virtualized network
How To Make Legacy Network Modernization Work?
Adopt cloud computing to move your on-site applications to a Cloud environment for agility and scalability benefits
Consider container networking as an efficient model to provide network services for use by applications
Invest in SDN technologies for effective provisioning and network management
Consider Wi-Fi 6 access points for high-speed wired networking
Opt for SD-WAN for optimized remote access to cloud applications.
Closing Statements
A legacy network modernization is one of the most essential steps a business can follow to bring forth fundamental changes. From enhanced productivity to achieving the full potential of digital transformation, network modernization serves you in many ways. For example, implementing a network modernization strategy can help businesses improve their infrastructure, reduce costs, and boost operational efficiency.
Some network modernization strategies also support the inclusion of network redesign, network slicing, re-architecting, etc. However, you need to decide which legacy network modernization approach will serve your business needs the best. This may involve taking a careful analysis of your current network infrastructure and design analysis.
You can also consider cloud-based networking as an ideal network modernization approach. It will help you optimize your network performance; among other benefits it will offer to your business. Just ensure that you are ready for the Cloud adoption journey and how it will render benefits to your business.
If you feel clueless as to adopting the best network modernization approach for your business, consider application modernization services.