Mobile apps are part and parcel of every modern enterprise infrastructure as they bolster mobile technology advantages for control and optimization of business operations. In the current scenario, the importance of mobile technologies has increased by manifolds and emerged as an excellent way for growth. The release of the report "Global Enterprise Mobility Industry" shows that the global enterprise mobility market accounted for $254.6 billion in 2020. It would reach $885.8 billion by 2027, growing at a CAGR of 19.5.9% during the forecast period. The report clearly indicates the growth prospects of enterprise application development for mobile app development companies and business enterprises as well. But, there are some inherent challenges that mar the performance and effectiveness of enterprise apps. Read the content ahead and find out more about the prime challenges and solutions of enterprise application development in 2023.
Enterprise Application Development challenges
Primarily, there are three types of mobile enterprise apps: employee-level apps, department-level apps, and company-level apps. These are vital for improving communication, boosting productivity, and working together. Such apps are built through enterprise software development. This sort of development is unique as it directly satisfies the needs of a business organization. It also has lots of development challenges that software firms face while developing enterprise software solutions in 2023.
Changing Business Requirements and Environments
Technological transformation and economic disruptions have entirely changed the landscape of businesses. Today, the need is to implement new workflows and integrating two systems into a typical app. Conflicting business requirements push the application development to take the time and cost toll.
Here, a flexible, scalable, and modular architecture can help developers save maximum time and cost while developing the app.
Also Read: How To Craft A Comprehensive Product Requirements Document (PRD)
Robust Security for Enterprise Application
Enterprise application security means data safety and prevention of data from leakage. But, it is vital as it relates to controlling user access and securing app resources. Here, managing user access results in data usage restrictions to authorized users.
With interactive app security testing, SSL encryption, an unwritable file system, and X-frame practices, the cloud computing infrastructure can help developers improve enterprise application security and reduce risk.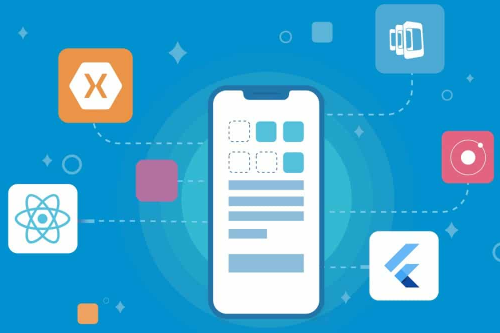 Data Handling
The high volume of data may result in increased storage, network, and data center costs. It also results in slow loading speeds of web pages and applications. Here, the big challenge is to manage the vast data in terabytes or petabytes intelligently.
On the basis of business needs, business enterprises can pick from Direct-attached storage (DAS), storage area network (SAN), or Network-attached storage (NAS). It is better to move to cloud hosting and cloud storage like AWS storage options: Elastic File System (EFS), Simple Storage Service (S3), Elastic Block Store (EBS), and Glacier.
System integration
For streamlining business processes, enterprises need to integrate many IT systems across various stages, functions, and departments of the application in real-time. Most development teams a monolithic architecture for data input, data output, data processing, error handling, and the user interface. They should go for architecturally separate components.
That is why it is a big challenge for software development firms. Integration becomes a challenge when the size and complexity of the application increase and the business heavily depend on monolithic systems. There should be a complete integration test plan when you push changes in the app.
Changing Technology
These days, Software as a Service (SaaS) has replaced the traditional delivery models. This change is the effect of cloud computing on the landscape of enterprise applications. So, there should be more innovative and future-proof enterprise apps developed with new technologies. It is said that about 15% of enterprises are using artificial intelligence (AI), and 31% will be using AI in the next year.
Here, modular architecture, IoT (Internet of Things), and microservices can help web and mobile app developers, indulged in enterprise application development processes, make quick changes smartly with reference to changing technologies.
Business enterprises can help professional and experienced web app development companies have safe, secure, and performing apps in 2023. Remember that such apps should be developed through an enterprise application development process that solves all challenges.