Optimizing Your Quality Processes with QA Consulting Services
Binmile Technologies is a software quality assurance consulting company that follows a comprehensive QA testing approach throughout the QA consulting stages: discovery, analysis, planning, implementation, and support. From reviewing your existing project to optimizing QA cost and eliminating bottlenecks to defining the proper QA strategy, we take care of everything that is associated with the needs of your software and app testing.
Why QA Consulting
Achieving transparent, traceable, and measurable QA results
Streamlining quality assurance processes
Addressing quality assurance bottlenecks
Ensuring 100% quality, performance, and usability
Reshaping your QA strategy
Lowering testing costs with high testing quality
Offering faster software product release
Optimizing your spending on software QA
Defining the best QA strategy for a software enterprise
Our QA Testing Services
Use the potential of our quality assurance consulting expertise through our QA consulting company that deals in software quality assurance testing services. We create intelligent test cases framed as per the client's needs so that you can ensure the validation and verification of your enterprise apps. Our QA testing experts stick to the following consulting process: Analyze current workflows and practices; determine deficiencies and their root causes; decide on the QA practices; identify the testing tool kit fit; draw up a transformational roadmap; follow full-on implementation model; follow shared responsibility model, and stick to post-implementation model.
QA Consulting
Binmile testing experts know how to optimize your QA workflows so that you stay in control throughout software delivery. Call our expert QA consultants who help enterprisers overcome testing challenges and implement a QA strategy to get desired outcomes from a well-tested software or mobile app.
QA Outsourcing
Streamline time-bound software delivery with our end-to-end software testing outsourcing models that ensure better product quality. Get quality deliverables at lower costs from our full-time QA testing experts. We emphasize project and business needs to render outsourced software testing solutions and increase the cost-effectiveness of QA processes.
Digital Assurance
Address the multi-faceted needs of digital transformation with Binmile's digital assurance testing services and solutions. We conduct comprehensive testing across your digital assets, including web portals, web content, digital assets, web analytics, and digital ecosystem. Our testing automation helps enterprises get optimized processes, operations, and strategies.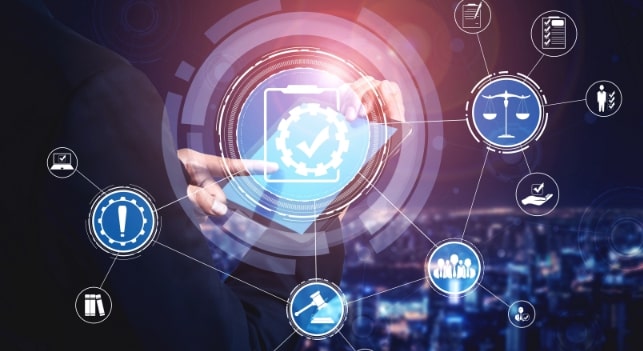 Dedicated QA Team
Hire a dedicated QA team for your next business project, ensuring the same time zone alignment, well-developed QA management skills, and a transparent QA process. Outsource your QA project to us for cutting down QA costs, managing in-house QA team, adjusting varying project needs, scaling existing projects, and developing business relationships.
LambdaTest
Bring your software assessment needs to the cloud infrastructure successfully for testing web applications on several browsers and their versions. We leverage cross-browser testing techniques to test web pages' performance via LambdaTest across more than 2000 browsers, operating systems, and devices.