Software Quality Assurance
With comprehensive Quality Assurance (QA) knowledge and a team of dedicated QA testers, we help you harness the power of testing solutions for web, mobile, cloud-based, and desktop applications. Be it managed software testing serives, project-specific testing, and quality assessment, Binmile Technologies is a specialist QA and software testing service provider company that helps organizations deliver high-quality software applications.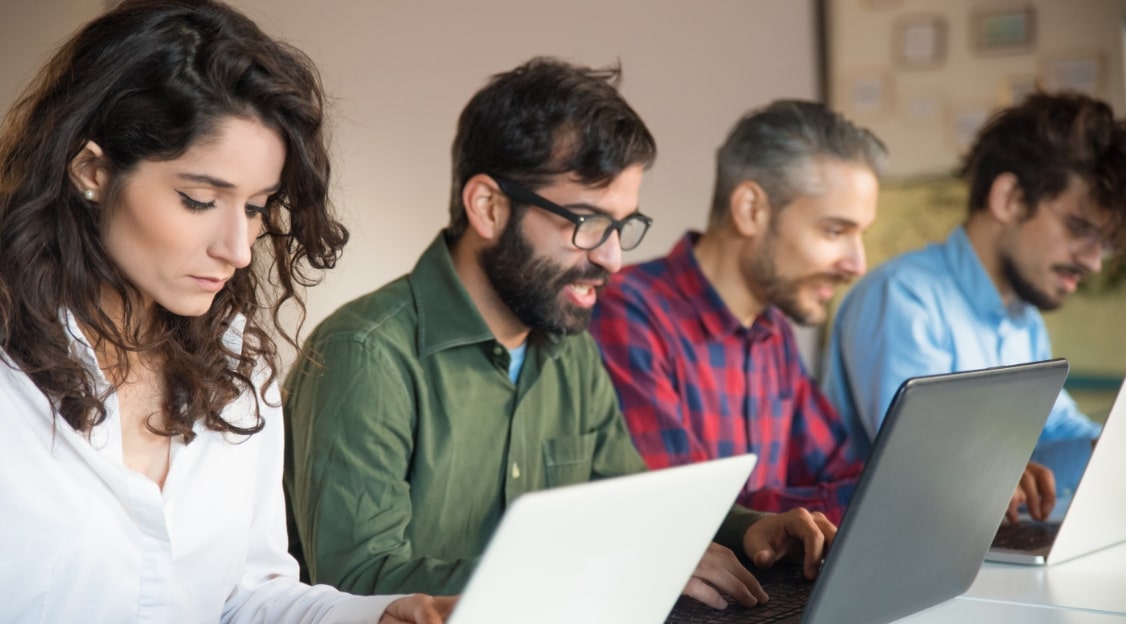 Quality Assurance Testing Services
Binmile QA testing solutions verify that your software apps function well and operate following their behavioral requirement specifications and quality adherence. We offer end-to-end QA testing services and solutions for functional testing, accessibility testing, compatibility testing, mobile testing, performance testing, security testing, and test automation (Selenium testing).
Test Automation
Tap the next-generation AI-driven test automation technology like Selenium successfully to significantly diminish regression testing time and lower costs by almost 50%.
Security Testing
Make your application safe and secure by protecting it from possible intrusion and exposing vulnerabilities following Open Web Application Security Project standards and practices.
Accessibility Testing
Confirm acquiescence to accessibility regulations with Binmile expert accessibility testing services for your web & mobile applications and ensure equal product access to all your users.
Performance Testing
Let your application perform well under the expected workload by authenticating the responsiveness, speed, scalability, reliability, and other essential features.
Compatibility Testing
Get QA compatibility testing solutions to assess an application's ability to perform on multiple operating systems, mobile devices, browsers, and third-party web and mobile apps in a professional manner.
QA Functional Testing
Ensure your application meet end-user expectations for functionality with advanced-level QA functional testing services that prevent errant software behaviors and detect functionality defects.
QA Mobile Testing
Get mobile application testing solutions to check the functionality, performance, user experience, and video QoE using real devices and emulators.