CI/CD Automation
Binmile helps you set up a continuous integration and continuous delivery (CI/CD) pipeline with best practice processes, tools, and policies. We advise you on CI/CD processes, tools, and architecture. We know how to enhance your software development with a CI/CD approach.
Why CI/CD Automation?
These are the reasons why you should choose this platform:
Time-efficiency
Shorter Mean time to resolution (MTTR)
Faster access to new features and bug fixes
Enhanced delivery with automation
Code deployment in small batches
Team collaboration on technologies, practices, and priorities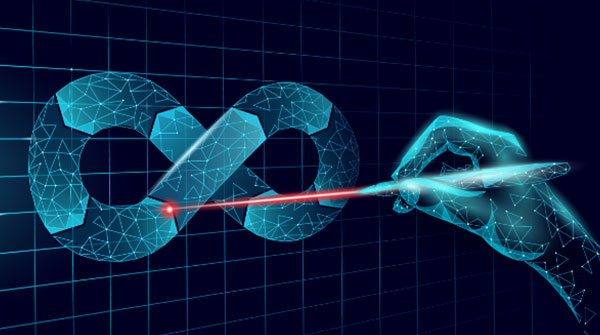 Our End-to-End CI/CD Solutions
Binmile offers end-to-end CI/CD solutions on advanced CI/CD automation and DevOps best practices. We employ an agile methodology to break the silos between management, development (dev), operations (ops), and QA teams. CI/CD simplifies the automation of the app building process and full test coverage.
CI/CD design from scratch
CI/CD strategy design and road-mapping
End-to-end implementation
Maintenance and optimization
Tooling definition and selection
CI/CD implementation
Current infrastructure evaluation
Tech stack selection
CI/CD implementation
Maintenance and optimization
CI/CD Consulting
CI/CD pipelines audit
Consulting and control of the execution
Getting started with CI/CD needs
Educating on CI/CD best practices and knowledge transfer for future automation
Determining the appropriate tools and platforms
Developing an automation pipeline and effectively testing
Success Stories
We work with companies worldwide, creating bespoke solutions for bespoke challenges
Binmile helped us achieve our objective in a very short timeframe. They were responsive, thorough and professional which lead to our client being satisfied. The team at Binmile is very reliable.
IT Managed Services, USA
Binmile Technologies not only understand technology but business process as well. The team had researched on our industry needs and standards making the whole process very smooth for us.
Oil and Gas, Thailand
The team at Binmile is highly proactive and have always delivered more than asked for and expected. We have used their services firsthand and are highly satisfied with them.
Retail, UK
"Binmile's knowledgeable staff and commitment to clear communication give us a strategic advantage for ERP implementation and customizations. We have completed several Microsoft Dynamics customizations with the team and will continue to do so well into the future."
IT Support Services, USA
"I have worked with Binmile over the last few years, and I have found them to be strong in project management skills and their ability to focus on primary objectives and obtaining the optimum performance. I would not hesitate to recommend Binmile to any prospective clients."
IT Developer, UK